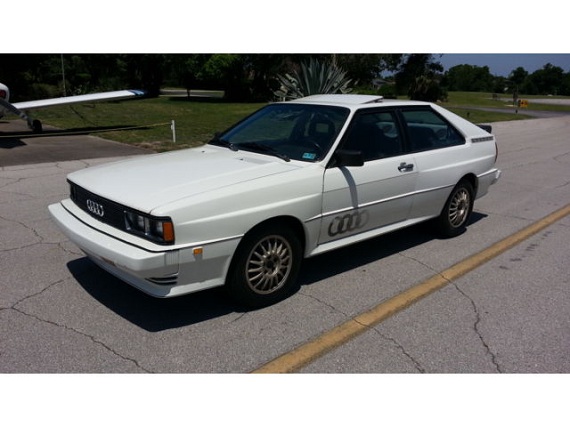 Sometimes when opportunity knocks, you need to answer the door. If you haven't been following the trends of all of the mid-80s metal on its way up the charts, pretty much every single one of our favorite cars has quickly been appreciating over the past year or two; many upwards of 100%. I've called it the "E30 effect"; I'm not sure if I coined that phrase or I picked it up somewhere – I don't think so, but lack of sleep and a screaming two year old blur the lines time to time. But regardless, I don't really think it was the M3 that started this all – I blame the early 911 trends from about two years ago. Suddenly those 911s crested and blasted past $100,000, and enthusiasts looked towards the next fun, race-bred and good looking transportation; the E30 M3 was a natural choice. Because of M3 appreciation, suddenly everything around the M3 is being pulled up, too – the 944 Turbo, the M5, M6 and 500E, and of course, the Quattro. But as I've covered previously, finding a good, clean and well sorted example with reasonable miles can be exceedingly difficult. Audis woes in the late 1980s and early 1990s meant that many examples fell into disrepair; at one point a few years ago, I was even offered a Quattro for free if I could take it away. Opportunity knocked, and I didn't answer the door – though it's a long story and you can blame General Motors for that one. In any event, today on Ebay a barn-find, low mile and all original Quattro has popped up and once again there's a knocking at the door: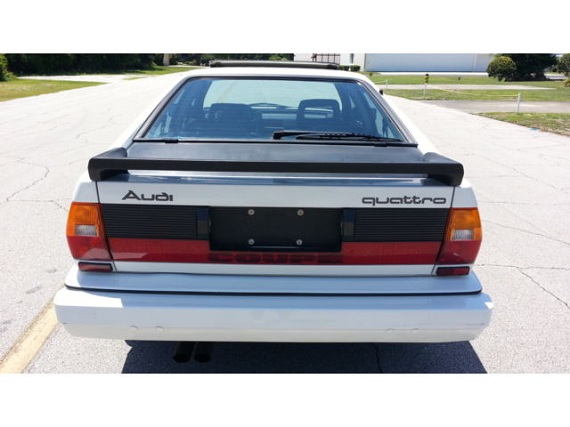 Year: 1983
Model: Quattro
Engine: 2.1 liter turbocharged inline-5
Transmission: 5-speed manual
Mileage: 49,333 mi
Price: No Reserve Auction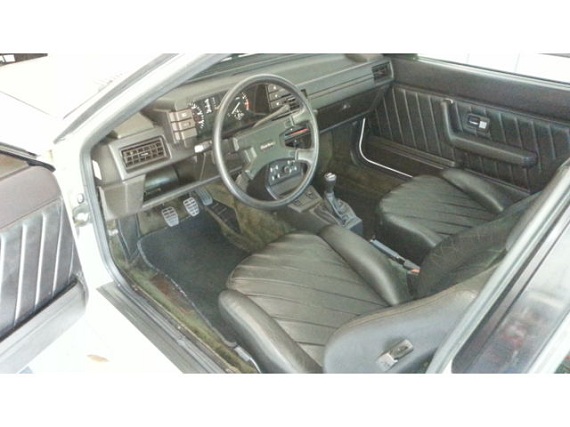 Holly Crap! Is that what I think it is? Yes, it is a 2 owner barn find 1983 Audi UR Quattro Coupe. I found this car hiding in central Pennsylvania. It was stored there in 1997 by the second owner. This low mile Audi is better than a blue chip stock. Don't get me wrong, it still needs some attention but, it is one of the few completely stock Quattro Coupe's left. The paint is mostly factory original with the exception of 3 small areas that have had the paint blended in about 1990 and the brush touch up's. The decals are still the ones installed by the factory. The windows and sunroof all operate. There are a few areas of minor rust on the Coupe that can be seen in the pictures, the worst of it is on the underside of the leading edge for the hood. The interior is completely original. As you can see from the photos, the radio is missing. After I picked up the car, I replaced the battery, fuel filter, fuel pump, alternator belt, fuel and cleaned the fuel distributor. Also, I replaced the clutch and clutch slave cylinder. I drove the car for about 100 miles to make sure everything is decent. I would suggest going over the mechanicals on the car. The timing belt is old. There is a squealing from under the car when driving, sounds like a center carrier bearing to me. There is surface rust on some of the suspension and driveline parts but, nothing that can't be cleaned up with some love. Please call me if you are serious and have questions as I am sure you will. Also, please feel free to come and look at the car in person here in Florida. The sale must be completed buy the end of the May as I will be unavailable for several weeks over the summer off and on. As you know these cars are very rare and hard to find let alone one that has been kept so stock. Thanks, Tom Shields 814-280-1776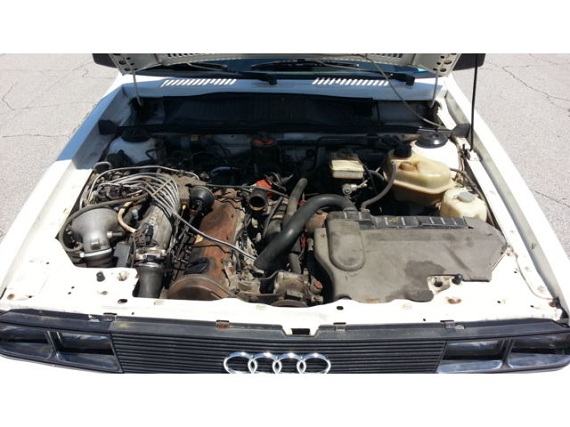 Fixing the driveshaft bearing and timing belt jobs on these cars aren't really tremendously difficult, nor is it surprising that they need servicing after this time. I'd guess the car also needs tires, too. Surface rust in the North East in the typical spots these cars are affected also isn't much of a surprise – the kicker is making sure that under the surface there isn't a larger problem. The Quattros didn't come with fender liners, so water, debris and salt has a tendency to make its way into every crevice under those boxflares. But those notables aside, what we have is a seemingly very clean example with reported lower miles – a clean slate for either a restoration to stock form or ready for modifications. The WX motor that came in these cars isn't really much to write home about; at 160 horsepower, if you're looking for a wild, sideways spinning tire ride the first time you jump in you'll be sorely disappointed as that Camry pulls away from you on the entrance ramp to the highway. Modifications are plentiful; you can fairly easily swap in a 20 valve turbo from a later car, update the dash and throw some Fuchs or Ronal R8 8″ wheels from the later cars and have a budget E30 M3 killer if you want; or, return the car to its former glory and just have a great example of one of the classics. If you're in it for the long term and speculating the car will be worth more, keep it stock; there just aren't many stock ones left, and I'd guess in another few years with some careful work you'll have doubled your money or more if the trends continue. If they don't, you've got a car that redefined Audi's market segment, World Rallying, styling and design in the 1980s and a great cruiser that will always get attention wherever you go. It's a win-win!
-Carter