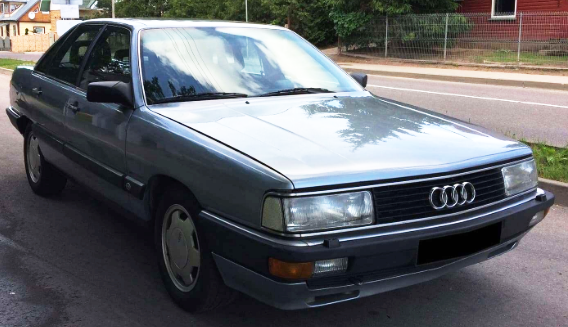 After yesterday's South African 500SE, this 200 Turbo is an interesting counterpoint for several reasons. First, if the age is correct, it's from the very beginning of Type 44 production. In fact, it wasn't until September 1983 that the turbocharged variant of the new Type 44 – the 200 – was available for the marketplace. So this car represents the beginning of the run compared to yesterday's run-ending 500SE.
What's amazing to me is how little change there was in that period. Outside of the interior refresh, a slightly different exterior color and some small details, the 1983 and 1990 model years could pass for contemporaries. Try that in other model ranges today! Of course, one other reason this car is interesting is the turbo. This would be an early 2.1 liter unit, rated nominally at 182 horsepower – a healthy bit more power than the late NF motor (130 horsepower). What's unusual in this case is that it's mated to a 5-speed manual transmission. Of course, these were the days before the quattro drive setup moved into other models outside of the halo Quattro, so you're stuck with a front-driver only.
Oh, and one more oddity? Well, it's being sold in the U.K., but it's left hand drive.
3 Comments