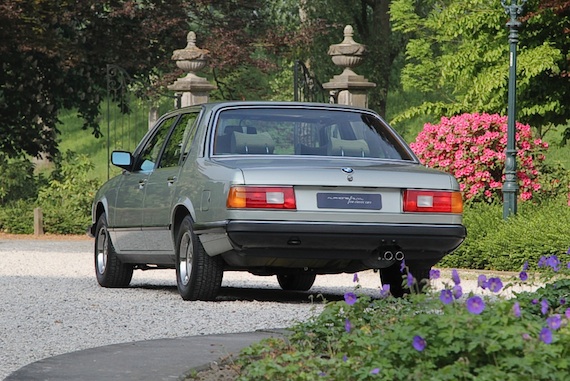 Last weekend I came across a very early E23 BMW 7 series with a manual gearbox for sale in Canada. Finding one of these in good shape is rarer than the proverbial hen's tooth in the Americas. The first generation 7 series is one of those cars fading away to memory, stuck in between the handsome E3 "big six" sedan and the E32 7 series with its available V12 engine that succeeded it. Always on the lookout for the unique ride, we've stumbled upon this 732i for sale in The Netherlands is sure to be a hit for those who like the slim bumper appearance of the cars sold in Europe at the time.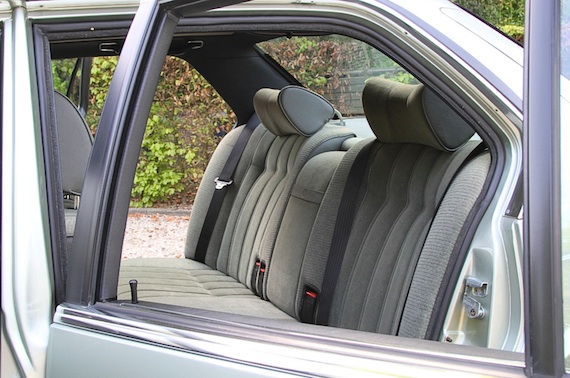 Year: 1983
Model: 732i
Engine: 3.2 liter inline-6
Transmission: 4-speed manual
Mileage: 80,294 km (49,892 mi)
Price: €14,800 ($16,744 USD)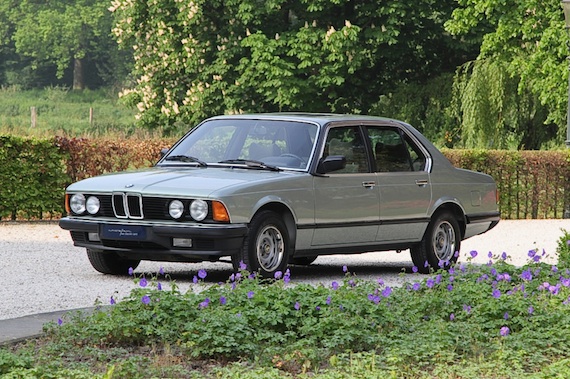 A BMW 732i from first German owner in a rare original condition. Beautiful velours interior with wood trim in the door panels and center console, factory paint (except on the rear panel) with only minimal wear, perfectly functioning technique.

Equipped with metallic paint, mechanical sliding/tilting roof, tinted glass, radio/cassette Bavaria with front and rear loud speakers, front fog lights, rear headrests, velor interior, regulated catalytic converter and ABS. Damage Free limousine with manual 5 speed, sporty handling, low mileage provable with stamped service book.
This dealer, much like 4Star Classics in the United Kingdom, provides us with an excellent example of how you properly sell a vehicle. Pablo over at flüssig magazine summed it up pretty well, stating that this seller presents these cars almost as works of art. I'm glad that all of the cars from the 1980s, the decade of my youth, are now legal to import to the US. This 732i is more than three times the price of the 733i we saw last week. Sure it has much less mileage and is devoid of the federalized bumpers, but is it worth it? Hard to say. I haven't seen an E23 bring that kind of money in recent years. Lightly used E23s are not common, though. Given the complexity of the 7 series which replaced it, I think collectors will start getting wise to these early 7s soon enough. By that time, however, we might be looking at a truly endangered species.
-Paul