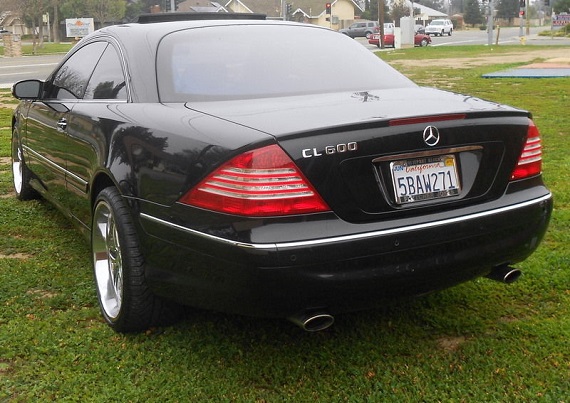 Time for another 10K Friday roundup, and this time I'm focusing on Coupe Week for the theme. That results in a diverse selection to choose from; from a turbocharged 1.8 inline four right through a twin-turbo V12, we have front drive, all-wheel drive and two rear-drivers. Three are automatics with one manual and ten years separate the oldest to newest; yet these are all two-door cars that fit into the $10,000 budget price range. I wanted also to include a Porsche, but wanted to cover models that we hadn't seen in other posts and the closest I could get in a 911 was in the mid-teens, so we're down to four choices. Who wins this crazy competition?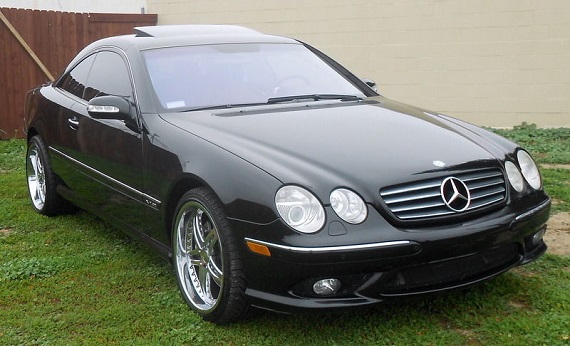 Year: 2003
Model: CL600
Engine: 5.5 liter twin-turbocharged V12
Transmission: 5-speed automatic
Mileage: 90,396 mi
Price: $10,500 Buy It Now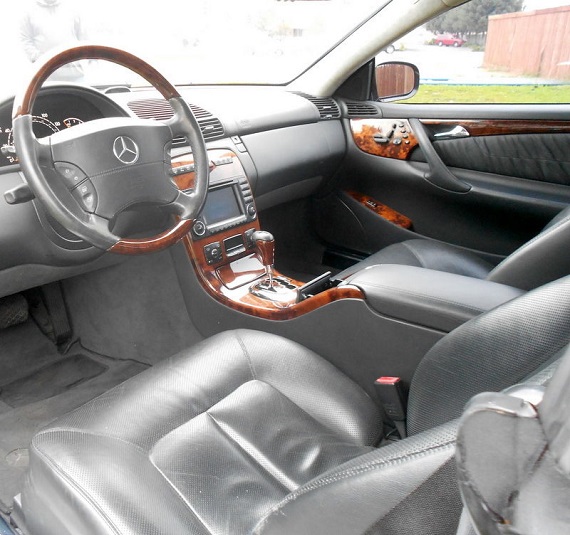 I have owned this car since 2008. I have kept this beauty garaged and well maintained. This luxury Coupe is fully loaded with all the bells and whistles including 20″ staggered wheels at 90% tread. Black leather seats, black carpet, and gray suede lining – very clean. All original black paint, rear bumper needs very minor touch up paint as shown in rear bumper photo. Engine is clean with a very minor oil leak. Dual side controls for heating/cooling, seats also have heating and cooling controls along with vibration massage, sun roof, rear window curtain, navigation system, but you will need to purchase an updated CD, window tint, AM/FM stereo, automatic tilt wheel upon start. Steering wheel controls. Phone system includes emergency button. Serviced at dealership only, receipts totaling over $10k. Low mileage at just 90k. This car runs great, looks gorgeous, and drives even better.

THIS CAR IS A REAL LOOKER!

Contact Chris
559-519-0003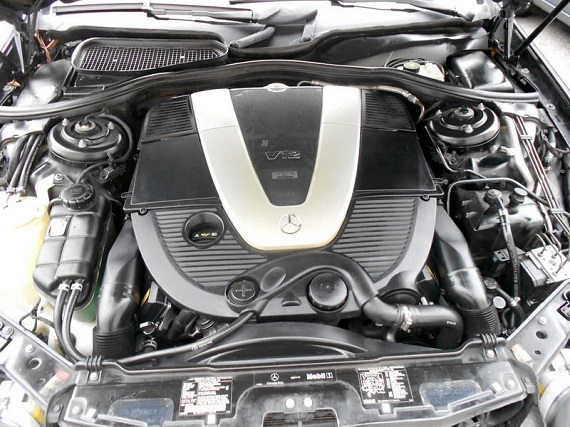 While the C215 isn't the prettiest big Benz coupe in my opinion, it's not horrible looking in the grand scheme of things and there are aspects that remind me of the awesome and too-short-lived and too-high-flying CLK GTRs. Black over black is pretty predictable for these cars but looks nice; I could do without the chrome wheels but they're easily enough swapped out for some AMG stock. One thing you won't be missing is motivation; by far, the V12 twin-turbo of this group well outperforms the rest of the lineup and then some. Simply put, I'm not sure you can get more German horsepower – or even perhaps more horsepower at all – than the CL600 offers at $10,500. You'll undoubtedly have plenty of repairs down the road (including correcting that oil leak), but the amount of bang-for-the-buck with style in this package is unsurpassed.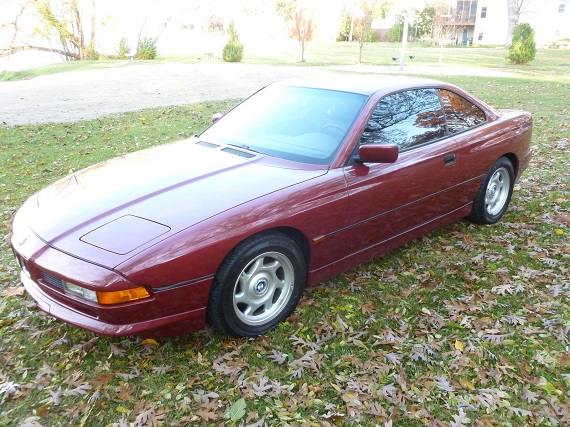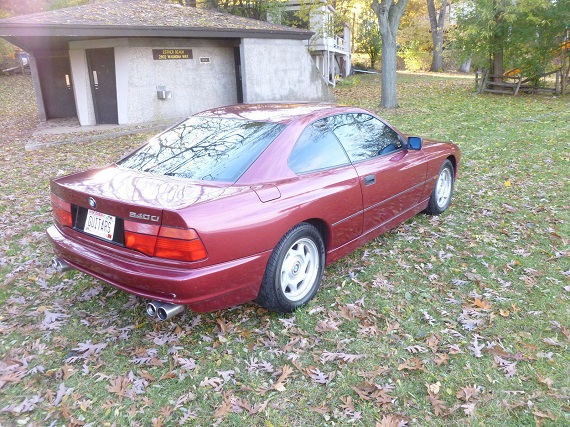 Year: 1997
Model: 840Ci
Engine: 4.4 liter V8
Transmission: 5-speed automatic
Mileage: 114,000 mi
Price: $7,995 Buy It Now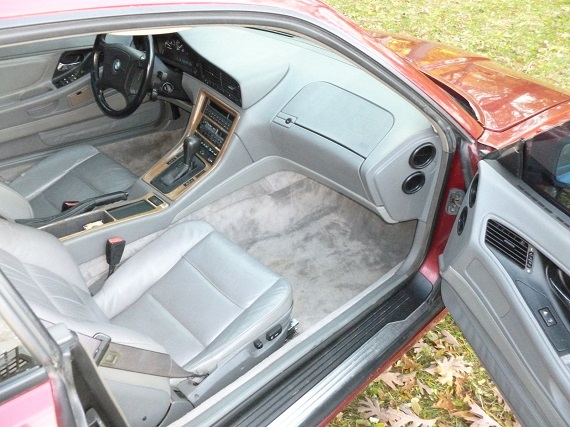 1997 BMW 840ci, last year made for this Supercar, Calypso Red w/gray leather, runs & drives great, 1 very nice older repaint-same color, around 114,000 miles, AC charged, new water pump, new belts & pulleys, new expansion tank & cap, traction control & ABS light stay on-on the dash, I have has 3 of these-they all have those lights on for some reason, it is a blast to drive, it is not in mint condition or a show car, but very good overall condition I would say, has some honest wear on the interior, it is is an awesome solid car you can jump in and start enjoying. 608-235-3561.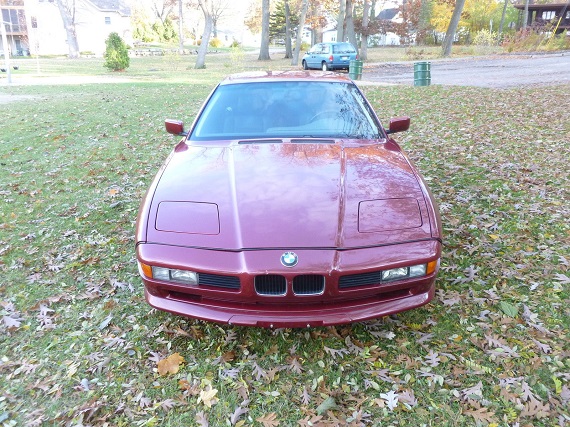 While you can get a budget V12 E31 8-series, the prevailing attitude seems to be that is a poor idea. A much better solution is to look at the 840Ci with a tried and true M62 V8 under the low-slung hood in place of the M70/73. Condition overall on this example looks to be good for a driver; there are scratches and dings and the wheels seem a bit shabby, but nothing that is out of the ordinary on what's close to a 20 year old car. There's some mechanical work that backs up the value on this car at just below $8,000; sorting the electrical gremlins might bankrupt you, though….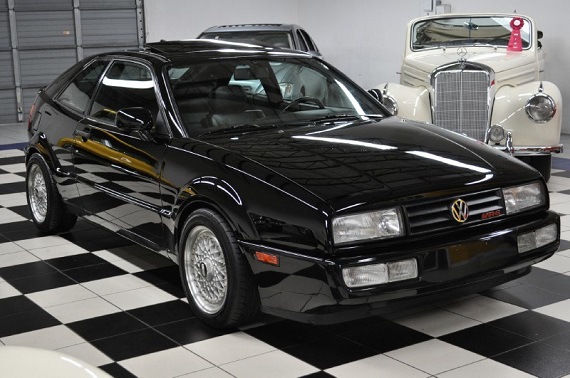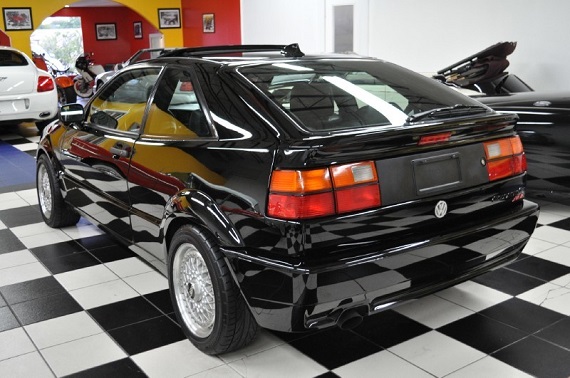 Year: 1993
Model: Corrado SLC
Engine: 2.8 liter narrow-angle VR6
Transmission: 4-speed automatic
Mileage: 129,769 mi
Price: $10,900 Buy It Now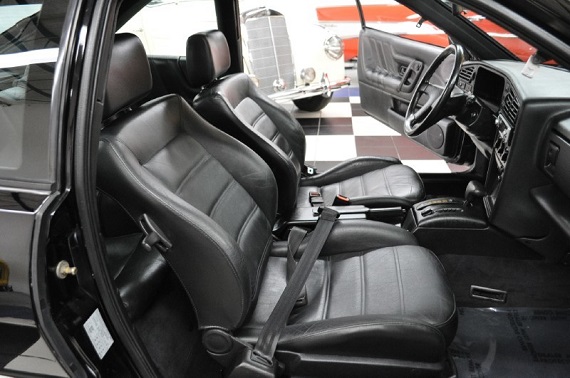 1993 Volkswagen Corrado SLC

CARSFROMFLORIDA, a unique internet dealer in Florida specializing only in clean, certified Florida driven vehicles is proud to offer to the world this impressive 1993 VOLKSWAGEN CORRADO SLC. With a reserve:

*1993 VOLKSWAGEN CORRADO SLC*

CALL TODAY 888-661-0393

The Corrado SLC was known as one of the best cars ever built by Volkswagen, and it still maintains a very strong "cult" following to this day! The condition is very impressive inside and out and loaded with options and features for your driving pleasure. The Honeycomb Alloy Wheels are stunning and really highlight the unique design of this SLC, and the tires are like brand new.

-HARD TO FIND

-PRISTINE CONDITION
-LEATHER
-SUNROOF
-MOST DESIRABLE COLOR COMBINATION
-COLD AC
-ADULT OWNED, GARAGE KEPT

WE ALSO SHIP FULLY INSURED AT COST.

PODIUM AUTO, POMPANO BEACH, FLORIDA

ONLY 20 MINUTES FROM FT. LAUDERDALE INTERNATIONAL AIRPORT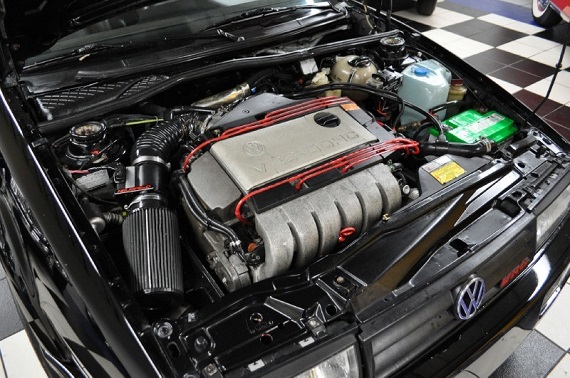 Like the 8-series, the Volkswagen Corrado does indeed have a cult following as the seller suggests. Of particular interest to the cultists tend to be the SLC VR6 examples, generally considered one of the best small sports coupes ever produced. And we've seen this Corrado before, though the deal has not improved despite the lack of sale. No, this Corrado is betting on finding one of these cultists that will do anything for a clean Corrado VR6. True enough, they're hard to come by; however, look at the stats on this car compared to the others. It's the least powerful, the slowest, the oldest, and with the highest miles. It's an automatic, too. Despite that, it's amazingly also tied for the most expensive of the group. It's not the likely pick for this comparison as a result, and I continue to doubt it will sell at this amount.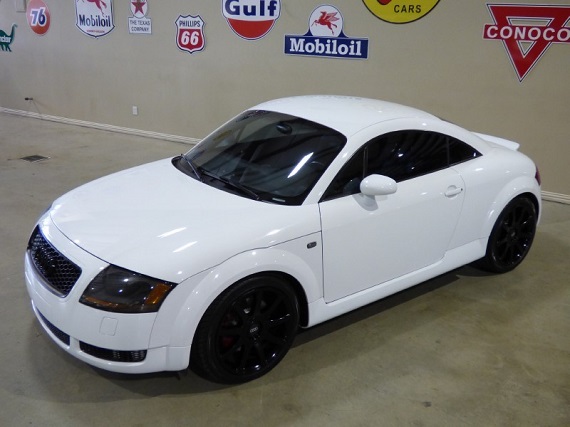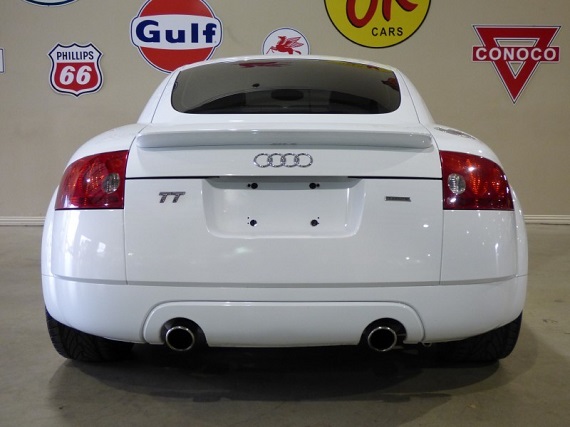 Year: 2002
Model: TT quattro 225
Engine: 1.8 liter turbocharged inline-4
Transmission: 6-speed manual
Mileage: 87,178 mi
Price: $10,900 Buy It Now
2002 Audi TT Coupe Quattro

NATION WIDE FINANCING

SUBMIT CREDIT APP WWW.TVEAUTO.COM

OR CALL 972-242-5350

* 2002 AUDI TT COUPE QUATTRO

* 1.8L TURBOCHARGED I4 ENGINE

* 6 SPEED MANUAL TRANSMISSION

* ONLY 87,178 MILES

* BRILLIANT WHITE W/GRAY LEATHER INTERIOR

* CARFAX REPORTS 2 OWNERS

* APPEARS TO BE A NON-SMOKER

* POWER WINDOWS

* POWER DOOR LOCKS

* POWER MIRRORS

* TILT/TELESCOPE STEERING WHEEL

* CRUISE CONTROL

* HEATED FRONT BUCKET SEATS WITH MANUAL ADJUSTMENTS

* ESP CONTROL

* ICE COLD A/C

* BOSE AM/FM STEREO WITH CD PLAYER AND 6 DISK CD CHANGER

* HOMELINK GARAGE CONTROLS

* DUAL LIGHTED VANITY MIRRORS

* REAR SPOILER

* NO FLOOR MATS

* NO OWNER'S MANUAL

* 1 KEY/1 REMOTE

* 18 IN BLACK ALLOY WHEELS

* FRONT TIRES ARE KUMHO 235/40R/18 WITH APPROX 50% TREAD LIFE REMAINING

* REAR TIRES ARE KUMHO 235/40R/18 WITH APPROX 50% TREAD LIFE REMAINING

* RUNS AND DRIVES GREAT.

* GIVE US A CALL @ 972-242-5350 OR STOP BY FOR A TEST DRIVE.

* 1724 LUNA RD IN CARROLLTON – 2 MILES NORTH OF 635.

* CLICK ON CARFAX ICON TO VIEW A FULL REPORT AT NO COST TO YOU.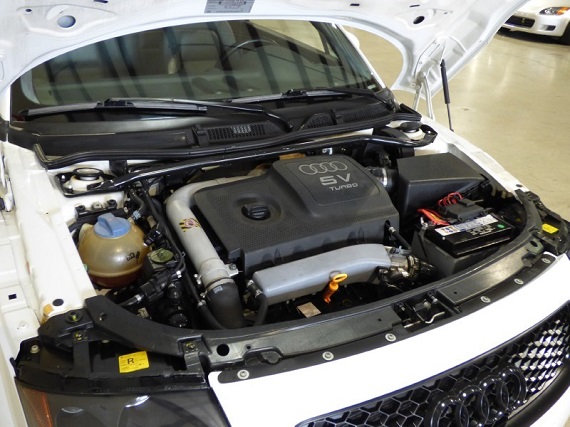 Okay, the TT quattro isn't the iconic Audi coupe that the Quattro from yesterday was. But as I've suggested a few times, I really think these TTs will be collectable in the future. Smart looks, good performance and reasonably economic repairs and upgrades make them a popular choice for a budget-minded sports car. White is pretty unusual to see on the first generation 8N TTs, and this one is the higher-spec 225 quattro with a 6-speed manual. On top of being the only one of the group you can shift yourself, the condition of this car appears to be very good and it has the lowest mileage. I'm not a fan of the painted-black Celebration wheels; they could be refinished or easily replaced though since they run the same bolt pattern as many Volkswagens.
Who's the winner? I'm sure this one will elicit many varied responses. On the surface, the sheer performance and luxury to dollar ratio of the Mercedes-Benz can't be matched, but my budget would be busted trying to support that V12 and I'm afraid inevitably that gas will be on the rise again soon. So, though I'm sure it comes as no surprise to our readership, my choice would be for the TT in this round. It's new, fresh, economical, sporty, in great shape, a pleasing color and arguably a future classic, plus it could get me through the next round of snow heading to New England. Which would you choose and why?
-Carter