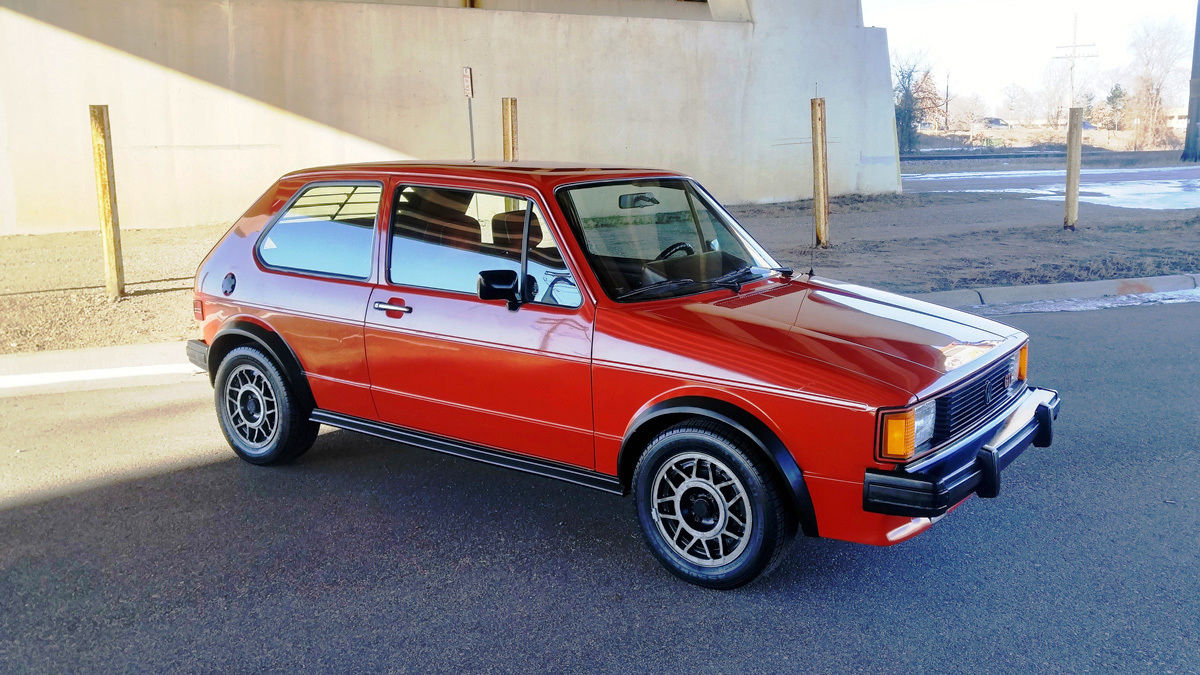 Is it true that you should never meet your heroes? I remember the stigma surrounding the Porsche 911 growing up, and when I first got a chance to drive one as a late teen – a '77 911SC – I wasn't very impressed. It made nice noises but basically felt a bit like a fast pogo stick to me. That was reaffirmed by my second drive in a 911, a close friend's '85 Cabriolet. Both were very pretty – the requisite turn and stare every time as you walk away after shutting the door type of pretty. But driving experience? Well, maybe I completely missed the point, and perhaps neither of those cars were particularly well set up, but I wasn't really blown away either time.
I think it's more likely, though, that my expectation level far exceeded what the car could ever deliver in either case. For my first drive, I was moving from the vehicle I learned to drive on – a clapped out, seven-time crashed 1984 Toyota Pickup – to a goddamn Porsche 911. I've finally been accepted to be an astronaut, I thought to myself, this will be the best drive of my life! Plainly, it was not. I haven't completely sworn off the 911, mind you, but since I've never looked at them the same.
Contrast that with my Volkswagen GTI experience. I bought what may have legitimately been the absolute worst example of a GTI it was possible to buy in 1998. Non-running? Check. Rusty? Check. Partially disassembled? Check. Crashed at some point? Check. Westmoreland build quality? That, too. It was impossible at times to find gears in my car. You could look through gaps in the body structure. The radio didn't work. Neither did the air conditioning, or the heater, or occasionally the lights, and sometimes the starter. Or the brakes. Or the driveshafts. How the car was ever able to make it through a single inspection is still beyond me. It smelled bad, and looked worse.
But I rode that GTI hard, and even if it was a very frustrating experience 99% of the time, that 1% was pretty rewarding – so much so, that I still love to see them. They're just neat little cars! And unlike meeting a superhero and finding out they've got a closet full of skeletons, it's just about left of impossible to be disappointed by a GTI. Seriously, how high could your expectations be? You know it doesn't have much power, or awesome brakes, or a tight chassis, or all the power features in the world. This is basic transportation with a slighty turned up motor and neat looks. That's it. Unless your daily is a Roller and that's your level of comfort and refinement that you expect, it will leave a smile on your face.
Imagine, then, if instead of my trash heap of an example, I had bought this clean 1983 two decades ago?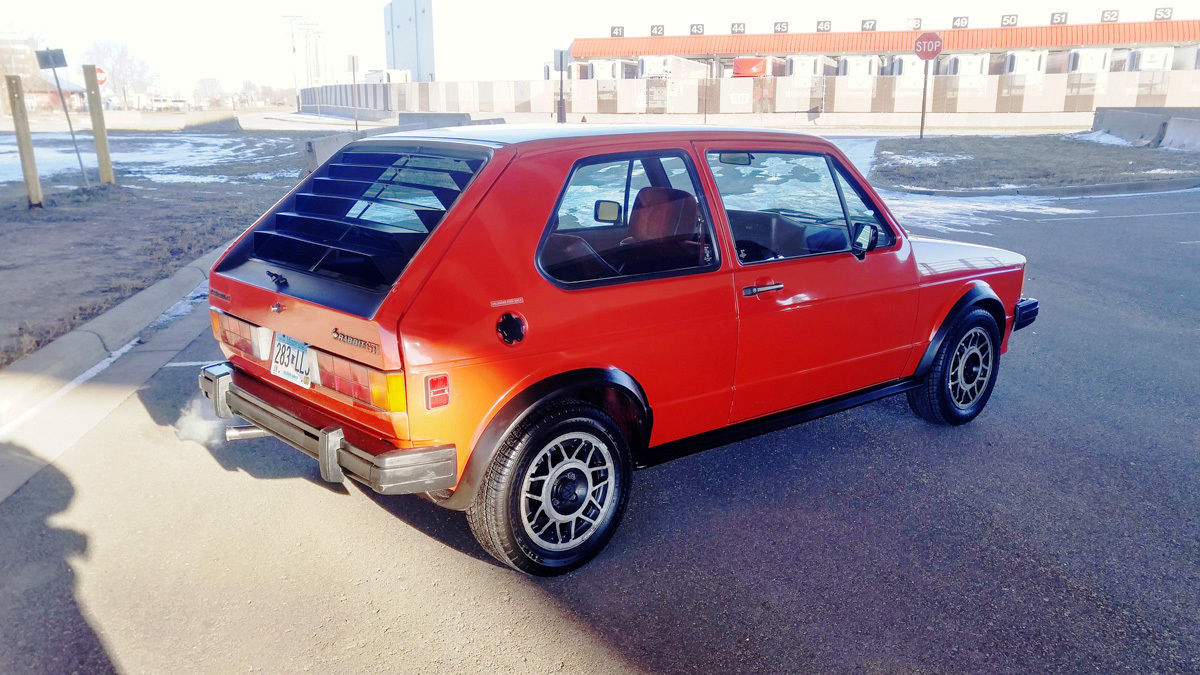 Year: 1983
Model: GTI
Engine: 1.8 liter inline-4
Transmission: 5-speed manual
Mileage: 113,689 mi
Price: No Reserve Auction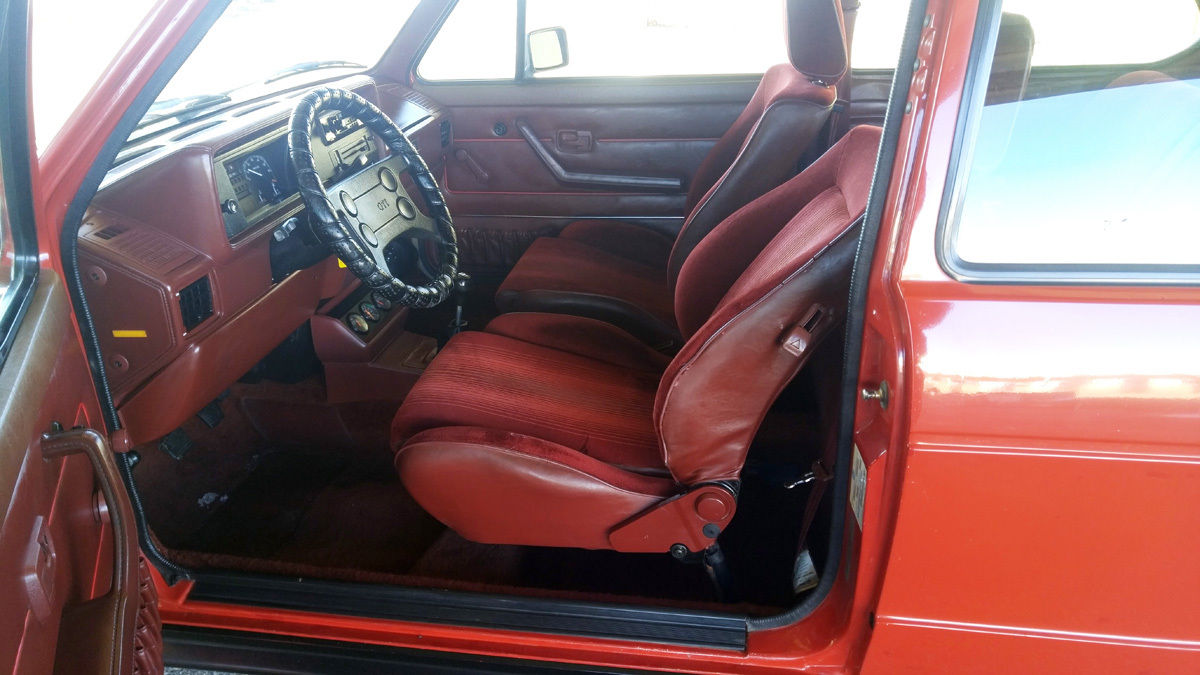 Vehicle Description

When Volkswagen launched its original GTI for the European market in 1977, the automotive world applauded. A fun car, lively in spirit, quick in a straight line and tenacious in the turns, with room for four at an affordable price–and one that didn't require you to mortgage the house to fill up the tank. The ballistic little box was a sensation: Instantly the GTI launched an entire genre of car, the hot hatch, with imitators from everyone from Fiat to Peugeot jumping on the bandwagon. American enthusiasts saw this car and waited with bated breath. And waited. And waited.

For six years, they waited. American enthusiasts started to lose hope: VW opened a Rabbit plant in Westmoreland, Pennsylvania, and immediately set about "Americanizing" the Rabbit–color-keyed interiors, flattened seats, faux wood trim inside, softened suspension. By early 1982, the American arm of VW was on the ropes: sales of Rabbits were 45 percent below 1981 sales levels, thanks in part to cheap gas making diesel versions far less attractive in the marketplace. Something had to be done. That something was the GTI, a car that recently installed VWoA head Jim Fuller demanded to spearhead the marque's turnaround, which included embracing its German heritage and building absurdly fun little cars. The GTI did both.

And really, the GTI was a sensation because there was nothing else like it. Dodge Omnis and Ford Escorts and other front-drive cars were out there on the American roads, and while some of these attempted to be sporting, only the GTI pulled it off. Today, 0-60 times in the high 9s sounds sluggish, but 30 years ago, the GTI would stomp the all-new-for-'82 Pontiac Trans Am, with five whole liters of displacement and a four-speed stick, by an entire second to 60 MPH. And with a price tag of $7,990 to start, you can see the eyes of the cheap-speed brigade light up and start looking over at the local VW store. Fears that the American GTI, also built in Westmoreland, was going to turn into a Malibu the way the base Rabbit did, were wholly unfounded.

Of course, the U.S. car got the larger federal bumpers as well as the new single-square-headlamp facelift that all of the 1981 U.S.-built Rabbits received across the board. All of the chromed and polished trim was blacked out, including the bumpers, and a set of 14×6 alloy wheels rested on 185/60HR14 Pirelli rubber. A subtle air dam jutted out from beneath the front bumper.

Inside, they featured heavily bolstered seats, the Scirocco's sporty four-spoke steering wheel, a set of ancillary gauges atop the console, a golf-ball shift knob (European versions were called Golf, after all), and unadorned, crinkle-finish black plastic instrument panel surfacing replacing faux-wood.

A close-ratio five-speed gearbox, imported from Germany, encouraged keeping the revs up on what was then the biggest, hairiest Rabbit engine America had seen. Today, 90hp sounds like no great shakes, but it was 16 horses better than other U.S.-spec Rabbits (although it was also 16hp shy of the Euro-spec GTI). VW reached that figure by boring the block out and reaching 1,781cc (up from 1,715cc), bumping compression to 8.5:1 (up from 8.2:1), installing larger valves in the head, and stirring a low-restriction exhaust into the mix. Piston weight was reduced by 20 percent, and connecting-rod length grew by 10 percent, in an effort to smooth out the four's rougher edges. (It worked.) Top speed was 104 MPH, which was all you could ask for with a 3.89 final drive and a .91 overdrive fifth that was a thousand revs shy of the 6,700 RPM redline.

This particular 1983 Volkswagen Rabbit GTI is all original & in great condition (Autocheck avail). Compression test was performed and has good compression on all 4 cylinders (155PSI). The transmission was gone through and has all new bearings. Recent service includes new battery, A/C recharge, new muffler/centerpipe, new headliner, trans service, fuel tank repair, and more. Things of note: A few very minor burn holes in the seat and a number of brush touches in the paint. Feel free to email/call us with any questions you may have. (See Below)

We do our best to accurately describe the vehicle to the best of our abilities. Any descriptions or representations are for identification purposes only and are NOT to be construed as a warranty of any type. It is the responsibility of the BUYER to have thoroughly inspected the vehicle, and to have satisfied himself or herself as to the condition and value and to bid based upon that judgment solely. The SELLER shall and will make every reasonable effort to disclose any known defects associated with this vehicle at the buyer's request prior to the close of sale. The BUYER is responsible for any/all shipment costs involved in transportation of the vehicle. References for shippers are available upon request.

Email or Call with any question you may have. (Please see below for contact info.)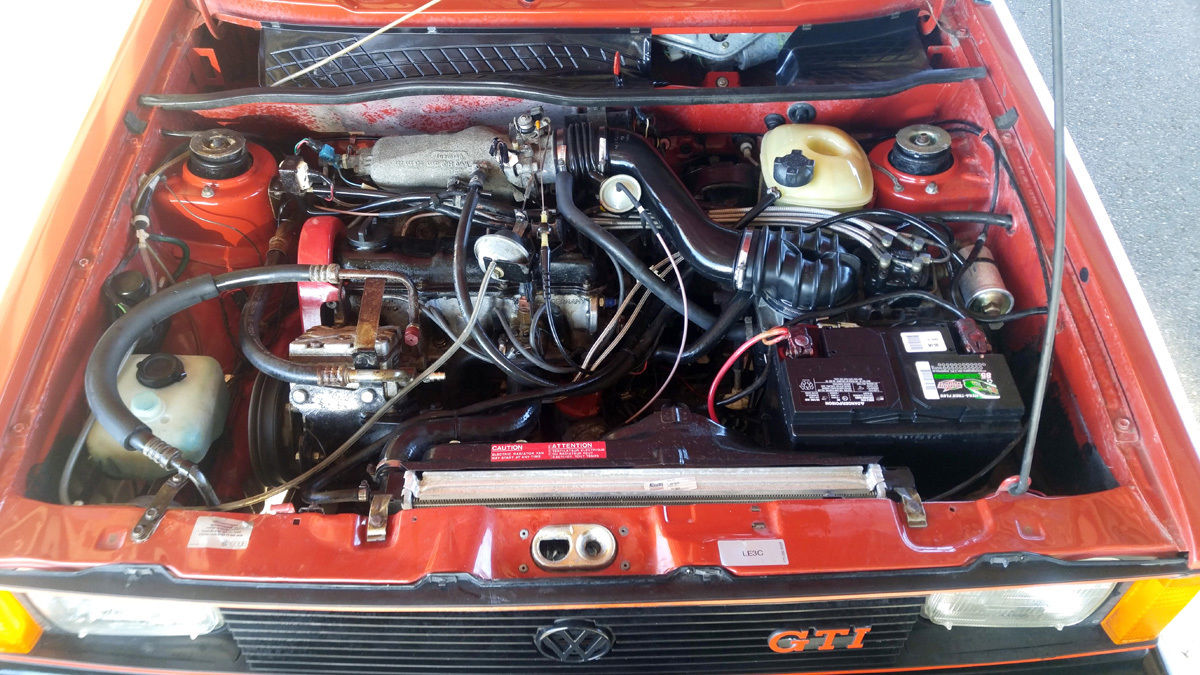 Pictures help to portray the condition of this GTI, because unfortunately we find out little from the seller other than general model information – most of which doesn't apply to this example. Light maintenance has been performed but from the sounds of it, expect that the air conditioning has a leak. Still, at least they didn't revert to the "just needs a charge" line and have actually charged the system? Inside and out, this car is presented in good overall survivor condition. Royal Red with Cordovan is more unusual to see than some other colors and probably isn't everyone's favorite, but still generally looks good. I'm having a senior moment on the badges; in the rear, you can see the seller has polished around the badges and it's left oxidation in the nooks and crannies. I thought the badges on these were the post-type that were removable which should allow polishing in those areas, but my memory may be wrong. Otherwise, this looks like a strong survivor example which is infrequently seen in the market today. The car still wears its original Avus (Snowflake, popularly) wheels, and as a plus (maybe?), rear window louvers!
Pricing on clean models like this has been all over the map, as we've seen really nice one hit mid-to-high teens if the right people are in the room, while in other cases they go unnoticed and trade well under $10,000. This car has already crested $6,500 at time of writing, but I'd wager it will run out of steam between $8,000 – $8,500. Considering that's what some fans spend to take a weekend trip to the Super Bowl, I'd consider the GTI money better spent on hero worship.
-Carter