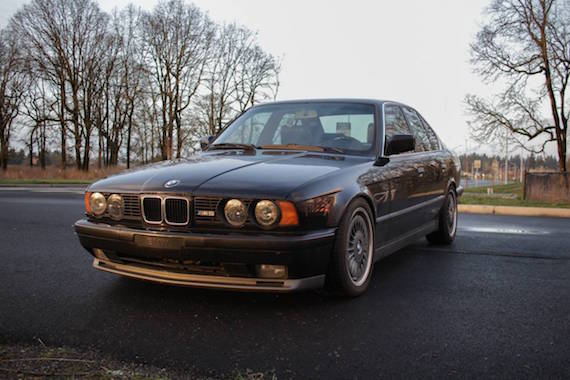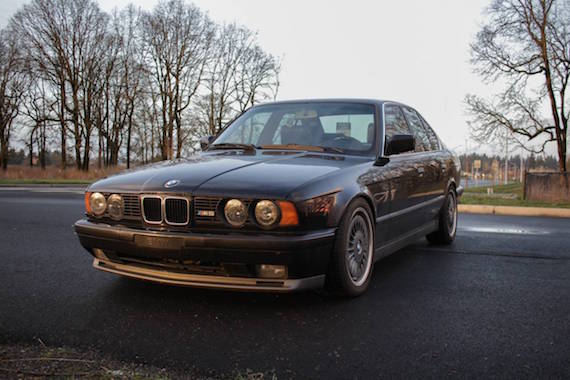 On Saturday I wrote up a gorgeous example of a 500E, the 90s-era super sedan from Mercedes commonly referred to as a "wolf in sheep's clothing." As cool as the Benz may be, the first car that comes to mind when you utter the phrase is probably the competitor from BMW, the E34 M5. Produced between 1988 and 1995, these were hand built at the M GmbH facility in Garching. To the pliable, balanced but twitchy-at-the-limits chassis they added a glorious 3.6 liter inline six with six individual throttle bodies. The S38 motor, whose ancestry can be traced to the unit found in the famed M1 supercar, puts out about 310 hp in US-market guise and swiftly propels the car to 60 MPH in under 6 seconds. Like the 500E, the M5 differed little from its regular stablemates in outward appearance. In fact, it's probably even stealthier than the W124. There are no flared wheel arches here and only the subtle M5 badges fore and aft give the game away. That's no bad thing in my book. The E34 5-series, even in base specification, is a classically styled car whose unfussy design still looks good on the road today.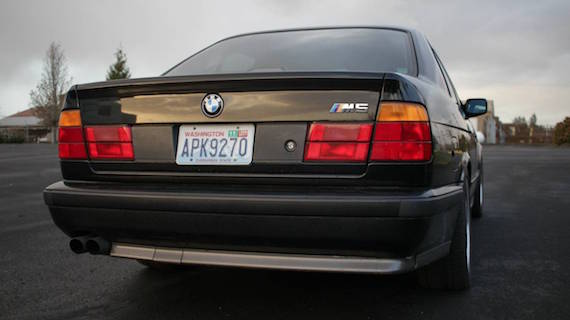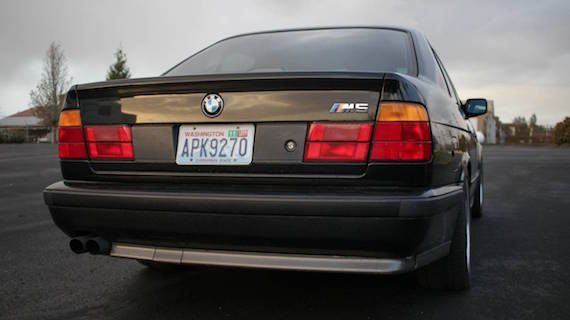 Year: 1991
Model: M5
Engine: 3.6 liter inline-6
Transmission: 5-speed manual
Mileage: 234,000 mi
Price: $14,000 OBO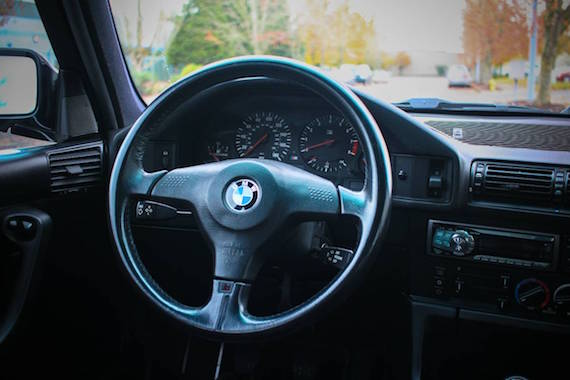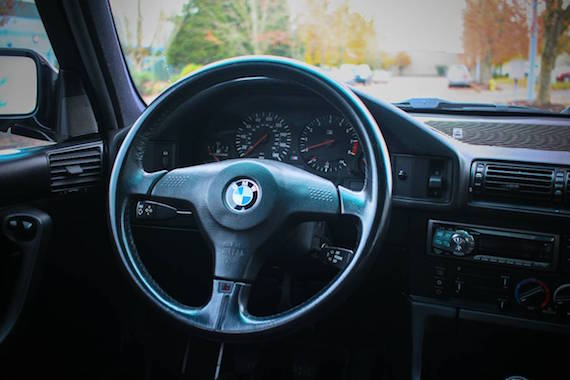 For sale 1991 BMW E34 M5

Yes, it has 234k miles, we have receipts covering its service history since day one including original window sticker – check last photo.
Miles will go up each week – I enjoy driving this car, as they say it is my "daily driver".

Zero mechanical issues. Passed last WA DEQ test in 2016, now it is exempt from future emission tests. Transmission shifts smoothly and car pulls strong.
Had it at dyno few months ago – plenty of power to get you speeding ticket.

Recent service/upgrades performed:
– oil changes on time
– new pitman arms
– new battery
– error free HIDs
– CAtuned coilovers – totally adjustable dampening and height
– lots of small parts changed
– rear door panels off 1995

If you looking at this ad chances are you know something about these cars. Last inline 6 BMW M5. Last hand built BMW M5. Around 1500 cars were imported to USA.

Condition of this car is near perfect. Looks and drives great. Heated seats work, and leather is clear of tears or cuts. Dash board is free of cracks and wrinkles. Carpet is clean, no smells, no spots.
Absolutely rust free. Paint (hood mostly) has few rock chips, but otherwise is in great condition.
All electronics work. No error messages.

Original M System I wheels

Please serious buyers only. Won't let teenagers test drive it – no offense.

$14k or really reasonable offer – will consider trading, interested only in X5 or X6. Will put cash (up to $10k) towards right trade.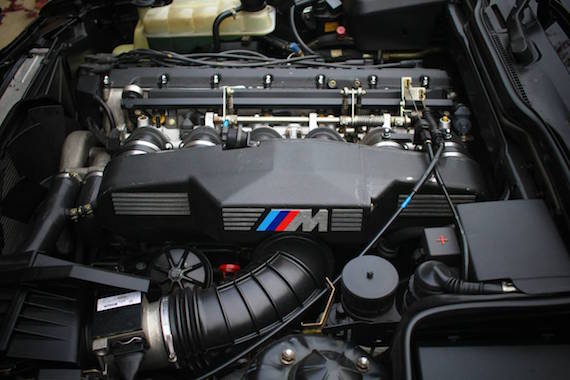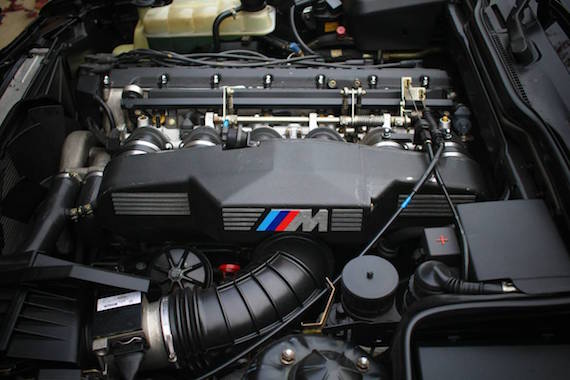 While there aren't as many photos of the exterior as I'd like, what we can see in the ad shows a very presentable black on black car whose tidy looks, both inside and out, belie the incredible 234k miles on the odometer. It's a high mileage example, to be sure, but one that has apparently received the loving attention of  an enthusiast owner who continues to enjoy driving it. The ad includes a reassuring photo depicting a folder containing neatly organized maintenance records.
The car is largely stock, save for the coilover suspension parts and maybe smoked front smiley headlights – the lighting is subdued in the photos so I can't be sure, but they look smoked to me. The car is said to be rust free (a miracle for any E34) and the paint is apparently good (also a miracle for an E34), save for some rock chips.
The black leather interior looks neat, with some wear apparent to the driver's seat bolster, though nowhere near as much as one might expect for a car with this many miles. The vinyl inserts on the front door cards are peeling – another familiar E34 bugbear – but at least they are present. The rear door cards have been replaced with those from a '95 car (these have more durable leather inserts). All electrical accessories are said to work.
$14,000 is steep for a car with this many miles. But for an M-car of this vintage, condition and maintenance history trump mileage. I'd gladly take a high mileage car that has been serviced properly over a lower mileage car with plenty of deferred work left ahead. If the car is as nice as it appears online, I don't think it's a terrible price. Especially as the E34 M5 appears to be steadily rising in value.
– Craig