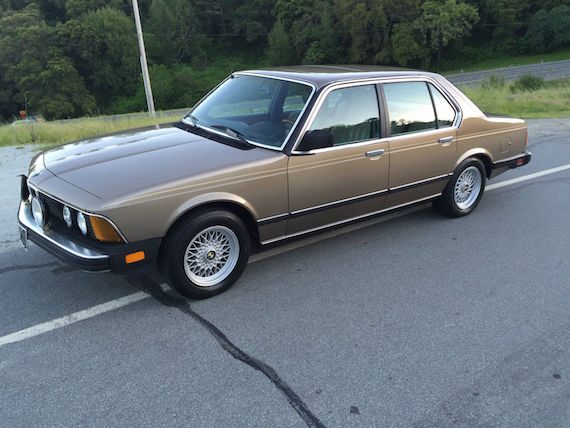 A couple of weeks ago I binge-watched Stranger Things. Sort of a mashup of The X-Files, The Twilight Zone, The Goonies and E.T., it's a sci-fi/horror show about kids chasing monsters set in the early 1980s. It's fantastic. The producers have clearly gone to great lengths to get the period details correct: the hair, the clothes and the music are all spot on. As are the cars; the show features an impressive lineup of cool 80s iron that had me wondering whose job it is to source cars for TV and film, and where they get them from. Do studios keep a stock of mint, vintage cars on hand? If so, I'd love to see that garage. Anyway, in the show one of the major characters (a teenager, rather improbably) drives an E23 733i. You don't see many of them left on the roads these days, so it was a delight to see it on screen. A quick search online turned up only a few for sale, but this one in particular caught my eye.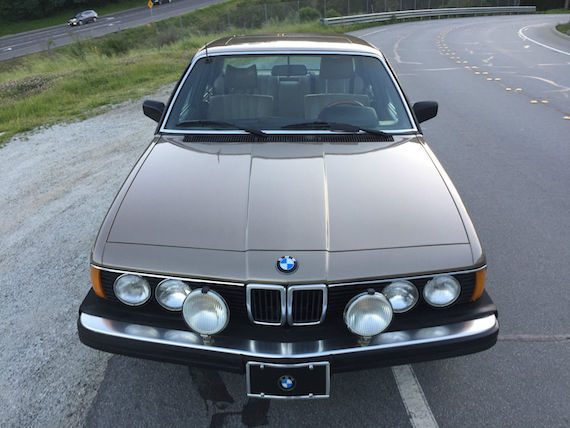 Year: 1984
Model: 733i
Engine: 3.2 liter inline-6
Transmission: 4-speed automatic
Mileage: 168,279 mi
Price: Reserve auction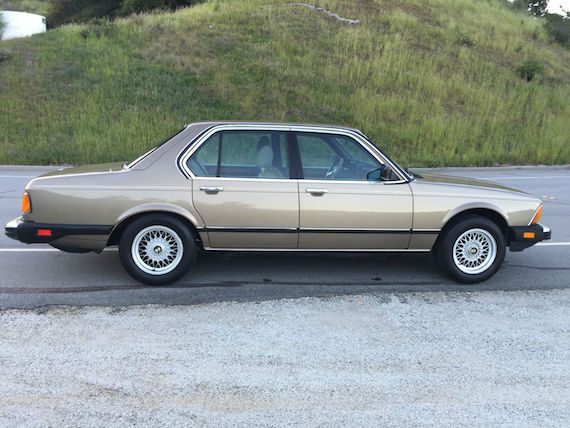 1984 BMW 733i

This 1984 BMW 733i was bought at Stevens Creek BMW in San Jose, California and spent all its life in Los Altos and San Mateo, California therefore there is absolutely no rust on the vehicle. This car is fully loaded and equipped with all the options available at its time. Car drives extremely smooth and the transmission shifts smoothly also. All the electrical instruments and gauges are functional (those big front lights were never connected however they are ready and wired to be connected ). As far as I can remember, in recent months I had the alternator, all wheels, brakes including discs some gas hoses were replaced as precaution since the car was unused for a rather long time. Car is still in original condition except for wheels which have been upgraded to older year BMW BBS and the steering wheel has been upgraded to a top quality Italian Nardi wood wheel..I have the original wheels and steering wheel in case the potential buyer wants to turn it back to 100% original. There are a few cracks on the dash ,however i just noticed there are many ready made dash tops on the market for a reasonable price .Sunroof is not operating well I replaced the switch but it looks like needs adjustment .To be fair I believe this car is in outstanding condition considering its age .Number of dings and imperfections are minimal considering the age of the car. Please see the pictures and judge for yourself .Interior is in good shape except for a small section of driver seat (common area of wear) seats are still natural and have not been dyed or anything. Car is currently registered and just recently passed the strict California smog requirement which is strong evidence of proper engine performance. It's my policy to sell my classics on as is basis even though I generously approve any repair suggested by my long time mechanic. Please be informed that I tried to the best of my knowledge and ability to present the car, however please see all pictures and ask any and all questions you may have before engaging in the bidding process. I am selling some of my cars that I collected over the years due to poor health, retirement and moving to a smaller place with restricted covered space. So, I would appreciate if the potential buyer move the car as soon as possible and obviously I'll do my best as always to make this process as convenient and simple as possible for the buyer. I would appreciate the potential buyer be ready to fulfill his/her financial commitment as I am not in a position to finance the car. This car is a non smoker car

Thank You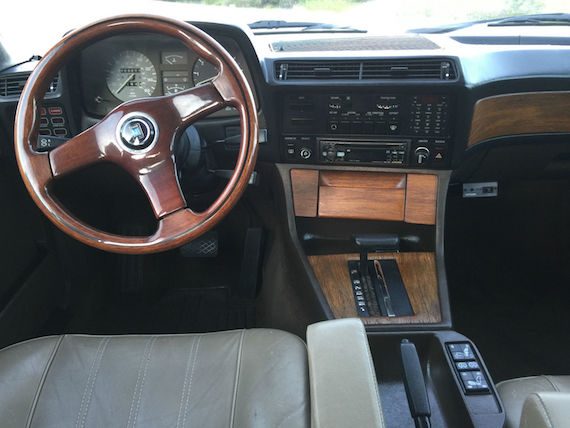 This '84 733i presents very nicely in Bahama-Beige over a beige leather interior. Condition appears to be very good, marred only by some cracks on the dash, wear on the driver's seat and some other, unspecified minor dings. Most of the equipment is said to be working, with the exception of the sunroof, and the seller notes that the car runs and drives as it should. The miles are high (168k) but the motor in these is the 3.2 liter M30 engine, which is known for being robust. I love the BBS rims and the wood steering wheel. Neither are stock items but here I think they work very well.
Paul wrote up one of these last year, the same year and model, and it sold for around $3k. This car has less miles than that example, and seems to be in slightly nicer shape. I expect it'll sell for closer to $4-$5k, which is not a lot of money for a great and relatively uncommon 80s highway cruiser.
– Craig