As far as owning a legendary automobile goes, does it get much more affordable than the Volkswagen GTI? I don't think it does. Universally lauded as one of the great all time designs and driving experiences, a trans-formative automobile that redefined (and forever defined) the marketplace, a practical pocket rocket, the GTI is not a million, nor even a hundred-thousand dollar car.
The asking price here is $12,995.
For that money, it's true that money could buy you a new car. No, I'm not joking; the base price for the 2017 Nissan Versa S is 11,990. After destination, that comes to $12,855. Let's call it even. So where is your money better spent?
The GTI produced about 90 horsepower from its 1.8 liter inline-4. The Nissan makes 109 horsepower from a 1.6. And, it's got dual cams to impress all the chicks.
The GTI had options such as air conditioning and a radio. On the Nissan, they're standard. Plus you apparently don't need hands to operate them (or, Nissan gives you free hands? Whatever.) The base Versa has manual windows and locks, just like the GTI.
Volkswagen claimed the GTI could pip 36 mpg, which I'm pretty sure was a lie given that my '84 turned about 5,000 rpms at highway speed. The Versa S you just bought is claimed to get…you guessed it, 36 mpg in 5-speed form.
Curb weight on the GTI was about 2,200 lbs with some options. The Nissan's curb weight is 2,390 lbs. (seriously, I found this pretty shocking. I was unaware that a modern car could be made under 2,500 lbs unless it was completely carbon fiber)
You'd be equally unlikely to survive a major crash in either. But the Nissan comes with self-inflating fluffy pillows hidden in various spots of the dashboard. Unless you duct tape some throw pillows to the GTI's steering wheel, you won't get that on a pre-Mk.3.
Performance? The GTI hit 60 in a lethargic 10.6 seconds (wait a second – I thought this was a PERFORMANCE car!), cruised through the quarter at 17.7 seconds at 76 mph. The Nissan? 10.4 to 60, 17.7 in the quarter.
So in terms of raw numbers, these two cars are effectively equal. But while the Nissan you pick up at the dealer will be minty fresh with almost zero miles on the odometer, this 1984 Volkswagen has over 90,000 on the clock. And while you'll probably not need it, the Nissan even comes with a warranty. But in terms of driver experience they couldn't be farther apart.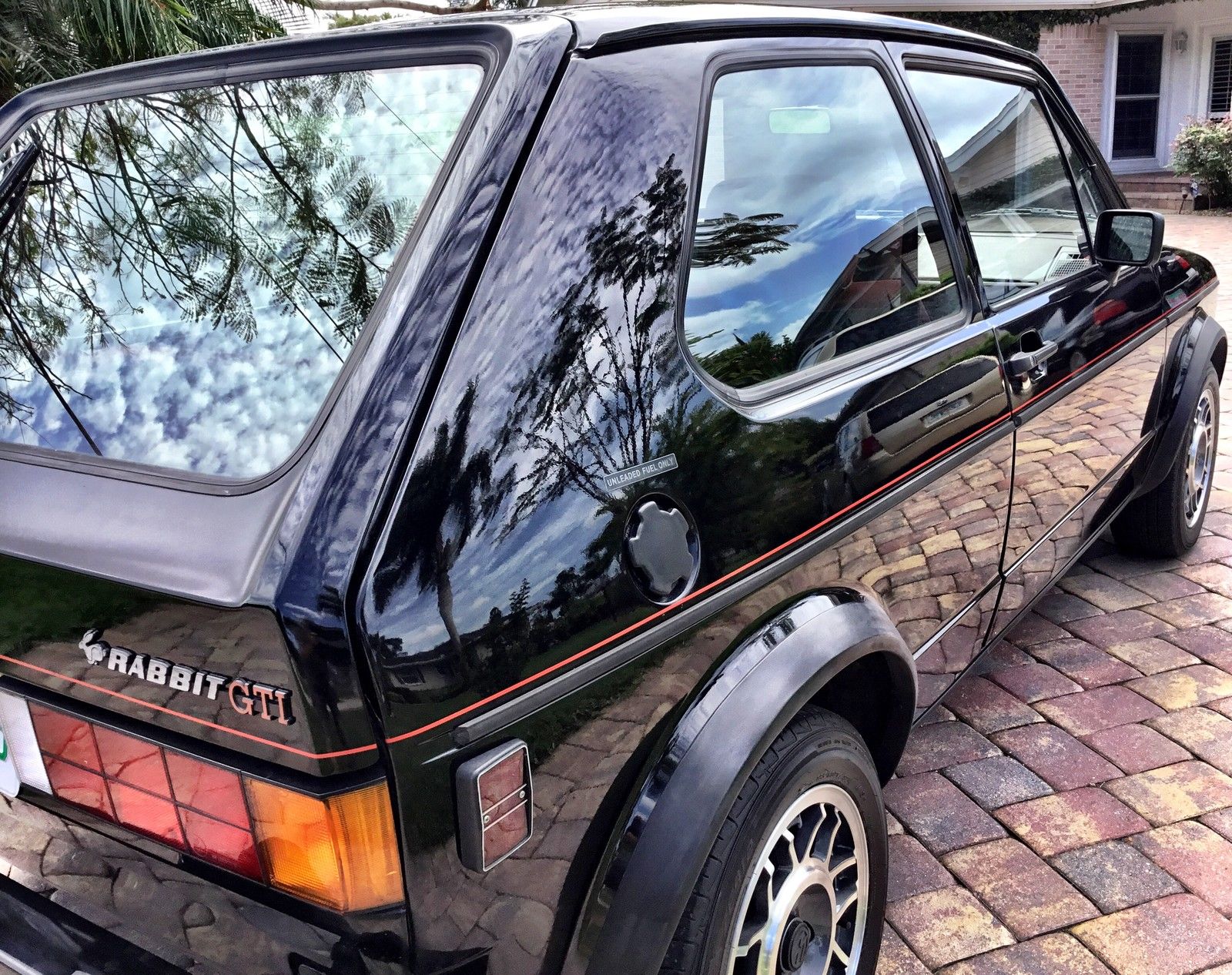 Year: 1984
Model: GTI
Engine: 1.8 liter inline-4
Transmission: 5-speed manual
Mileage: 91,018 mi
Price: $12,500 Buy It Now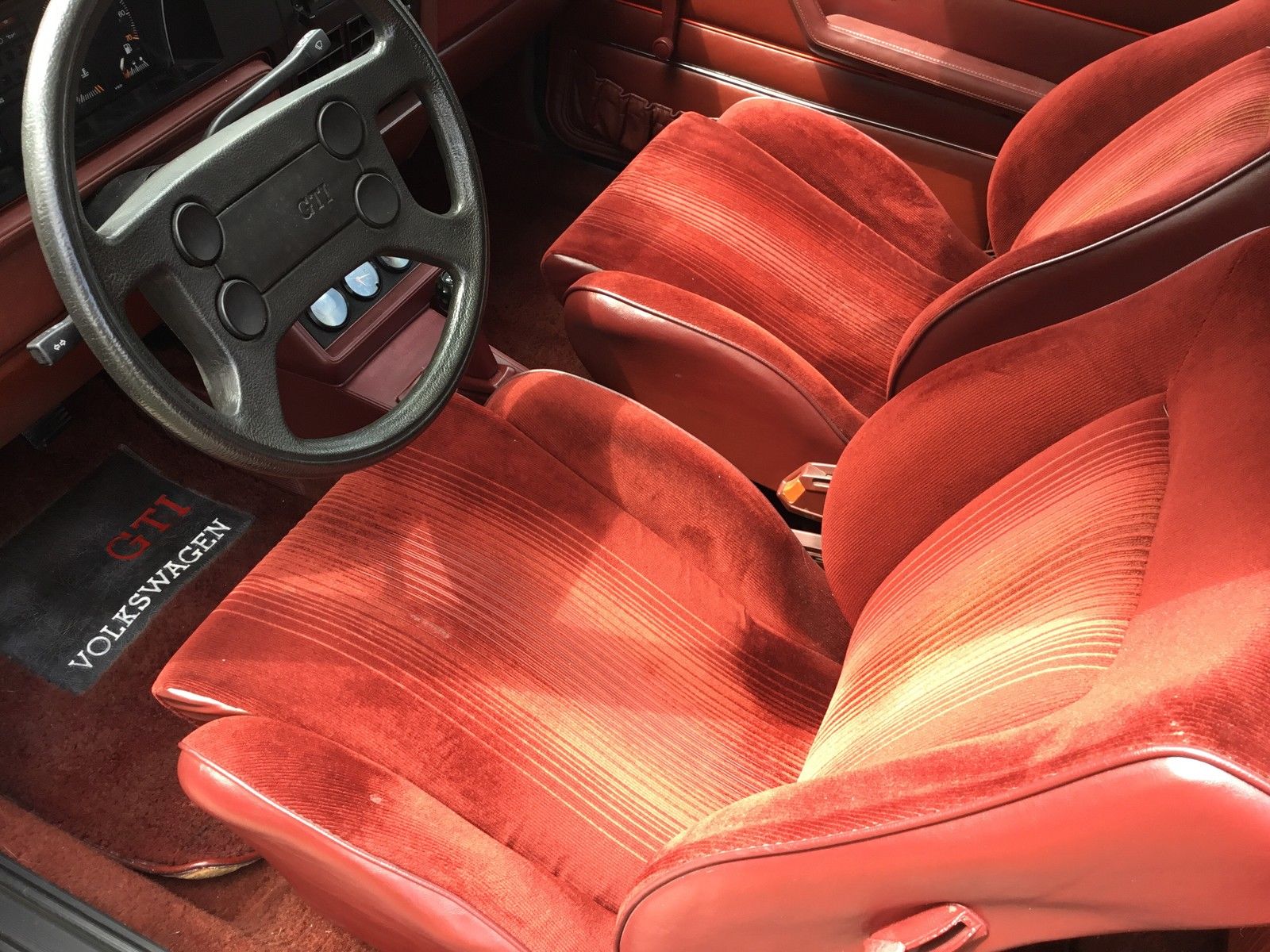 Selling low miles1984 Volkswagen GTI. This is a two owner car I purchased from a collector. The interior is in rare near perfect condition with just a couple small wear spots – no rips or tears. The headliner is in excellent shape and even though the dash it came with had no cracks, I replaced it with a near new one that had been stored. The floor mats are original factory GTI mats. The car has a "retro" digital stereo that sounds excellent. The paint is mostly original with a couple touched up panels. There are no dings or rust spots. It was wetsanded and machine buffed and looks great for 33 year old paint. The wheels were sent out and reconditioned to like new. The engine is in excellent running condition and is strong due to some minor head work (larger valves), a Neuspeed throttle body and a cat back Techtonics exhaust with Borla muffler. The shocks are new as are the H&R springs. The timing belt was recently changed and a complete tune up done. Everything, including the ice cold a/c works on the car. It shifts smoothly and is really a fun car to drive. This item is also for sale locally, and if you have questions my name is Mark 239-292-2370.

I've had a number of calls asking about other Volkswagens I've listed and sold. I'm not a broker or dealer. I have a "real" job, do this strictly as a hobby and have owned and worked on various Volkswagens since 1985. I try to find low mile examples that need minor reconditioning – mechanical and cosmetic – then go through the entire car before I list it. I try to provide honest descriptions so as not to waste anyone's time.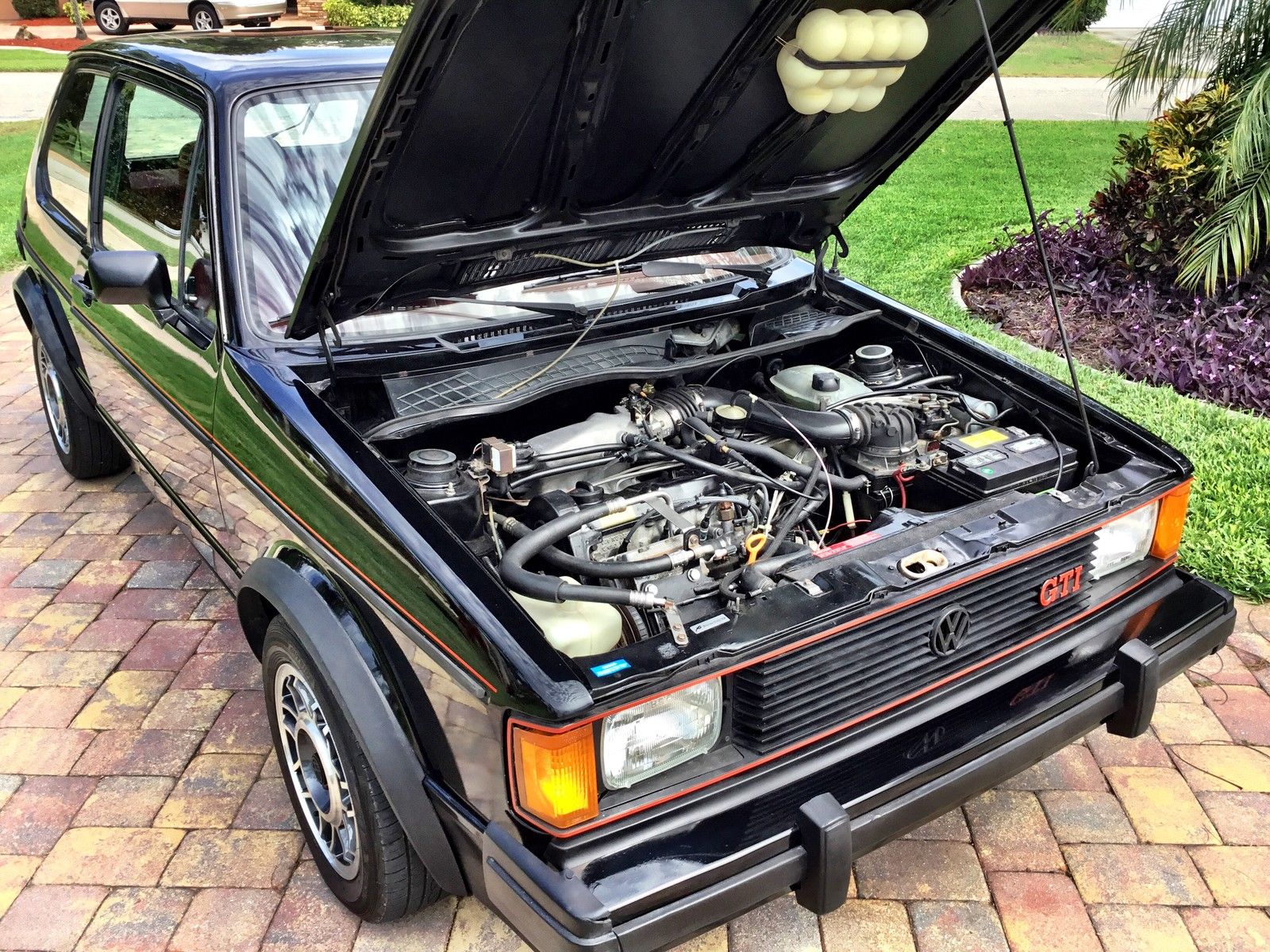 "(D)on't expect much in terms of personality or driver engagement" Edmunds wrote about the Versa. "(T)he car's exterior design looks frumpy", said Motor Trend, continuing "(m)aterial quality, on the other hand is cheap". Car and Driver was even less ambiguous. "We're not fans of the Versa…and wouldn't recommend buying one".
On the other hand, pick up any review of the GTI and you read the exact opposite. "This product should be a cause for rejoicing among all those people who ever owned a Beetle or treasured the high-protein goodness of a BMW 2002, because this car marks a return to the fundamental German verities by Volkswagen" – Car and Driver. "Well, we could go on for days singing the praises of the Rabbit GTI, but if you fancy yourself some kind of car enthusiast and hot-shoe driver, you're probably already on the way to the nearest VW dealer. If not, you better hurry. – Road and Track Like the magazines, I could go on and on. No one hated the GTI, ever.
What about this one? Well, it certainly looks nice. Not new, and it's covered in half a gallon of Armor All, but better than 95% come to market? Surely. Would you choose it over a Versa S? I bet you would, too.
-Carter