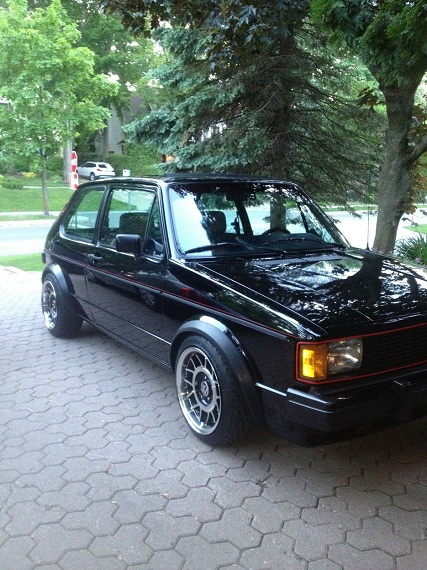 The GTi is certainly no stranger to these pages, and recently we've seen in influx of both clean original examples and customized rides as well. Selling a modified car means that the buyer really has to want and like all of the modifications that are sometimes very subjective. Today's GTi has undergone a full repaint and has suspension and wheel modifications that make it look quite purposeful; the question is, are they to your taste?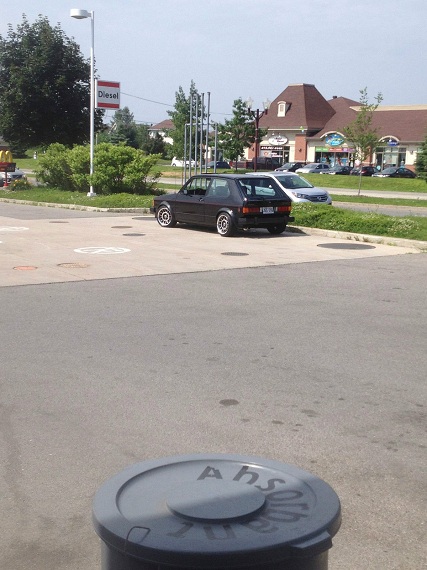 Year: 1984
Model: GTi
Engine: 1.8 liter inline-4
Transmission: 5-speed manual
Mileage: 180,000 mi
Price: C$12,500 Buy It Now ($11,167 today)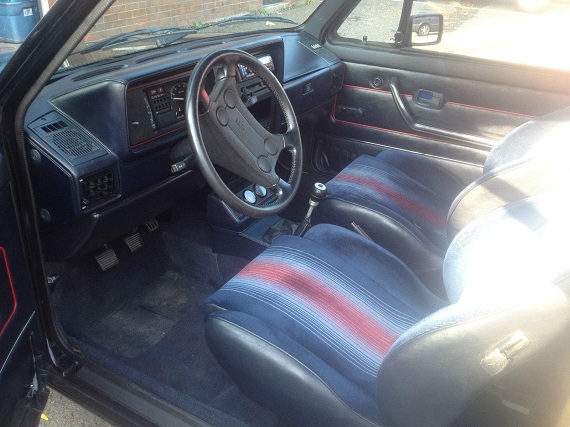 Completely restored. All has been done. New adjustable coilover, new tires streched, new custom stainless steel exhaust. Perfect interior, perfect trims (new), new windsheild, 6000$ paint job (stripped to metal, no plastic). Its a collectable with some upgrades, showroom condition. Few owners, never seen snow. This car is like new. Very nice sound, quick and agile. Has been declared car of the century by Top Gear, and top 10 car of the century by Car and Drive. A true GTI that has been taken care with love and maintained properly. These cars a more and more rare. The interior is as good as the exterior, engine runs perfectly and revs with a nice sound. Take it and drive it. Not a project car, but a done car. 15 inches rims (snowflakes), wider and bigger. A head turner, you will get thumbs up with this car. Solid, solid, solid car ! The car is missing one trim inside and a button.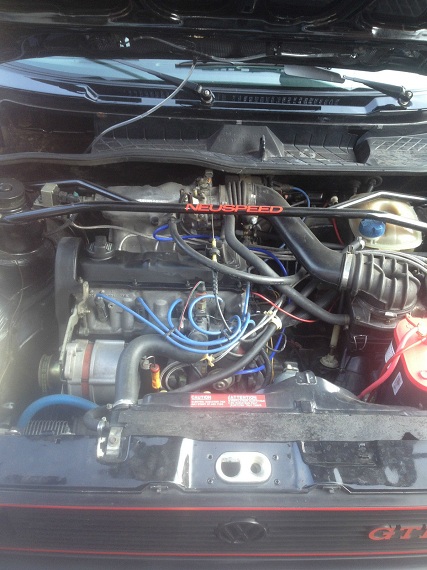 With 180,000 miles on the clock, this car is no spring chicken, but it has undergone a tremendous amount of work. I think the RML "Snowflake" tribute wheels look great on these cars, though they're a touch big in all honesty. The car is sporting coilovers and stress bars, which undoubtedly make it handle slightly better and make the ride much stiffer. The paint job appears good in the not particularly good at all photographs. It's a pet peeve of ours; if you're going to list a car for sale it's just not terribly difficult to take four to 6 good photos, even with your iPhone. Yet, often (especially with the VW watercooled crowd) we seem to see cars that can't fit on the screen, blurry or far away shots, and pictures too close to make out where they actually occurred. I will give this owner kudos, however, for bucking the traditional GTi crowd and vacuuming – or at least removing the discarded fast food and soda containers and gym clothes – before taking the interior photos. Despite that, and even taking into account the respray, I can't help but feel that this car is overpriced at over $11,000.
-Carter