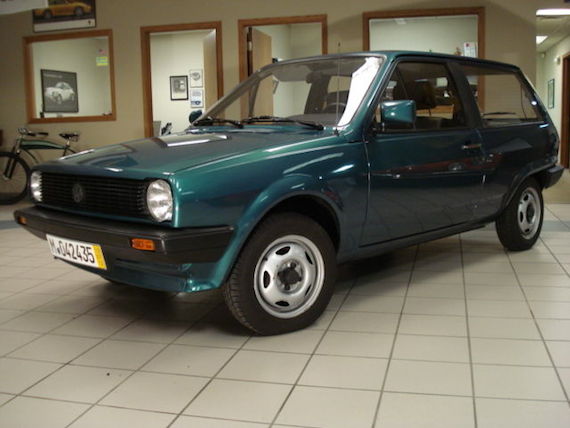 The Volkswagen Polo SP we featured last May is back up for sale in Iowa. Unlikely place for this non-US market car, but could make a great runabout for someone looking for a compact with a bit of estate car hauling capability.
-Paul
The below post originally appeared on our site May 15, 2013: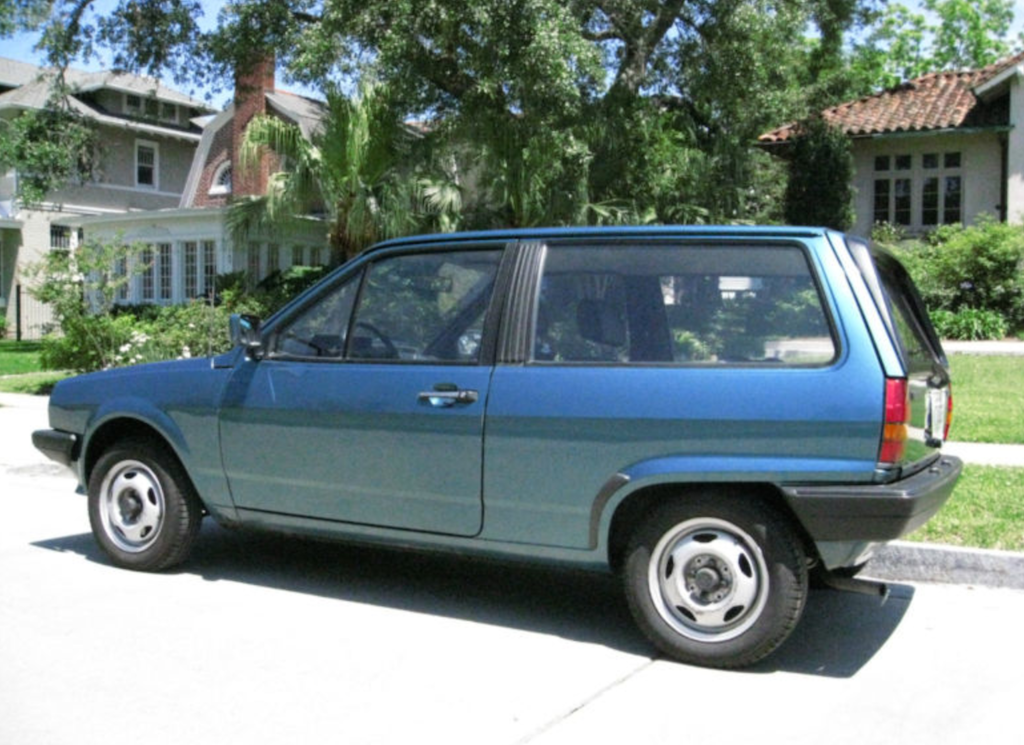 The Polo has been a mainstay of the lower end of the Volkswagen range for many years but has perpetually been absent from the US lineup. I'm not sure what drives a company like Volkswagen to arrive at such a decision, especially when their company was built upon the idea of cheap, simple transportation. Surely there is a market in the US for a well-built, fuel efficient small car, as we have seen with the MINI Cooper. Not only that, but the hot version of the current Polo is more of a spiritual successor to the original Golf GTI, as its more diminutive size and lighter weight appeal to those seeking cheap thrills. A few Polos that are over 25 years of age have begun to make their way stateside, and this one for sale in Louisiana came over recently as a result of someone seeing it while on holiday in Germany.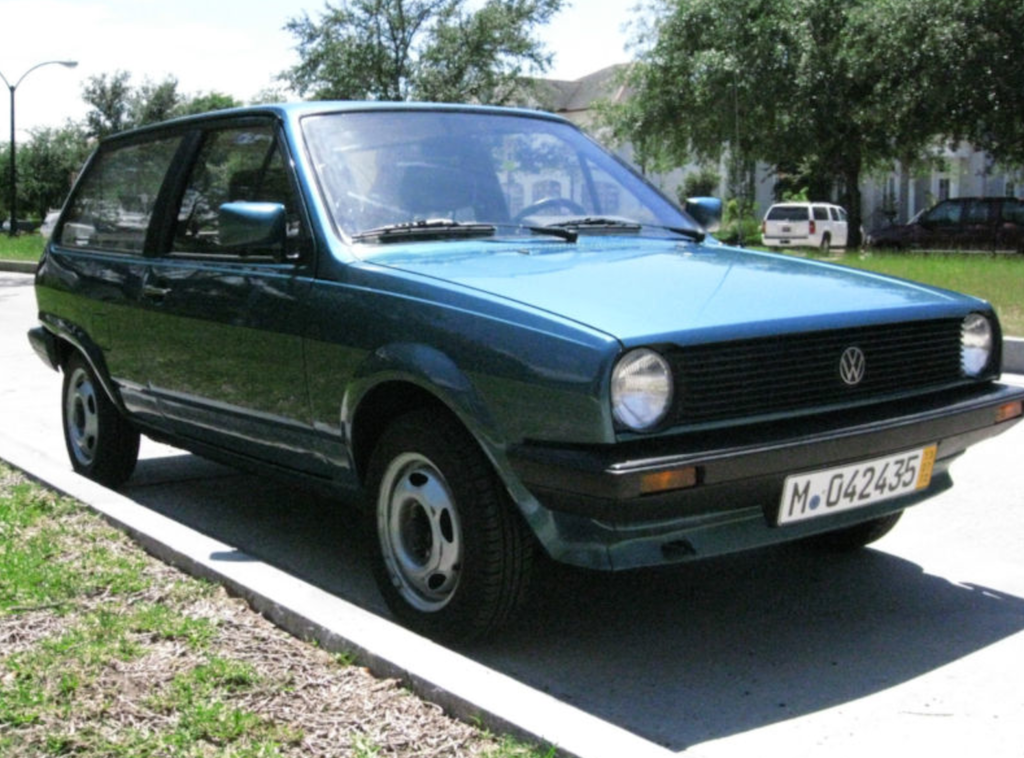 Year: 1984
Model: Polo SP
Engine: 1.3 liter inline four
Transmission: 5-speed manual
Mileage: 50,650 km (~31,400 mi)
Price: $4,999 Buy It Now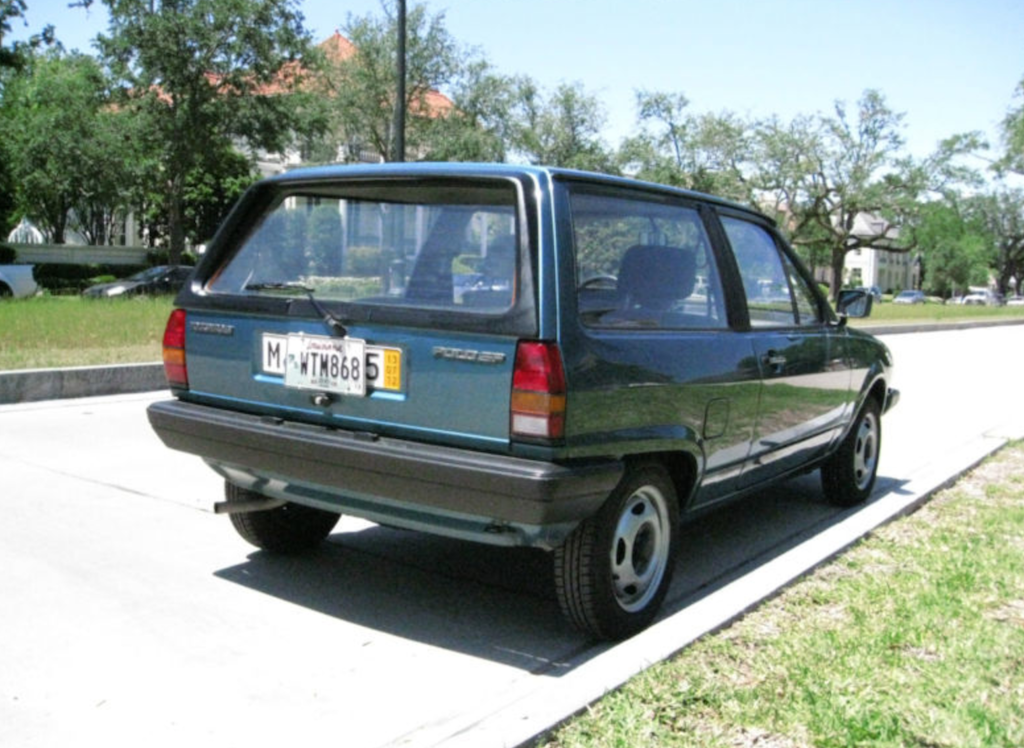 ***NOTE: This is a 1984 model but it has a European VIN and therefore eBay policies require it to be listed as 1980 model. However it is titled and licensed in Louisiana as a 1984 VW Polo.***

The family council has met and decided that dad needs to get a convertible – so I need to let go this unique VW Polo SP.

While vacationing in Germany in the summer of 2012, I fell in love with this beauty at a classic car dealer in Bonn, Germany. I bought it, had it gone through thoroughly by a classic car shop in Germany and shipped it stateside. It now has all the required paperwork, including a clear Louisiana title.

This Wolfsburg, Germany made 1984 Polo SP was first registered on 11/11/1983. It's a very rare special edition model of which only 9,000 were made (in late 1983 & 1984 – hence the 'SP'). It is loaded from the factory with the following goodies:

+Dual remote manual mirrors

+Leather wrapped 'sports style' steering wheel

+Quartz clock

+Bermuda green exterior metallic paint

+Two tone Bermuda green / charcoal chiffon fabric interior (the same fabric that hot air ballons are made from)

+Tinted windows, vacuum assisted breaks, trunk cover, rear wiper, etc. etc. etc.

It has the 'large' 1.3l 55HP engine which is good for ca. 100 mph (and yes, we had it up to that on the Autobahn 😉 – because it weighs only about 750 kg (1,500lbs) it's quite lively and has no problem coping with modern traffic).

The story of the car is as follows: Apparently it was originally bought by a young woman. After only a couple of years she passed the Polo on to her mother. Mom drove it less and less and not at all since about 1999. A classic car collector bought it at an estate sale in late 2011 and did the following work on it:

+New timing belt, new water pump, new battery, radiator flush, tune up, oil and filter.

I saw it in May 2012, bought it, and took it to a classic car shop in Munich. They drove it for about two weeks and went through it end-to-end. During that time, it got the following:

+Brakes completely disassembled, cleaned, parts replaced as needed, new brake fluid

+Carburetor rebuilt

+New front struts, including strut dome bearings

+New rear shocks and related hard ware

+Four new tires

+Checked for rust – there is absolutely none – and taken to body shop to have all interior spaces flooded with hot wax and underbody re-covered with high grade tar/wax product.

Since arriving in the US in September 2012, I have put about 2,000 miles on the car – both long distance and city traffic – and it has been absolutely reliable and is just a joy to drive: peppy, great road holding, small and zippy … and I'm getting about 40 mpg on the highway, 25 in town. Overall, I would say the car is in the condition you'd expect for a two to three year old car – the interior is near perfect, the paint shines as new and it runs like a top. If I were to keep it, here are some improvements I would make:

+There are a few door dings and scrapes around the driver's door (in and out) that I would clean up.

+The steel rims have had some curb contact – They are perfectly fine to use 'as is' but would look better sand blasted and powder coated

+Recently the front end developed a 'click' when braking on poor pavement. I have examined the front end and haven't found anything obvious that's wrong. Eventually, there may be a bushing that needs to be replaced.

Other known issues:

+Under hard acceleration the catalytic converter occasionally touches the floor board – hasn't bothered me and happens maybe once a month

+There are a few very minor paint issues here and there such as minor stone chips (do keep in mind it's a 30 year-old car that's never been repainted) – I did have some paint mixed in Germany and it will go with the car in case you want to touch these up)

So there you have it. A near perfect example of a very rare European VW – I doubt there's another one anywhere in the country.

P.S. I know I have way more $ into it than I'll get for it….not counting the hours it took me to get it legalized for use in the US….

P.P.S. the car comes with basically never used original, color matched floor mats, rubber floor mats, a period correct Philips AM/FM cassette player which works great, touch up paint, original German paper work (sales literature, service 'check book', registration documents), clear US title, two original keys, original German key pouch, etc.)

P.P.P.S. While I may be a car nut, I'm no car mechanic and this 30-year-old classic is sold as-is.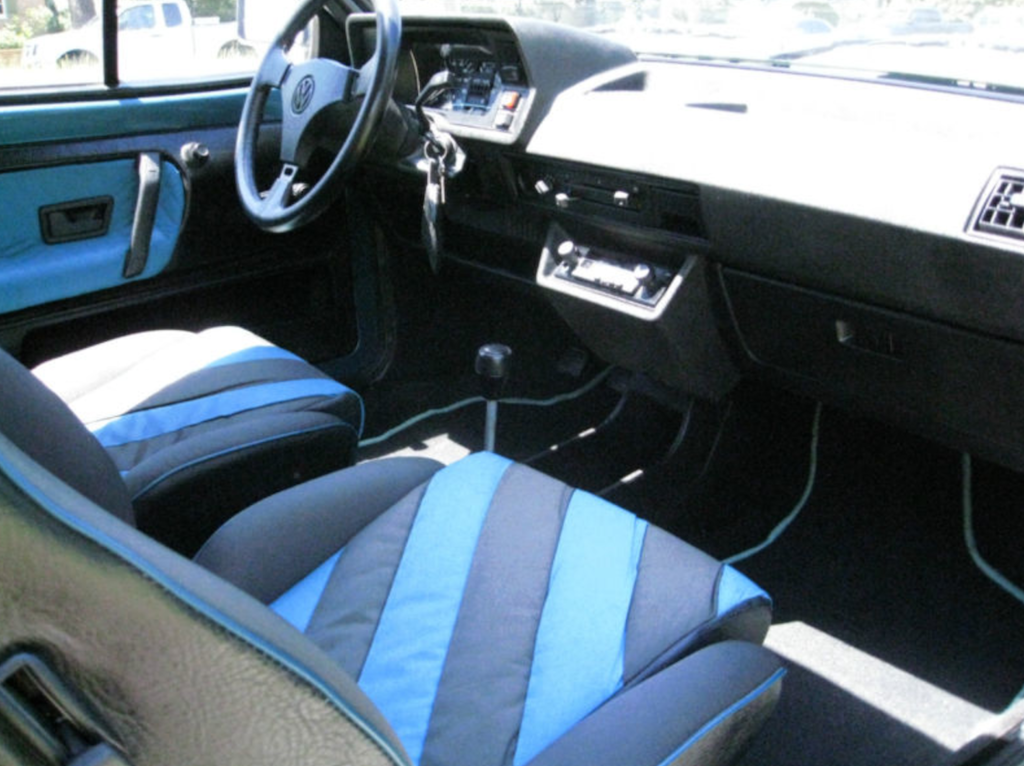 Of the earlier Polos, I like the two-door estate variant the best, as it adds a touch more practicality to go along with the mini shooting brake looks. The problem with importing a car like this is by the time you pay for the cost of shipping and customs fees, you're likely to be well over what this car would realistically sell for in any other market. Sure, it's unique here, but the fan club is sort of limited outside the cadre of Volkswagen fanatics in the US. With slightly over 30,000 miles, I'd suspect this Polo might be worth around $4,000 to $5,000 at the most. It's in great condition, but there's more powerful, more upmarket Volkswagens to be had at that price, if that is your cup of tea.
-Paul