The W123 is a classic car you can use on a daily basis. Produced between 1976 and 1985, these mid-sized executive sedans set industry leading standards for safety, passenger comfort and reliability during that time. In fact, the W123 was so rugged that Mercedes took it rallying, scoring a surprise win in the notoriously grueling, 30,000 mile, transcontinental London-Sydney Marathon. The W123's iconic silhouette remains a common sight on today's roads – no wonder, since they last forever – and when you see one, there's no mistaking it for anything other than a classic Mercedes. From 1981 onwards you could only buy the W123 as a diesel in America. These cars would get you where you wanted to go, but not very quickly. Which makes this final year, European import gasoline powered car a tempting option.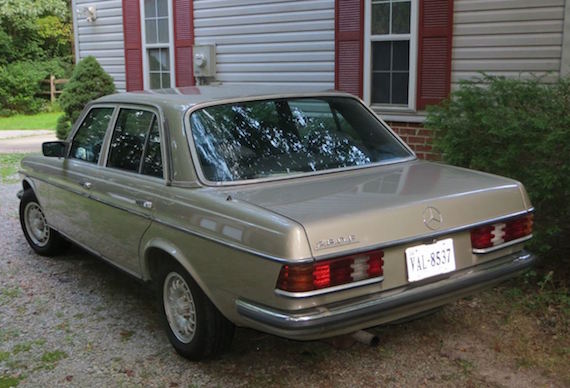 Year: 1985
Model: 280E
Engine: 2.8 liter inline-6
Transmission: 4-speed automatic
Mileage: 74,100 mi
Price: No reserve auction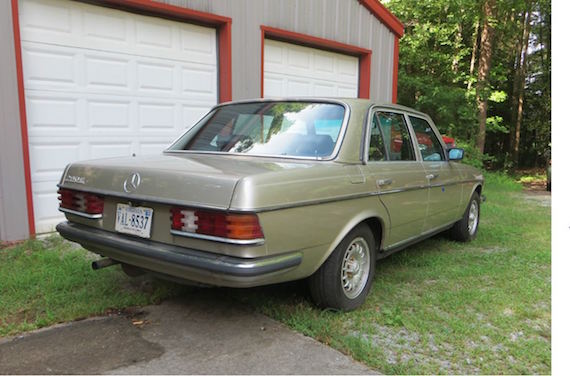 Nice clean 1985 Mercedes Benz 280E, Euro model imported to USA in 1986. Present mileage 74,100. Two owner History available. VIN WDB1230331A217581
This car spent its life in Southeast Virginia. Now registered in Vermont with a number 10 inspection sticker. Has bin in Winter storage in Vermont.
Gasoline engine, fuel injected, M-110 DOC 6 cyl, 2.8 liter, Automatic transmission, A/C, (143 with new compressor) Power windows, CD radio,(original radio included) power locks, power antenna, power sunroof all working well. Aftermarket cruise control not working ,

Cloth seats in good condition, Paint color is Smoke silver and in good shape. All instruments including the clock work well, Dash has a few cracks. No check engine lights, Matched set of tires, New muffler, new drive shaft flex disc. Fresh air filter and Mobile 1 oil and filter service.
This car is a well preserved W123 model and could be enjoyed by any MB enthusiast.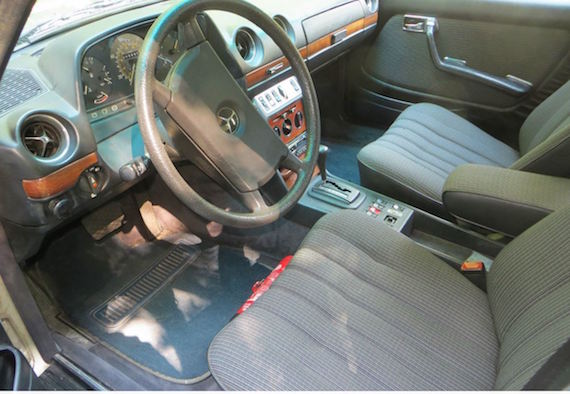 The 2.8 liter inline six in the Euro-spec 280E put out a very respectable 175 hp when new. That doesn't sound a lot today, but that was pretty astonishing for the time, and gives the car a significant power advantage over its diesel siblings. This particular example was imported to the US in 1986 and is now located in Vermont. It's finished in Smoke Silver, a very fitting color on these cars, and features a smart looking cloth interior that has stood the test of time very well.
Mileage is relatively low at 74k, and the only flaws mentioned are some dash cracks and faulty cruise control. A nice set of Euro-spec glass headlights would perfect the look of the car. Otherwise, this looks ready to drive and enjoy. With bidding starting at $4,999, I expect this will probably sell for somewhere under $8,000.
– Craig