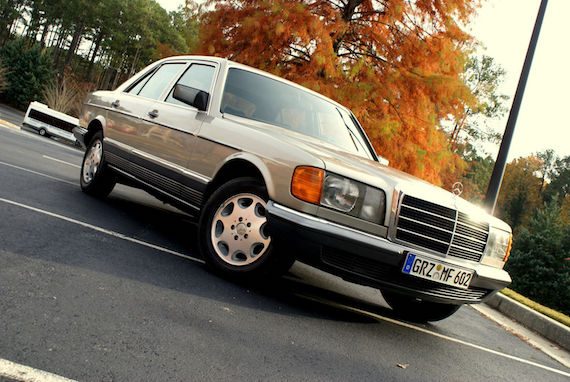 The other day, Carter wrote up a gray-market, Signal Red 280SE. The Euro options and unusual color made for an attractive proposition, but that particular car had some mechanical needs making it a light project. This car, on the other hand, appears to be in need of no such work. Available in Europe but not sold in the US, the 280SE paired the 2.8 liter, six cylinder M110 gasoline engine with the short wheelbase version of the W126 chassis. While that might seem a small motor for such a large car, it made about 185 hp in Euro guise, a perfectly adequate, though certainly not blistering, amount of power. Like the US-spec 300SE/SEL, it might need a bit of shove at the low end, but once up to highway speeds it should cruise around capably.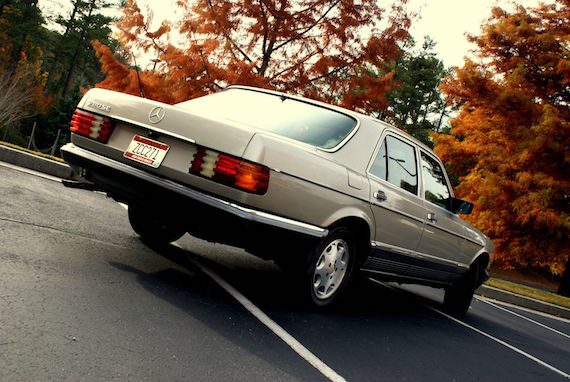 Year: 1985
Model: 280SE
Engine: 2.8 liter inline-6
Transmission: 4-speed automatic
Mileage: 132,000 mi
Price: No reserve auction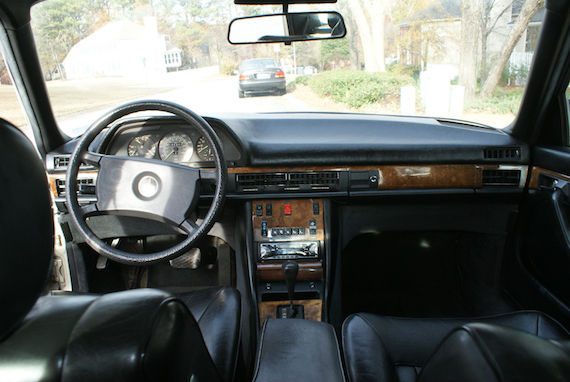 Mercedes 280se European version Classic

Vin# WDB1261260221A130123
Georgia clear title
No rust at all .Excellent driving conditions.
No leaks. No smoke. Well maintained.
4 Speed auto Transmission shifts very nice.
All the power options are working.
Air condition and the heater works. tires almost 60% thread.
If you are interested please contact at Tel: 404 358 1908

This particular car presents very nicely in Smoke Silver over a black leather interior (quite surprising: I was expecting velour). As a gray market car it benefits from flush, glass European headlights and slimmer bumpers, which both conspire to clean up the exterior look of the car. Sadly, there is no manual transmission, which would have made things even more interesting. Miles are very modest at 132k, indicating that this car has a long life ahead of it.
The dash looks nice and tidy and free of cracks, the wood trim appears glossy and the leather interior appears to be in remarkably clean shape. Outside, the standard Bundt wheels have been replaced by later, 8-hole alloys. I don't think they really suit the W126 all that well, but they are not terrible either.
There isn't much information in the listing and the angled photographs are not the most useful for inspecting the body, though the car does look very nice overall. Potential buyers would want to chase up maintenance records and perform a careful inspection, including checking the underside for corrosion. Since we don't see these cars for sale very often, it's hard to put a price on this one. I would expect it to pull somewhere in the $3-5k region.
– Craig