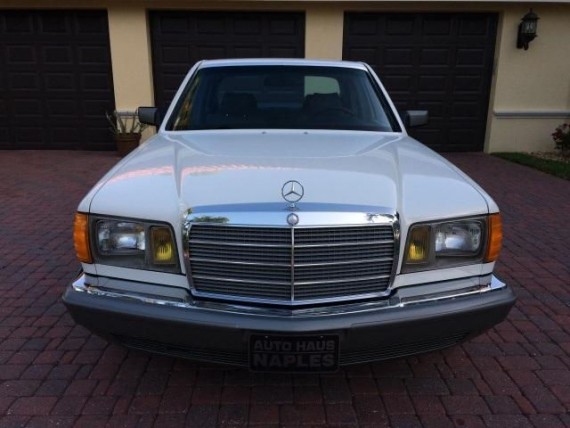 Having recently written up a number of performance oriented vehicles I thought it might be a good idea to switch it up and do something different. I've had my eye on this super cruiser down in Naples, FL for some time now and honestly I'm surprised that it hasn't sold already. The W126 is an absolutely timeless chassis, an 80s icon known around the world for its luxuriousness and durability. This example is finished in rare Glacier White paint over Dove Grey leather which cranks the Euro luxo-barge vibe up to 11. Personally I love it, more often than not you see these in black or grey, both of which are handsome but I much prefer this look.
This being an '85, it represents the end of the first cycle of the W126 run in the States. The 3.8L V8 isn't the most exciting power plant fitted to chassis, I'd have to give that honor to the M117 5.6L V8 found in the 560 SE that we didn't get. Still, it is a capable motor that was able to move the hefty 380 SE up to a comfortable cruising speed with ease and isn't that really the purpose of a car such as this? In a way I enjoy the fact that this was the only choice for U.S. buyers who wanted more performance than the 300 SD offered with its oil burning inline 5. Made things simple, you either got a diesel W126 because you truly didn't need the power or you got a gas W126 because you did. Sure a whole lot of people snapped up grey market W126 cars during the 80's and enthusiasts of my generation have benefited from the availability of federalized 500 SE and 560 SE models but clean ones are few and far between. So when you come across a clean example of a 380 SE like this one, it might be time to start arranging travel to Florida.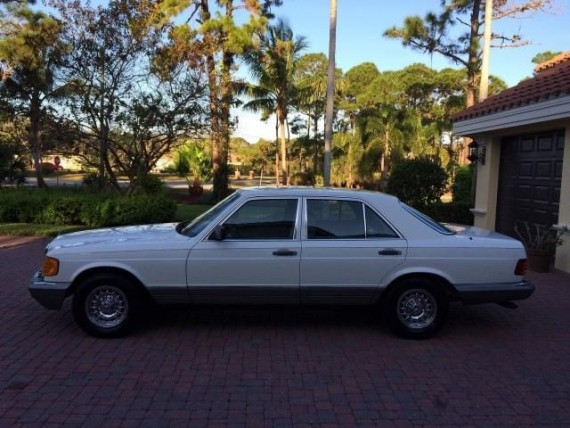 Year: 1985
Model: 380 SE
Engine: 3.8 liter V8
Transmission: 4-speed automatic
Mileage: 57,388 mi
Price: $9,900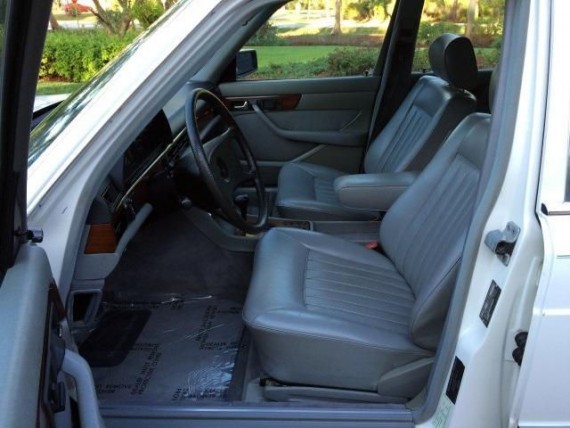 Offered for sale is this miraculous example of the legendary W126 chassis S-Class from Mercedes-Benz, a 1985 380SE in attractive Glacier White with Dove Gray leather interior. This stunning sedan has had only one owner since new, and has been pampered and garaged by a loving owner. With only 57K miles, this S-Class is in remarkable condition inside and out, cosmetically and mechanically – one of the finest examples I've seen in years. For sales information, please call us at 888-316-4750 or 888-316-4750. For a complete walk-around and test drive of this car, please see our video here: http://youtu.be/ydbM8h7ghPg Autohaus of Naples has great financing specials for qualified buyers with rates as low as 2.94% on very late model cars, with only mildly increasing rates on prior years. You can apply on-line, and will receive an answer by the next business day. We take trade-ins at fair market value and can help arrange shipping to anywhere in the world. All Autohaus of Naples vehicles are fully inspected at our workshop, and serviced as required prior to sale. They are professionally detailed, photographed, and offered for sale both on the Internet and locally at our convenient location on at Airport Pulling Road North, Naples FL 34104. Call us at 888-316-4750 or 888-316-4750 for more details or to schedule a test drive. We can promise your next car buying experience will be fair, pleasant, and satisfying. Call or stop by today!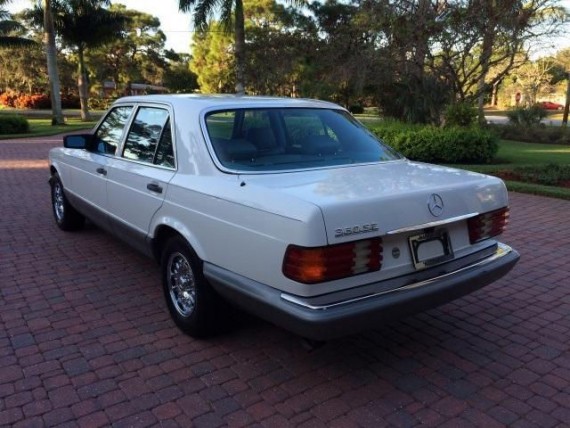 For those of us who want to roll in supreme style and comfort, these classic big body Benzes are a very attractive choice. I keep coming back to the idea of using one of these as my daily here in Los Angeles simply because they have so much street presence. A bright white 380 SE would make a great companion in the daily fight for position on the traffic clogged thoroughfares of the city and be equally as helpful on long distance drives. I like that the seller took the time to make a short video to point out many of the best features on the W126 and the things that make this example particularly good buy. The sheen of the wood on the center console. the way the Orange on gauge cluster still "pops", the grain of the leather on the steering wheel, all small details that look damn near new. The car even has the original Becker radio, something I know that will please many regular GCFSB readers, myself included. Between the classy color combo, excellent overall condition and very reasonable price, I'd say the only thing not to like here is the elevator music playing in the background of the video. I hope whoever picks this car up lives outside of Florida because the journey home would be a wonderful story.
Cheers,
-Andrew