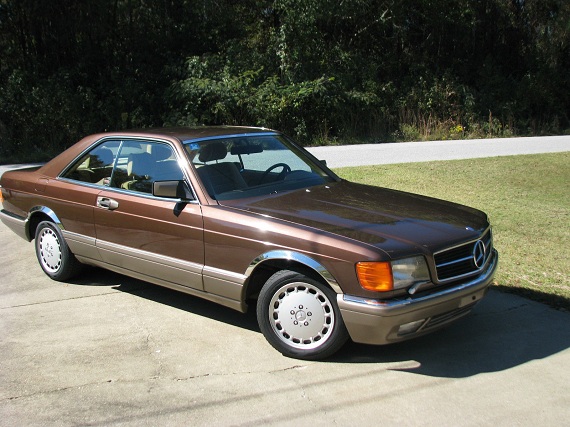 The W126 is still considered by many to be the pinnacle of Mercedes-Benz's combination of luxury, style, affordability and longevity, and it's no wonder why. It was a huge sales success when new and the stout over-engineered design means that today there are plenty that are still available in good shape. It's pretty amazing, actually – it's quite rare to see a good condition E23 or C2/3 Audi in good shape today, but it's almost rare to find SELs and SECs in poor shape. But at least on these shores, most of the later examples are the big-engine 5.6 V8 U.S. models – while there are some early 5.0 European market cars that were imported, it's rare to see the later cars on this shore. That's especially true of one of the lowest production number variants of the W126 – the 420SEC. With only around 3,600 total produced, they're a fairly rare sight anywhere: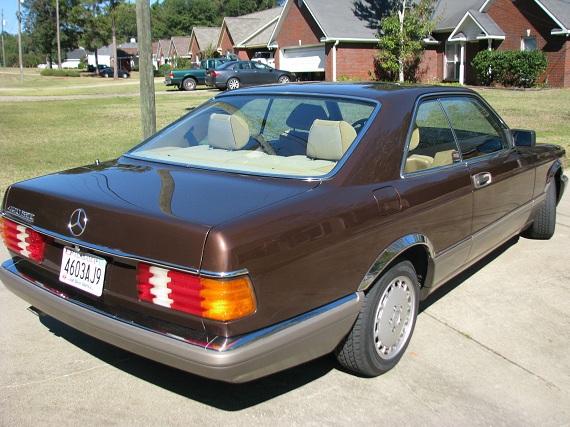 Year: 1985
Model: 420SEC
Engine: 4.2 liter V8
Transmission: 4-speed automatic
Mileage: 67,000 mi
Price: Reserve Auction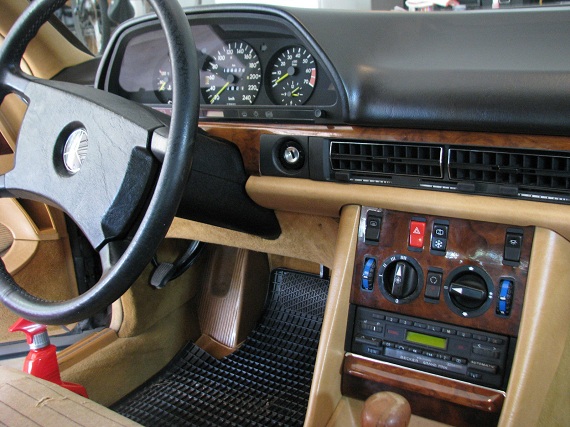 Bottom Line Up Front:
1985 Mercedes Benz 420 SEC
67,XXX miles
Garaged; no accidents; clean title in hand; new tires
ACTUAL VIN: WDB1260461A192662 (the VIN ebay shows is because they did not recognize the German VIN)
AC is ice cold
Car is located in Columbus GA/Phenix City AL area

If you are reading this ad then you are looking for a vehicle that will stand out in the sea of boring sedans and crossovers. You appreciate unique, cool, well taken care of vehicles.

Up for sale is my Mercedes Benz 420 SEC (W126 body style). This car was imported to the US from Germany in the 90's by the original owner. It has all the cool Euro trim, bumpers, and lights that people in the US envied. It has 109,000 km which is less than 68,000 miles. You can't find one of these cars in this good of condition or with such low mileage.

Additionally, this car is full of original history and parts. I have German service receipts, letters from MB, warranty information going all the way back to the 80's. I also have the service history since its been in the US. A full binder of history, all the service manuals, original German brochure, and more (all in quality document protectors). The car even has the original German first aid kit in the first aid storage compartment. How cool is that!!??

The car runs incredibly. It's quick and the V8's rumble is a car enthusiast's lullaby. I am passionate about detailing cars and you can see how shiny the paint is. There are a couple minor chips as would be expected, but overall the finish is gorgeous. The paint is a metallic brown with gold speckles. I ensure that it retains its mirror finish by using quality products and not skipping steps.

Needs: nothing. Ready to go. This isn't one of those "well half the engine is missing but you can fix it for $100 at your local auto shop." Only issue is ABS light is on after replacing brakes with more modern rotors and pads. Brakes work fine, but when you reset the light it will just come back on. There is a small tear (see pictures) in the drivers seat, but it has a patch underneath it so that it won't spread. PPI's are welcomed, just let me know.

420 = 4.2 L V8 Engine
SEC = S class, E is gasoline, and C is coupe

Take a look at the pictures and come see it in person. It's a gorgeous car and I have really enjoyed owning it. I am just car A.D.D. There are so many out there I need to drive and my wife won't let me have more than 2 cars (the MB's garage mate pictured is not for sale). Trust me, I tried this weekend to add another horse to the stable. Feel free to send me any questions. I have shipped cars all over the country and can facilitate shipping at buyer's expense.

Thanks for looking!

Jeremy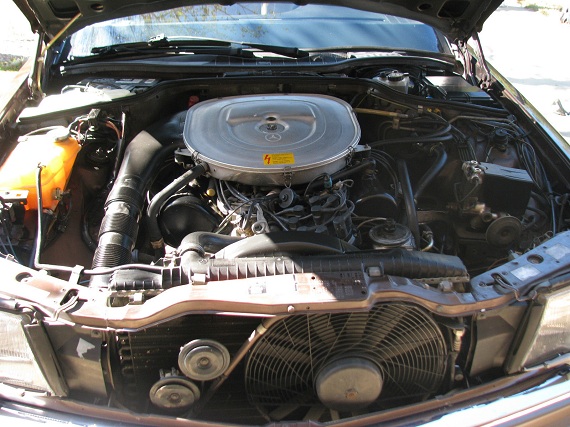 The condition overall on this car is certainly impressive – miles are low, it's a desirable European model and it's got rare features to see over here like the cloth interior. On top of the rarity and lower miles, the owner is obviously an enthusiast and has detailed not only the physical condition, but documented the mechanical condition of the car. Couple that with the great classic look of the W126 pillarless coupe and build quality, and this is a pretty highly desirable package to me. The only downsides I see are a few flaws to the cloth interior and those unfortunate chrome skins on the flares. Some would hold out for the larger 5.6 engine, but I think this would do just fine, thank you very much!
-Carter