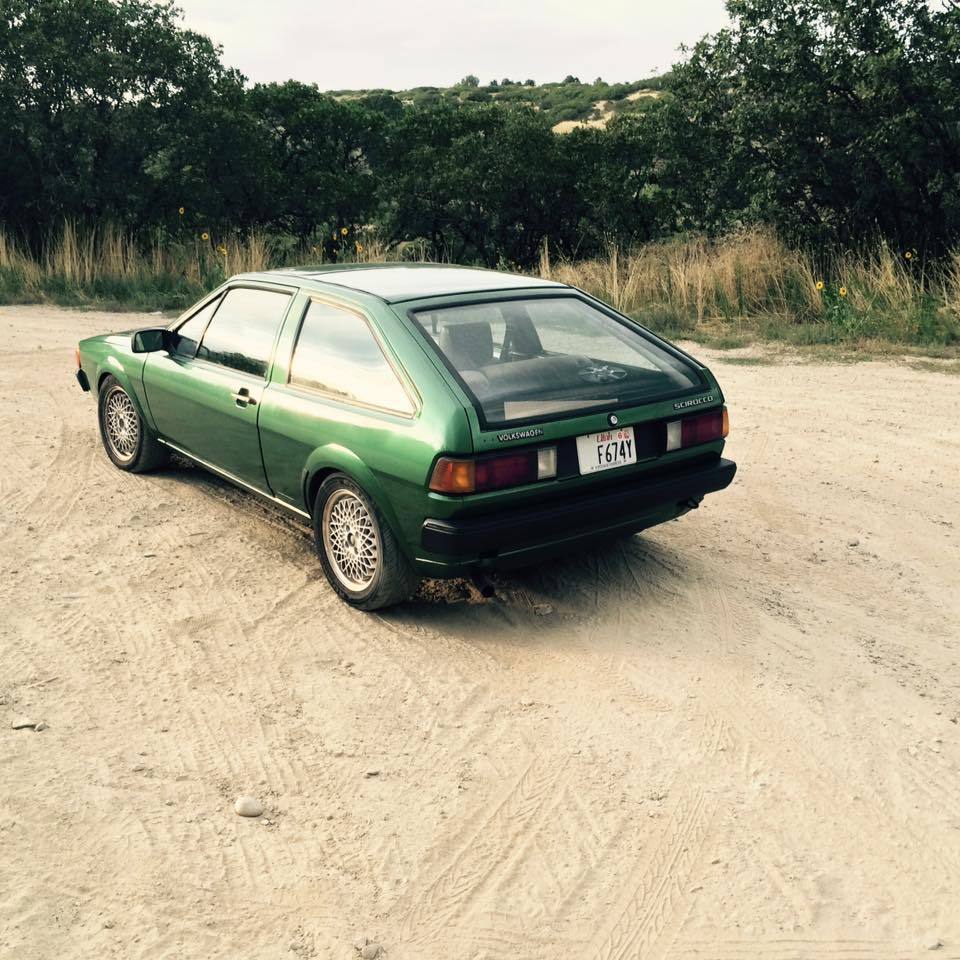 Like the Rabbit Pickup from a few days ago, today's Scirocco won't win you a trophy in preservation-class at your local Euro show. But will it draw attention? Absolutely. The Scirocco 2 may not have been the landmark design the original Giugiaro-designed first generation was, nor was it as pretty, arguably. It was interesting that Volkswagen chose to farm the design to Karmann rather than pay for Italdesign's follow up, because that resulted in the Scirocco's competition. The Isuzu Piazza (Impulse) took the Italian's lines to a new level with cleaner execution, cool wheels that looked ready for a auto show, plus you got the automotive equivalent of Thor's hammer to impress your friends with trim levels like the "Turbo RS" and "Handling by Lotus". Show up at a party in a Impulse Turbo while one of your friends drove a Scirocco, and you'd go home with the girl and Simple Minds playing in the background.
Okay, maybe it wasn't that easy. And honestly even if the Scirocco was a little underpowered and had clunky bumpers and poor headlight execution here, it still was a compelling choice. This car fixes some of the second generation's problems, too – Euro bumpers and headlights slim it down, the removal of the rear spoiler tidies up the design a surprising amount, and under the hood lies more motivation in a trusty ABA 2.0: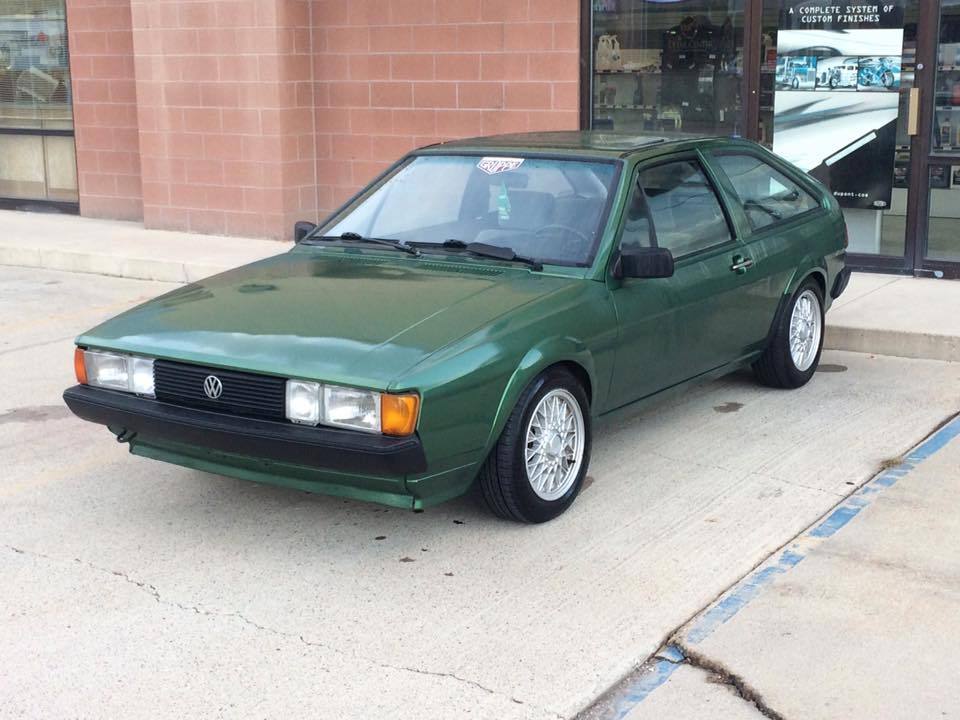 Year: 1985
Model: Scirocco
Engine: 2.0 liter inline-4
Transmission: 5-speed manual
Mileage: ~240,000 mi
Price: $3,000 Buy It Now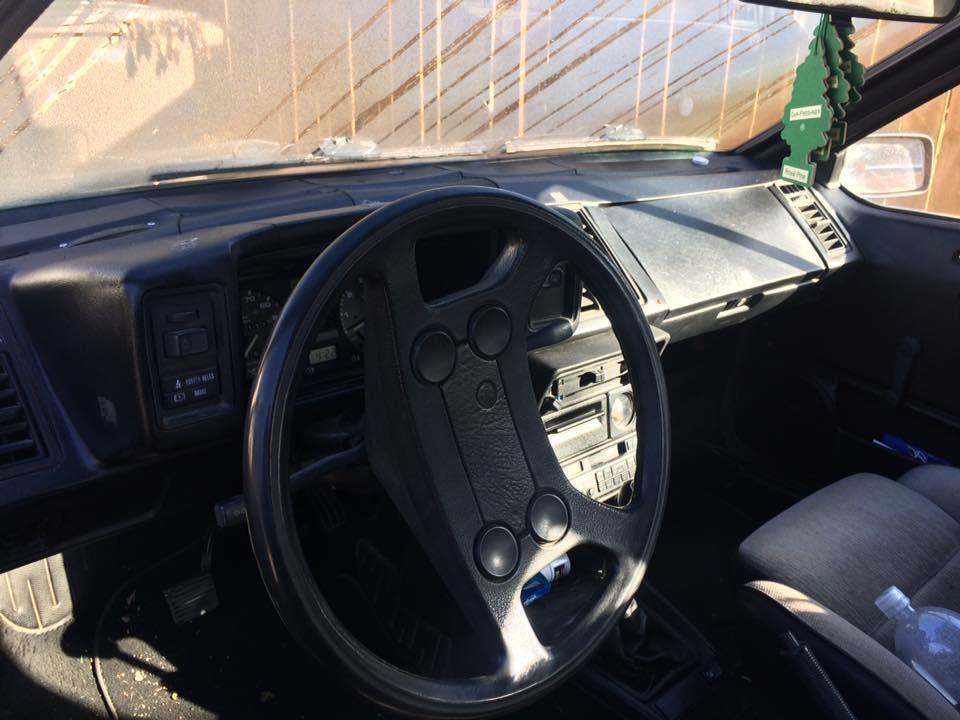 So after about 4 years Im looking to move on to other things.

This S2 was a driver for me and has always been a riot to drive.

Its a 31 year old car so it has its issues but it has had alot done as well.

Exterior:
Decent Cedar Green Metallic paint job (which was a 82 only color for the S2, but a beautiful one.)
Newer Aftermarket Windshield
*rare* OEM Wiperless Glass *rare*
Shaved trunklid
Euro Bumpers
Euro Headlight Setup

Interior:
Pretty Stock but the previous owner made a custy rear parcel shelf to be able to better accommodate 6×9's
and the front door car he had retro fitted 6″ speaker both very high quality Polk Sets but nonetheless.
Heidelberg Radio
Leather shift knob and leather boot
Odometer Does work (240,xxx on chassis)

Suspension/Wheels:
Raceland Ultimos (These Ultimos were the first built for a A1 chassis, the guy I bought them from was the test car for Raceland)
BBS RZ's w/ new tires
(still have Riken's in Picture but would be a higher cost)

Mechanical:
OBD2 ABA swap from a 98 Golf (freshly rebuilt, only about 2000 Miles on it and runs great)
Early Dual spring ABA head.
ARP Head Studs
BFI STG1 Chip
Newer Clutch
Old Crusty Techtonics Tuning Exhaust.
Just did shifter linkages

Cons:
Paint job: is debatable but Id probably give it a 5 or 6 out of 10
Dry Spray was the issue, doors and lower fenders are the most noticeable
Re-clearing would do wonders for this car
There are a handful of imperfections which I tried to capture in my pics.

Outer CV boot on driver side need to be done, as well as driver side front wheel bearing.

Exhaust has seen some ****, should be addressed eventually.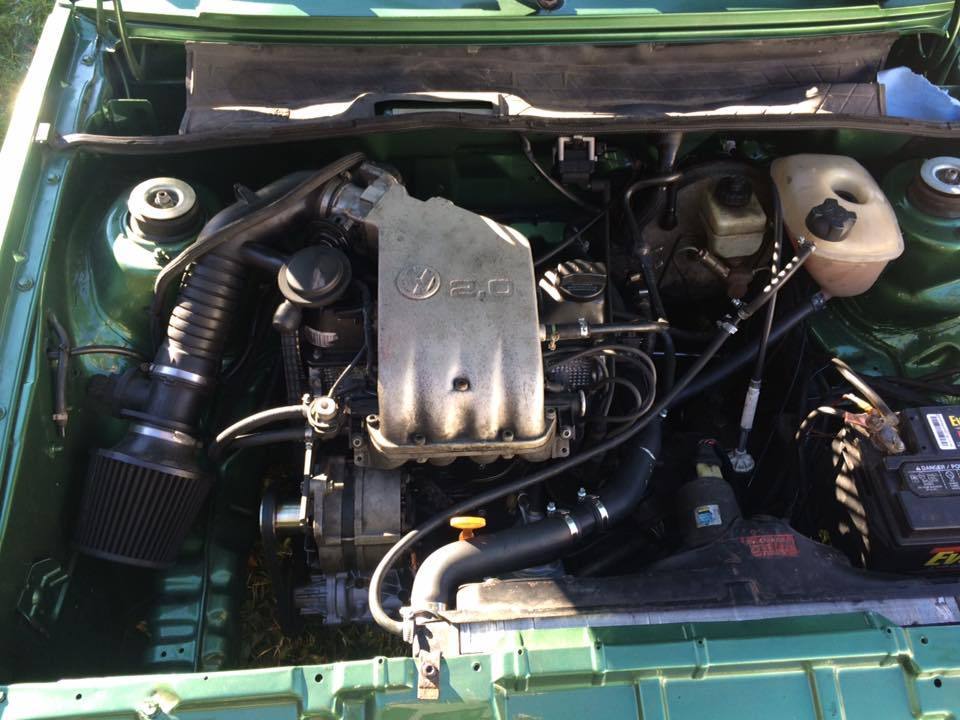 1982's Cedar Green Metallic was a great choice and though the paint isn't perfect, it's a nice 50/50 looker. The BBS RZ wheels compliment the design reasonably well, but in this case I think the Riken mesh wheels fit the look a bit better. Great looking are the Euro bumpers and headlights – a rare setup in the U.S., but to me they make the Scirocco 2 look as good as it can. I really was amazed at how much I liked losing the rear spoiler. On the Audi Coupe, it neuters the design but this car looks so clean and organic without it. We don't get many pictures of the inside, but the half-dozen air fresheners and cracked dash are probably an indication it needs help. Motivation is the tried-and-true ABA 2.0 8V. It's a nice power increase over stock while retaining the 4-cylinder character of the Scirocco, and I like that the builder didn't go the nose-heavy typical VR6 route.
Problems? Plenty. This is still a 32-year-old Volkswagen that's been modified, so don't expect Mercedes-Benz levels of build quality or dependability. But for $3,000, what more can you expect?
-Carter