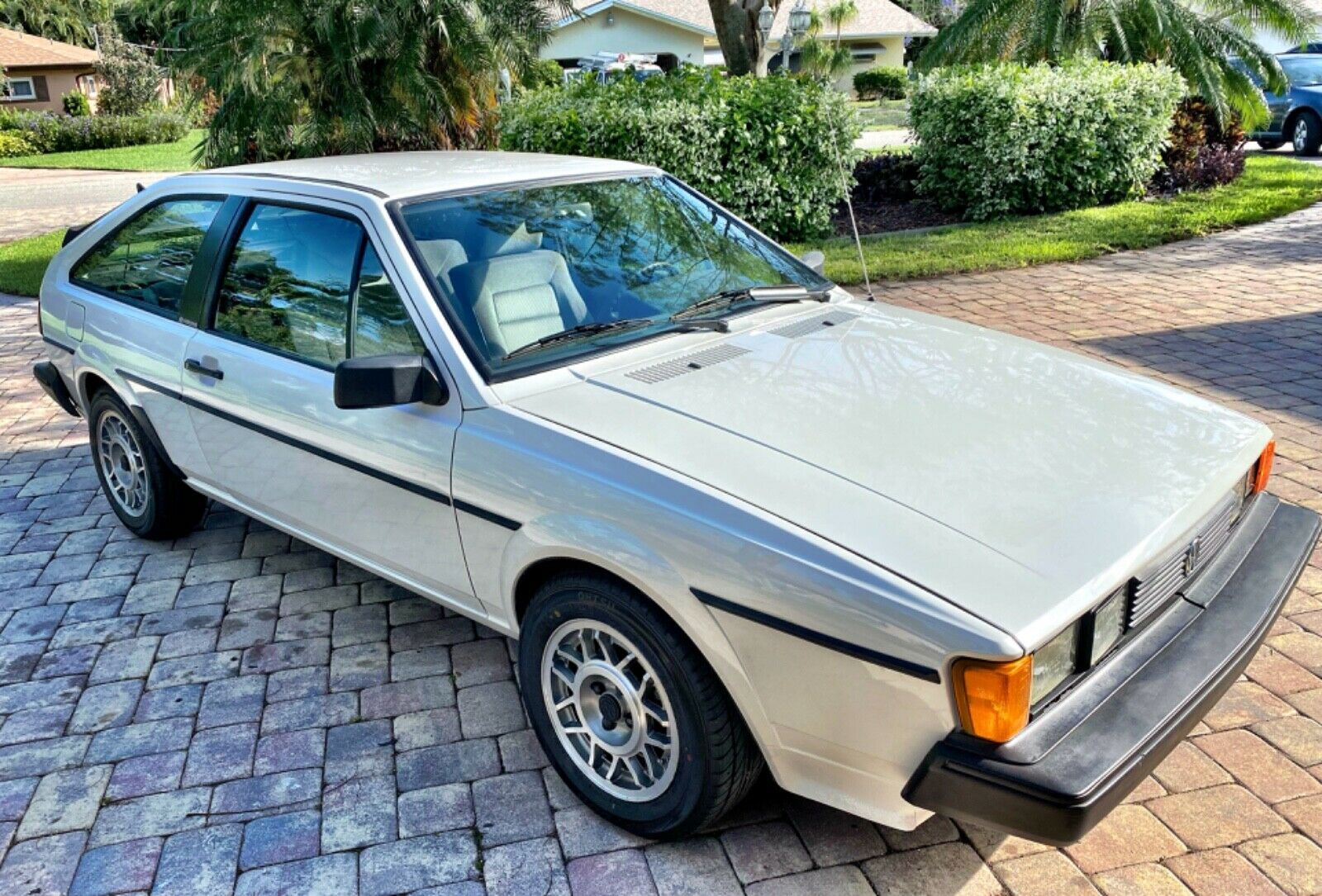 Early water-cooled Volkswagens are really beginning to stretch their legs in value. That's especially true for survivor cars; those untouched by the hand of times and hands of the traditional Volkswagen crew. It's unusual to see a Scirocco at all these days, but one in pristine condition? Yeah, play the lottery when that comes across your field of view. And because of rising values, you'll have to play the lotto. Case in point? How does $37,000 after fees sound for an '87 16V? So let's take a look at this ultra-clean '85 to see where the value lies.
Year: 1985
Model: Scirocco
VIN: WVWCA0532FK019045
Engine: 1.8 liter inline-4
Transmission: 5-speed manual
Mileage: 127,350 mi
Location: Fort Meyers, Florida
Price: $17,900 Buy It Now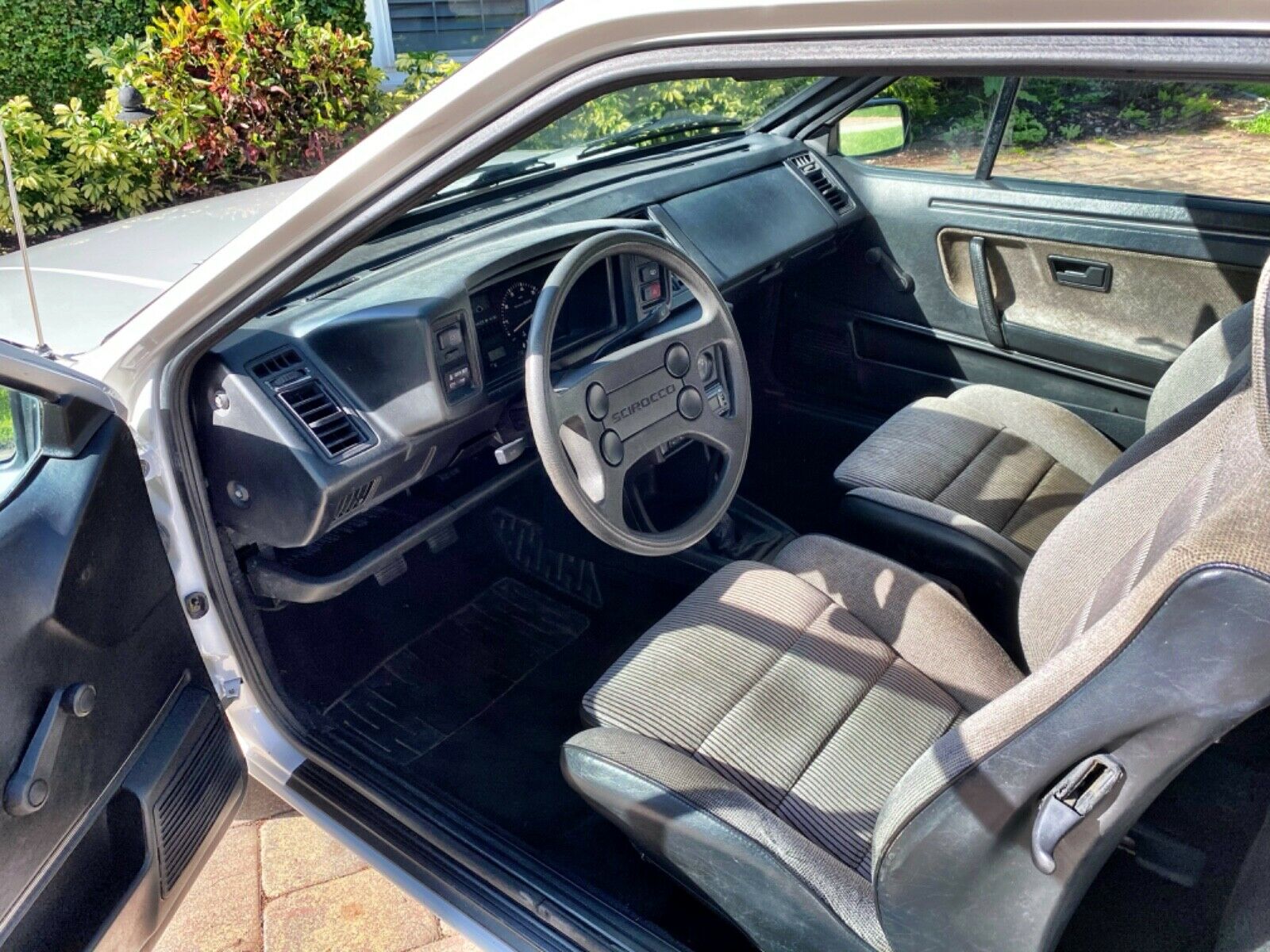 Selling this super clean 1985 Volkswagen Scirocco. This is a 'windows out' repaint in it's original Arctic White. It's a clean CARFAX Florida car with 127,400 miles and comes with original manual and window sticker. The snowflake wheels are in good to excellent condition with some minor imperfections and have brand new tires mounted on them. Much of the exterior rubber has been replaced. The interior is in very good condition. The original dash was replaced with one that is crack-free – a common defect with the Scirocco. The steering wheel was replaced with a near perfect one. The factory sport seats are free of wear with one small repaired rip and the worn bolster foam was replaced. The headliner is perfect as is the rear seat. The rear parcel shelf was replaced due to warpage. Custom black with grey edging floor mats were installed. The factory stereo was updated and four new speakers were installed. Mechanically the car starts, runs, shifts and drives like new. Everything works as it should including all lights and gauges. The shift bushings were replaced and shifter adjusted. Both axles are new as are the front brake pads. The injection system was cleaned and control pressures adjusted. New plugs and wires were installed and the timing set. Oil and filter were changed. The a/c system was converted to R134 and is blowing cold. Overall, this is an excellent example of an 8-valve Scirocco that is sure to get attention wherever you go.

Like all the cars I sell, I try to accurately represent them to avoid wasting anyone's time – check out my Ebay seller Feedback. `I've personally owned and restored 9 '83-'84 GTI's and this is the first Scirocco I've worked on, but the platform is basically the same. You can find out more about me at volkswagengarage and you can contact me with any additional questions at 239-292-2370, my name is Mark

Here are several recent testimonials:

Gary M.

"I just purchased a 1983 VW Rabbit GTI from Mark and felt he was extremely informative and represented the car honestly. The purchase price was fair and he's willing to work with you as long as he knows the car is going to a good home. Mark knows more about classic VW's than most. Very helpful before, and after the purchase. I feel like I've gotten a great deal and made a new friend and the same time….you will as well. Thanks Mark!"

Eric B.

"I love the GTI I bought from Mark. The car was in fantastic condition and drives just as good as it did in 1984 – I'm amazed at how quickly it starts every time I turn the key. This was my first time buying a car sight-unseen (I live in California) but his communication was such that I never had any worries about trust at all. He's also been great about answering any questions I have and I know I can count on his help down the road."

Mark C.

"I couldn't be happier with the GTI. I have no reservations or regrets after purchase which is a surprise to most people. There's plenty of horror stories out there about people buying cars on eBay or other websites that don't see the car prior to purchase. Mark is different. I feel He's an honest guy and he went out of his way to help me with making it easy."

Erik W.

"I purchased a 1989 Cabriolet from Mark for my wife, and we couldn't be happier with our decision. Mark makes the used car buying experience very easy. He is only a phone call or text away if you have any questions about the vehicle or the process of purchasing a vehicle. It's tough buying a car online, sight unseen, but Mark answered every single question I had honestly. It's good to know how much pride he takes in working on these vehicles and that there are still trustworthy people to buy used cars from. Thanks Mark".

Parker K.

"Buying from Mark was the smartest decision I've ever made when it comes to cars. Mark stands out from others due to his quick responses, readiness to help, and knowledge about the cars he works on. The car arrived and was even nicer than I expected! He's very passionate about these cars, and he's a wealth of knowledge. I would highly recommend him!"

Kevin F.

"I have been restoring old Volkswagens to original condition as a hobby for over forty years and have bought cars from many people. I take pride in making sure the cars are right when I am finished with them. I wanted to buy a water cooled Volkswagen that I could just drive and enjoy. The 1993 Volkswagen Cabriolet that I bought from Mark is a wonderful car and it is exactly what he described to me. I have to say that after all these years he is on my gold list of respectable people. These days when so many people are scamming others it is nice to know one who can be trusted and is very honest. Mark made my purchase a pleasure and for the first time I was able to buy a car without any worries!"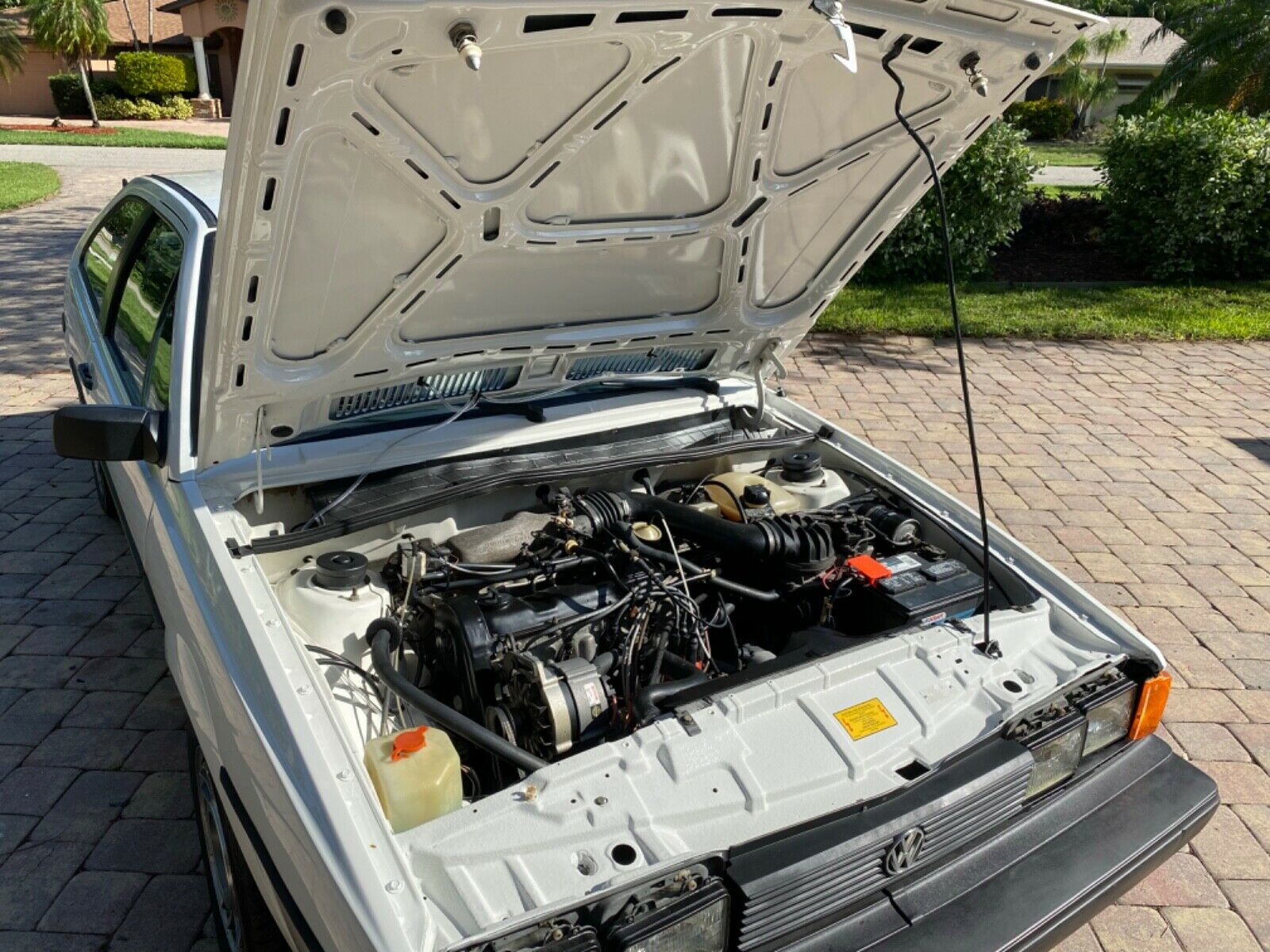 I'm not going to bother going down the 'remember when' path with pricing on these cars, because the reality is that there are enough people with nostalgia and liquid assets to price these cars at really high levels right now, today. VWs have been consistently hitting very high numbers on BaT over the past few months, and this one looks to be the equal of most high-achieving numbers. Outside of the color name, which the seller says is Arctic but I believe should be Alpine White (L90E), it all looks great. The secondary questions are 1) is it as desirable and 2) what else could you buy?
To answer the first, I think the response is 'no'. 16Vs and all-original survivor GTIs are what are really bringing the strong money. That said, this one is priced at only 50% of the recent high-level sales of VWs on BaT. So judged in that light, and given the condition and presentation, the pricing isn't all that bad comparatively. The second question gets more tricky. What else could you have? A lot, as it turns out, but you already knew that. Would I rather have a 944 Turbo, or a Audi Coupe GT, or a E36/E36 M3, or R129 500SL, or a Supra Turbo, or….well, you get the point. Sciroccos are really neat cars in the VW world and certainly today are very rare to see. I personally wouldn't pay top dollar for one, but I can understand the rarity of seeing something like this today – and in the current collector car climate, rarity empties bank accounts.
-Carter