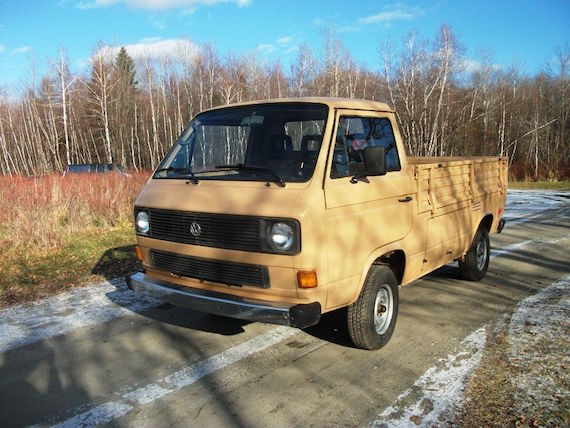 Here we have a single cab Transporter that looks to be in great condition but is lacking some info after spending 15 years sleeping in a shop. The braking system is new and the cooling system has been gone over, which address two of the big worries when a car sits. The interior has a few worn out spots but the exterior looks very straight. Mellow beige and unpainted steelies help this SinKa look ready to get to work for decades to come.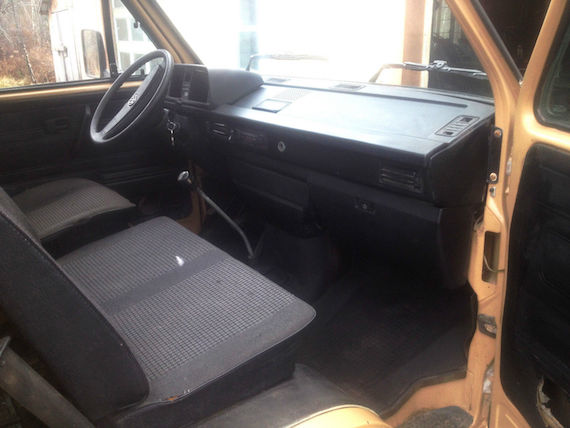 Year: 1985
Model: T3 Transporter
Engine: 2.1 liter flat-4
Transmission: 4-speed manual
Mileage: Unknown
Price: Reserve auction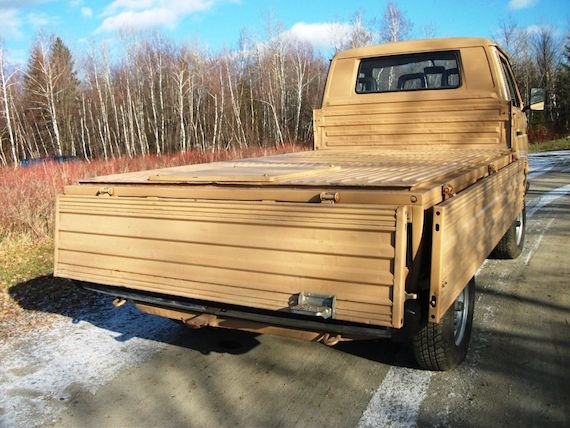 THIS RARE VEHICLE HAD BEEN SITTING 15 YEARS IN A SHOP WHEN WE BOUGHT IT. IT IS A NORTH AMERICAN EDITION (CANADIAN) IT FEATURES THE 2.1 WATERBOXER ENGINE. WE HAVE PERFORMED A LIGHT RESTORATION ON IT ALL THE BRAKING SYSTEM IS NEW AS WELL AS HYDRAULIC CLUTCH, AND RADIATOR THE REST OF THE COOLING AND FUEL HOSES WERE INSPECTED AND CHANGED IF NEEDED. OIL AND FILTERS ARE NEW. FOR US BUYERS WE WILL EXPORT THIS VEHICLE TO NEARBY VERMONT FOR FREE (EXCEPT FOR THE IMPORT FEES OF 2.5% OF THE VALUE) SHIPPING CAN BE CALCULATED FROM ZIP CODE 05830.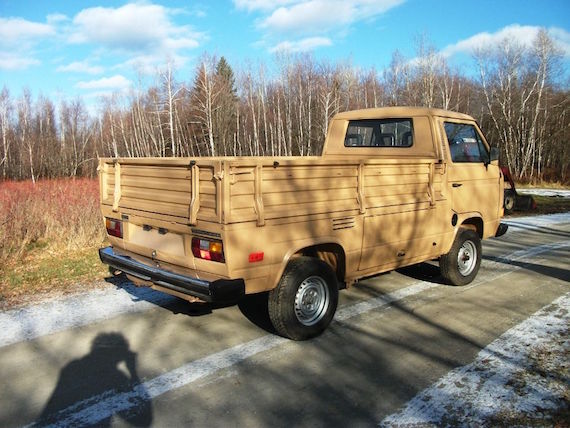 The seller conveniently avoids the question of mileage asked on the listing, the answer to which would make a significant difference on the pricing. With 15 years of hanging out in a shop, I assume it hasn't covered too much ground, but some more direct contact with the seller is necessary before buying. If it really is more of a barn find and has very low miles, it could eclipse $10k like the DoKas we've seen from the New Jersey importer. With any considerable mileage this Canadian should stay well under that and be valued as cool, basic, and utilitarian German truck it is.
-NR