Warning!
This post is in our archives. Links in this post have been updated to point to similar cars available to bid on eBay.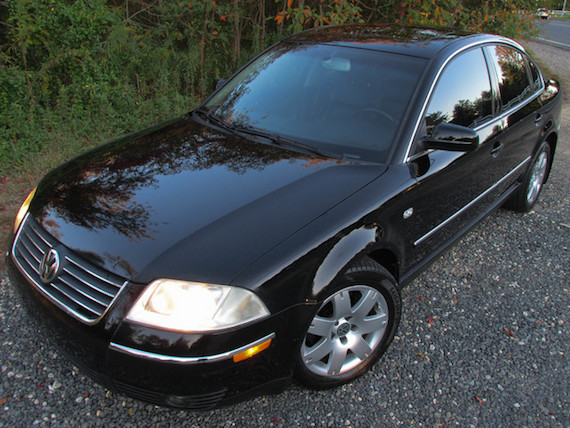 As I prepare my departure from the Washington, DC region next year, one skill at which I've become quite adroit during my stay is the ability to know my audience. Sometimes it's best not to interject personal opinion around here unless you want to start a war. But you know what? Given it's the holiday season, I felt like I needed to spread some cheer. Or, in this case, grief. And it's directed squarely at Volkswagen and their discriminatory and downright disappointing product decisions which they have taken in the US market. I've got a short list of grievances to air, so let's run down the list:
1. Please don't create a whole subset of models specific to the US market. Sure, tastes differ across the globe, but individuality is king. Not only that, "global" models will save development costs.
2. Tell the product planners over at Audi that we need less SUVs, more Avants and a halt to the removal of manual gearbox options year on year. You might not have noticed, but we witnessed another three-pedal death with the redesigned 2016 Audi TT.
3. Audi needs to rethink their move in not bringing the A3/S3 Sportback stateside. While not as hideous as the Mercedes-Benz CLA, not everyone wants to do yoga moves to get in the back seat of a small sedan like the A3 and S3 or lose the convenience that comes with the larger load bay of a hatchback.
4. The Volkswagen Routan. If the person who gave this model the green light is still employed with Volkswagen, they should stand trial for a crime against humanity. Is it any wonder this badge engineered turd only lasted five years? Bring the Transporter/Eurovan back, please. Those who enjoy the great outdoors will thank you.
5. US Scirocco sales should commence. Immediately. Your argument that the Scirocco would cannibalize GTi sales is invalid, Volkswagen.
6. Let's talk about the 500 pound elephant in the room that is the Volkswagen Passat. The car which led the VW renaissance in the US almost 20 years ago is now nothing more than a German Ford Taurus. At least there was a diesel option with a 6-speed manual before the emissions fiasco this year, but now the oil burner has been removed from the lineup. Additionally, not everyone who opts for a new Passat with a manual gearbox wants the bare bones trim level. Let those who enjoy the manual gearbox choose all the options they want, please. If there's a silver lining in all of this, it is that we can still buy the attractive Passat CC (but I'm guessing not for long).
7. Will we ever see the Volkswagen Polo in the US? The Polo GTi would be a worthy competitor to the current MINI Cooper S, which has gotten hideously large. Also, how about the Passat Alltrack for kicks? This would give the Subaru Outback a run for its money and you would certainly grab the interest of the VW faithful still running the few Quantum Syncro Wagons left.
I'm sure there are other complaints which I might have failed to address. To be fair, it's not entirely Volkswagen's fault, as the rules and regulations to sell a car in the US would make dictators of a one party state cringe. Needless to say, the old adage holds true here: freedom defined is freedom denied. One thing is certain, though. I almost feel as if the diesel emissions scandal that shook VW to the core in September is, in a sense, a bit of karma for a car company which strayed too far its roots and lost some of its most loyal customers in the process.
Now that I've gotten that off my chest, let's dial back a few years when you could still get a well equipped Passat with a manual gearbox. This 2003 Passat GLX V6 hasn't even cracked 60,000 miles yet but harkens back to a time when the Passat was the darling of the mid-sized segment. This was the car that brought Audi levels of luxury to the masses.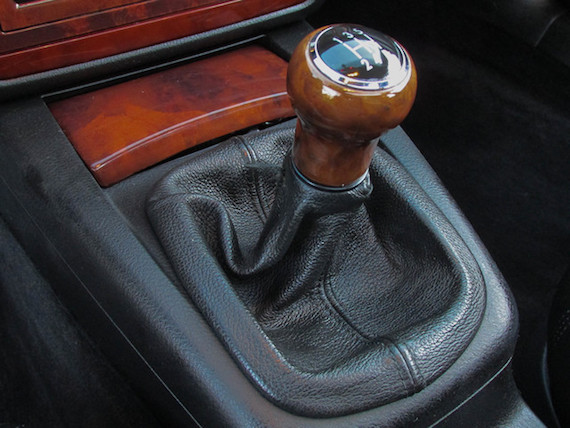 Year: 2003
Model: Passat GLX V6
Engine: 2.8 liter V6
Transmission: 5-speed manual
Mileage: 52,194 mi
Price: $6,480 Buy It Now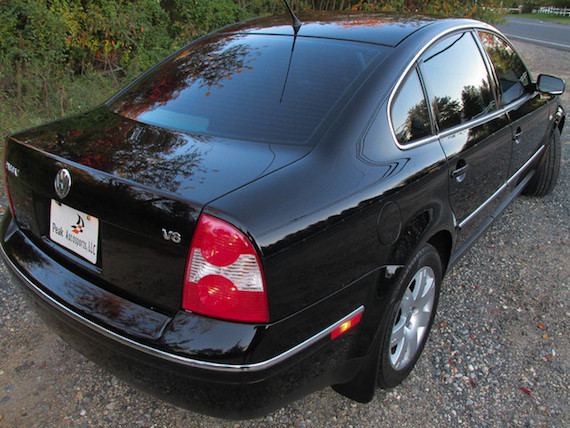 2003 Volkswagen Passat GLX V6

Super Low 52K Miles

1-Owner / No Accidents Reported

Very Rare Manual Transmission

Beautiful Condition Inside and Out

Call or Text Matt: 848-333-7941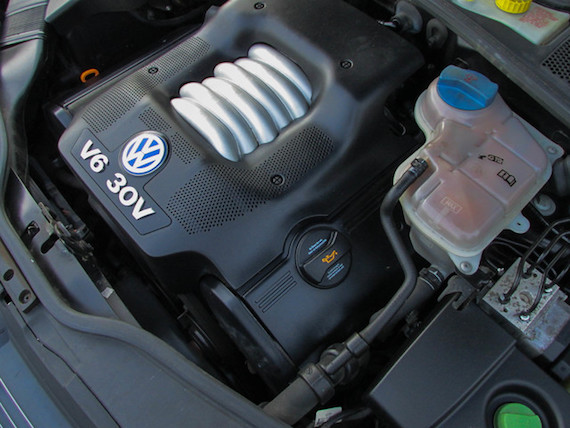 Many of the B5.5s we've featured of late have been the top of the range W8 variant. The eight cylinder Passat never racked up huge sales and their reputation for reliability issues have kept the tire kickers at bay. This V6 variant with its manual gearbox is certainly one of the more reliable drivetrains of the lot. My mother ran a 1999 Passat GLS V6 with a 5-speed manual for a few years and it was a solid performer, traded in only because of the desire to move a bit upmarket and gain an automatic gearbox with a 2000 Mercedes-Benz C280. The price here is a little steep for a 13 year old Passat, considering you could get an A4 of similar vintage for similar money. But good examples of these Passats are not easy to come by these days. If its a family sedan with a more involving driving experience you seek, this Passat would be a good place to start.
-Paul