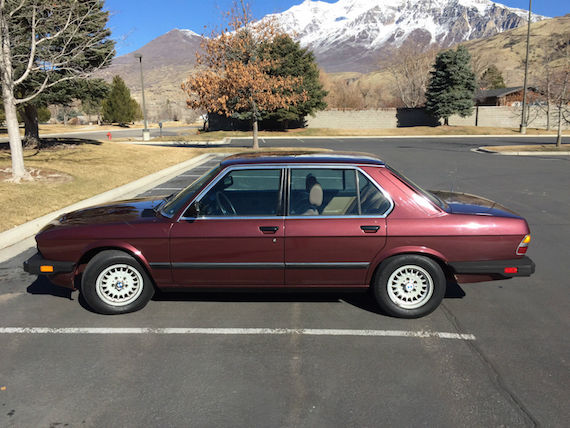 The '80s "eta" engine from BMW eschew top-end screaming power for low-end torque and efficiency and make for great commuters. Today's 528e is a gem, having covered less than 40,000 miles and looking outstanding in Burgundy over the like-new Natur comfort interior. It needs a few points of attention to be perfect, but I'm not sure perfection is the way to go with this car. As the number of clean E28s still alive dwindles, this is a great candidate to be a fun and reliable DD that stands out from the rest of the bubbles rolling down the highways.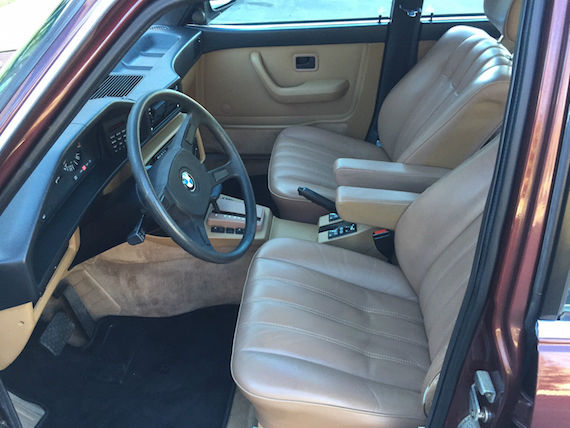 Year: 1986
Model: 528e
Engine: 2.7 liter inline-6
Transmission: 4-speed automatic
Mileage: 37,500 mi
Price: $9,900 Buy It Now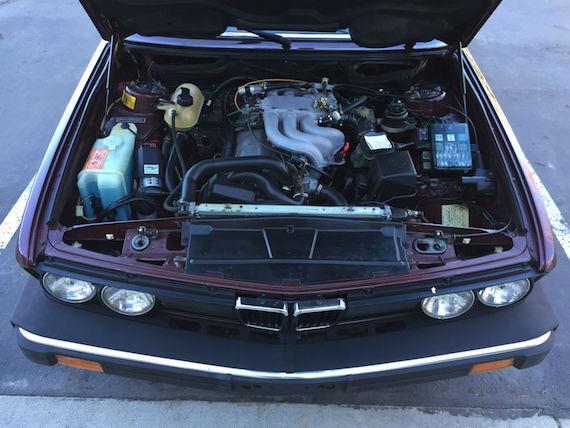 I purchased this car from the original owner. It has 37K original miles verified by Carfax. The sedan is extremely clean. It doesn't burn or leak any fluid. The leather is in perfect condition. There are a couple of things that needs to be fixed on this car:

1) Part of the display works intermittently. So the tachometer, fuel gauge, and temperature gauge need to be fixed.
2) It has a radio but needs to be replaced.
3) The AC needs to be charged
4) The dash has cracks in it as you would expect for this year

– Brand New Floor mattes
– The front and back bumper have been "lipo-ed"
– New windshield whippers
– No rust

Other than that it runs perfect! The engine is extremely clean, The paint is in great condition.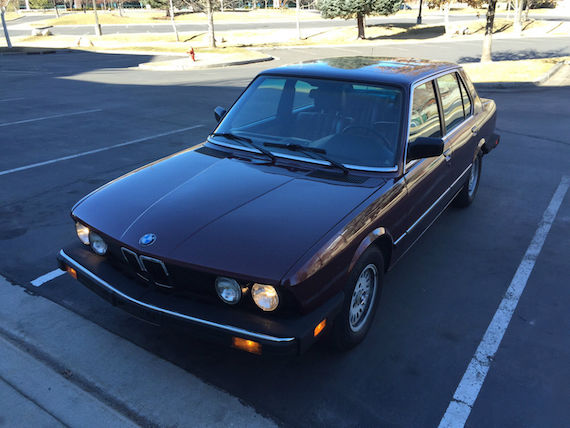 "AC needs to be charged" is too easy of a cliché, but combined with the dash cracks and tired radio and displays it's a pretty standard list of old-Bimmer needs. After just 37k miles, they're likely just casualties of age and shouldn't be too hard to locate on MyE28.com or your local junkyard. I like the reduced bumper size, "lipoing" providing a nice middle ground between tiny Euro bumpers and the US "diving boards." It's not going to be as exciting as an M5 or even a 535is, but it's a fantastic 80s BMW that has a lot of years ahead of it. If the seller can accept an offer closer to $8-9k, this is a well-bought E28.
-NR