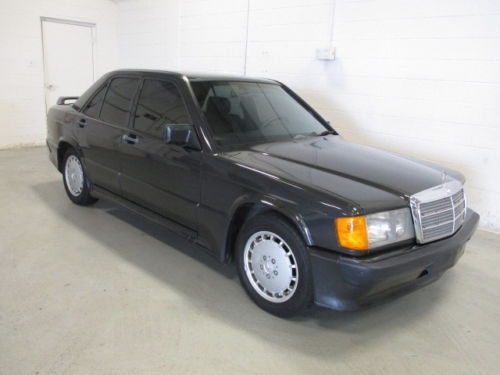 Here it is folks, your chance to put your money where your mouth is and drive the underdog of the 1980s. The Mercedes-Benz 190E 2.3-16 is the sleepiest of modern classic sleepers. While E30 BMW M3s are a dime a dozen for those that can afford them, the 190E 2.3-16 remains a rare sight. That means subdued W201 styling all the way round. To say that this car is capable of flying under the radar is a massive understatement. It was only available in Pearl Black or Smoke silver, the latter being the more attention grabbing of the two. Overall this looks like an enticing package, the question is, what will it cost you to enjoy it? Hagerty puts the value of a tier two car at $20,700 and a tier three car at $13,400. That's a whole lot of ground to cover in between, and in that range is where I would expect the reserve of this car to fall. With two days left on the auction bidding currently sits at $7,200 which doesn't even meet tier 4 market value, so barring a last minute flury bidding or removal of the reserve, I think we'll be seeing this one back on the block soon.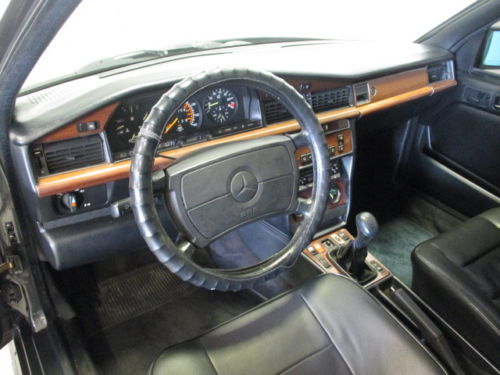 Year: 1986
Model:Â 190E 2.3-16
Engine: 2.3 liter inline-4
Transmission: 5-speed manual
Mileage: 145,706Â mi
Price: No reserve auction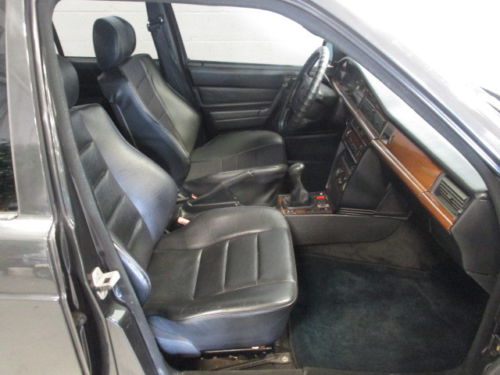 1986 Mercedes 190E 2.3L 16V Only available in 1986 and 1987. Less than 2000 in U.S. Michelin tires less than 1000 miles of wear. Getrag 5-Speed Manual. Black with black interior. Very rare car that runs and drives excellent. Car is in good condition, driver quality. Have receipts for all work done, owner is 68 years old.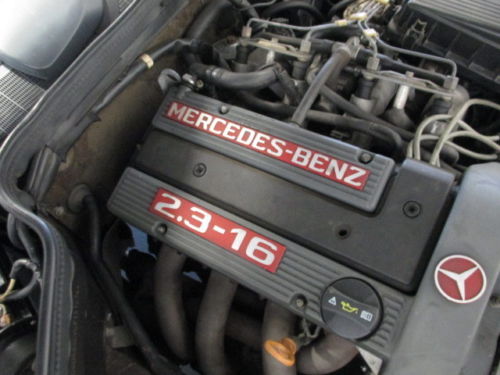 What always pulls me in with these 2.3-16 cars, aside from the performance, is the interior. Those deeply bolstered Recaros look absolutely perfect and are insanely comfortable. I've always loved the 3 side by side gauges in the center stack as well, the seller doesn't mention if they're functional so I'd be sure to inquire about that. In fact the seller doesn't have a whole lot to say about the car and while I'd normally say that's a bad sign, it doesn't bother me here. The most important information you could have is all there and the last sentence from the description bodes very well for the car. "Have receipts for all work done, owner is 68 years old." Whether or not that party is the original owner is not disclosed, but if that's the case then I think this is quite a compelling example of a unique car. If you're even remotely close to the seller's location in Lafayette, Indiana, I think it is your duty as a GCFSB reader to go check this thing out. I for one would love to know if it is as legit as it appears to be.
-Andrew