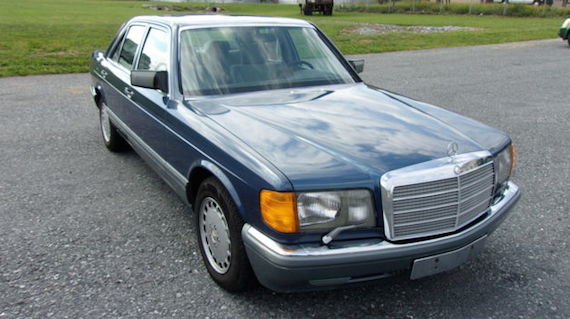 It's a testament to their design and engineering that you still see plenty of vintage Mercedes-Benzes on the road today, being used as any normal newer machine would. These cars were ahead of their time in performance and safety with style that has aged gracefully on many models. One of my favorite periods for the classics in the late 1980s, when cars like this 300SE were occupying space on the showroom floor amongst the R107 SLs and newly introduced 190 series sedans. This particular 300SE is a Euro spec model, with slimmer bumpers and flush headlamps that accentuate this car's styling that blends modern and classic elements.
Year: 1986
Model: 300SE
Engine: 3.0 liter inline-6
Transmission: 4-speed automatic
Mileage: 49,475 mi
Price: $6,500 Buy It Now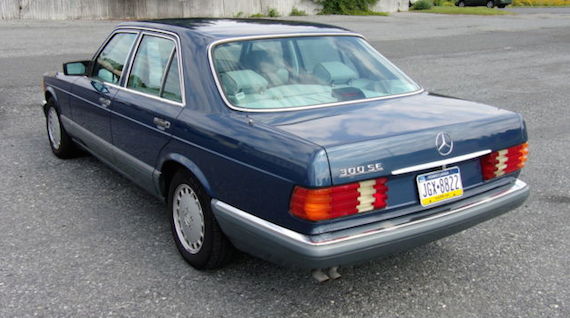 We sell Classic Mercedes-Benz Parts and Cars. This 300SE is owned by a local gentleman and we are advertising it on his behalf. This generation of S-Class Mercedes-Benz was offered for many years in many different configurations all over the world. This particular car was first sold in Europe and has some unique options that we do not typically see here.

Shorter front and rear bumpers
Full face glass lens H4 halogen headlights with height control
Cloth interior with heated seats and power lumbar support
Dual Zone Climate Control
Fire Extinguisher

Exterior is in terrific condition with no rust. There are some minor dings and blemishes consistent with a car of this age. Mechanically the car drives great with tight suspension, brakes, and steering. Engine has plenty of power with no hesitation and the six cylinder offers great fuel economy compared to a 420 or 560 powered S-Class. Radio, climate control, power windows, and sunroof work. I have thoroughly looked over the car and taken it on an extensive test drive. The only issue I noticed is that the cruise control and power locks do not operate. It is still possible to lock the car manually.

This is a rare optioned car in a great color combination and fabulous condition. I touch a lot of these older S-Classes in the course of my work and this is one of the most unique I have come across.

The 300SE was offered here in the USA and all major mechanicals are shared and available at your local dealer. Any minor parts that may have to come from Europe are available through the local dealer network as well.

Contact me for more information.

Ramon
908-447-2327

VIN – WDB131260241A2267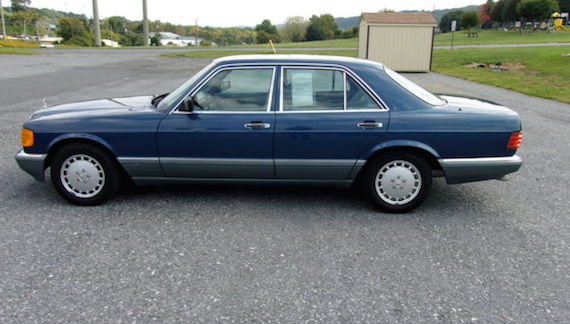 If you've been hunting around for a W126 in good shape but perhaps scared off by V8 fuel costs, this short-wheelbase model would be a nice one to consider. They sold the 300SE in this market from 1986 through 1991, so servicing wouldn't be a challenge. Features like the cloth seats and climate control add a bit of uniqueness to the package as these were uncommon features on these shores. The asking price for this car, considering the mileage, is quite reasonable. I tend to think these W126 sedans are going to start appreciating in the near future, as people realize they are more economical to keep running than the S classes that succeeded it. Much like the W124 500E and E500, we'll probably be looking back a few years from now wondering why we didn't scoop them up when they were affordable.
-Paul