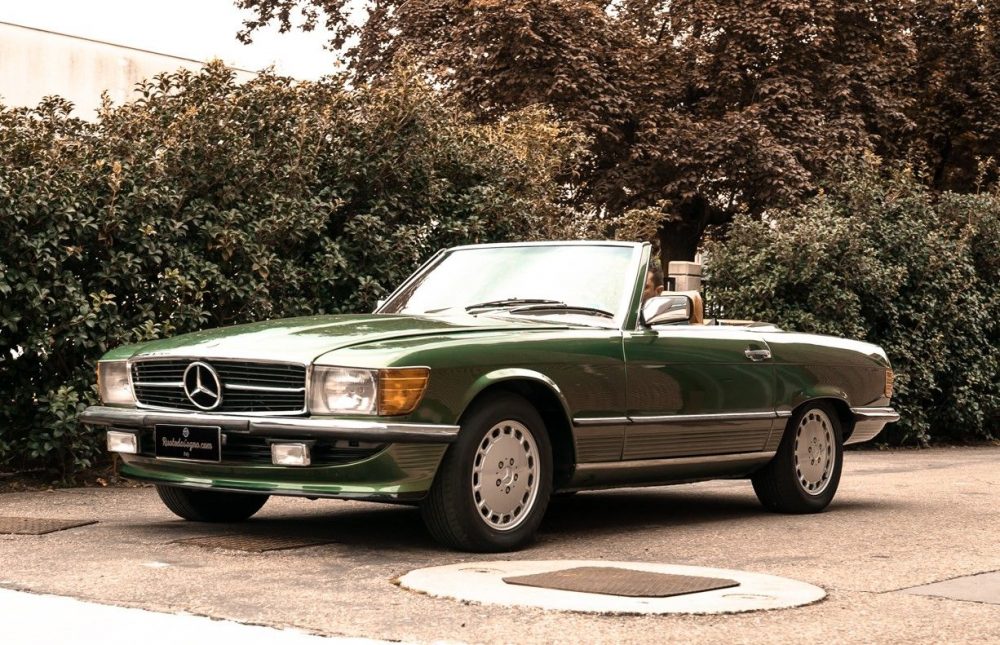 Just when you think you hit are ready to swing for a home run, here comes a curve ball in the dirt. Today's car, a 1986 Mercedes-Benz 300SL up for sale in Italy, is one of those curve balls in the dirt. Maybe more than one.
This car had all the ingredients on the surface to be ideal for me. A Euro-spec car in a rare green color, a brown leather interior, and a five-speed manual transmission paired with the M103 inline-six. Then everything fell apart once I looked a little closer at it.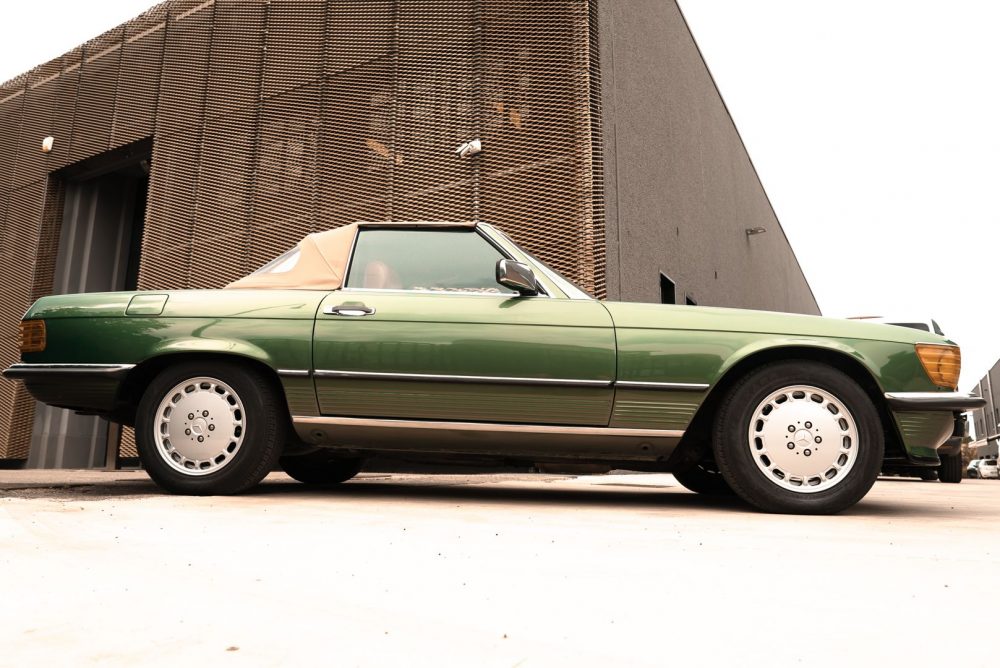 Year: 1986
Model: 300SL
VIN: WDB1070411A046456
Engine: 3.0 liter inline-6
Transmission: 5-speed manual
Mileage: 87,364 km (54,285 mi)
Location: Reggio Emilia, Italy
Price: €64,000 ($68,555)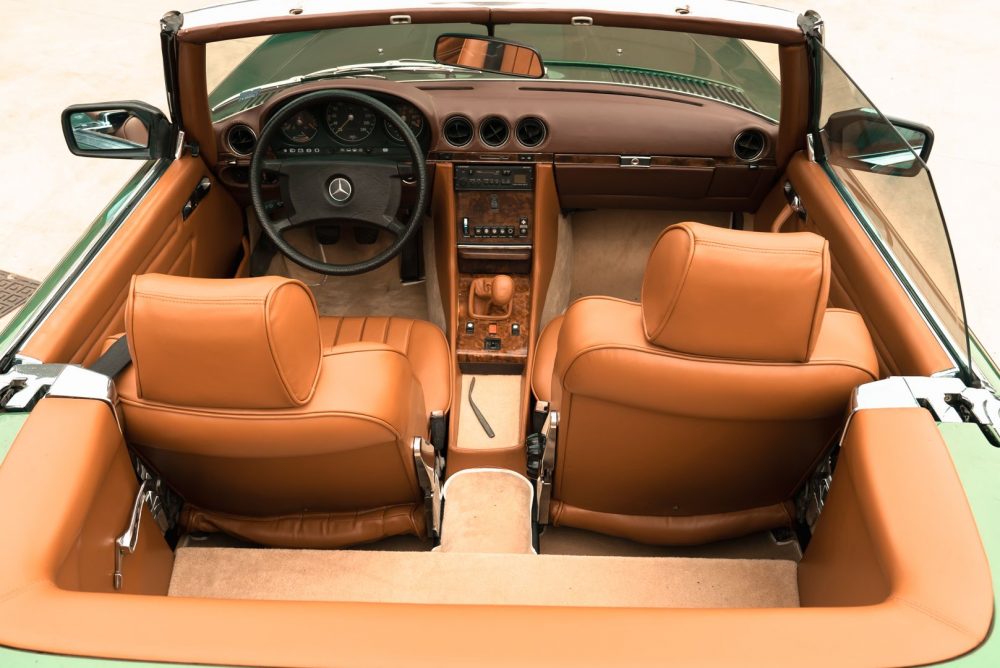 MakerMercedes-Benz
ModelSL 300
Engine Size2962
Cylinders6
Year1986
Odometer (km)87364
Body StyleConvertible
Body colourMetallic Green
Interior colourBrown Leather
GearboxManual 5 Speed
CodeMER00105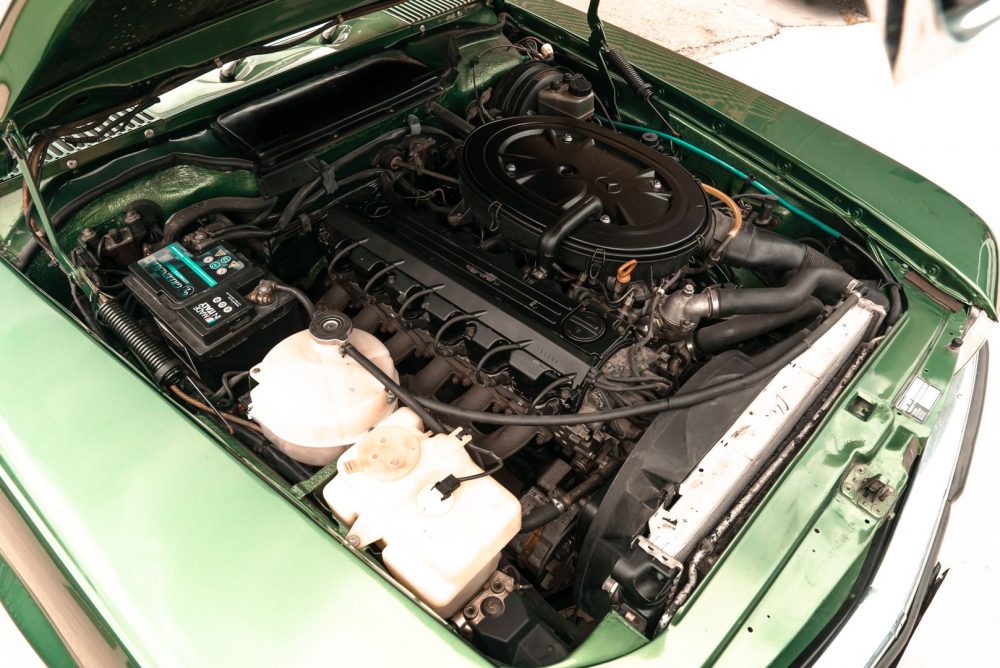 That awesome green color? Not exactly a factory job. Running the VIN on this one shows that this was originally a Blue-Black Metallic car. The awesome brown leather seats and contrasting brown leather dash?  That is aftermarket as well, as the factory interior was gray. That means this one should come in at a reasonable price then, right? Not even.
This dealer wants nearly $69,000 for this car. $69,000 for a 300SL with a color change both inside and out, not to mention cracked wood and an aftermarket radio. I totally get it, if you have a great example, bring the high asking prices. However, this one is a sad copy that doesn't have much going for it in terms of originally at all. I don't know if I can even trust that odometer given the cluster was likely pulled when the interior was refreshed, so it isn't like you can fall back on that either. I think this one is just an excited dealer who maybe doesn't realize there isn't a pot of gold in this one.
– Andrew