At the top of the Mercedes-Benz range in the 1980s sat the SEC coupe. Essentially a two door version of the revered W126 sedan, this coupe brought classic Mercedes pillarless coupe grace to what was a rather conservative limousine look. Manufactured until late 1991, the 560SEC was the final evolution of the breed, with the 5.6 liter, 225 horsepower M117 SOHC V8. Just under 30,000 were produced and many are still on the roads and regularly used up to this very day. These two 560SECs for sale are both very well kept examples of one of Mercedes' finest from an era where overengineering ruled the day. Up first is a Smoke Silver 1986 example for sale in Texas.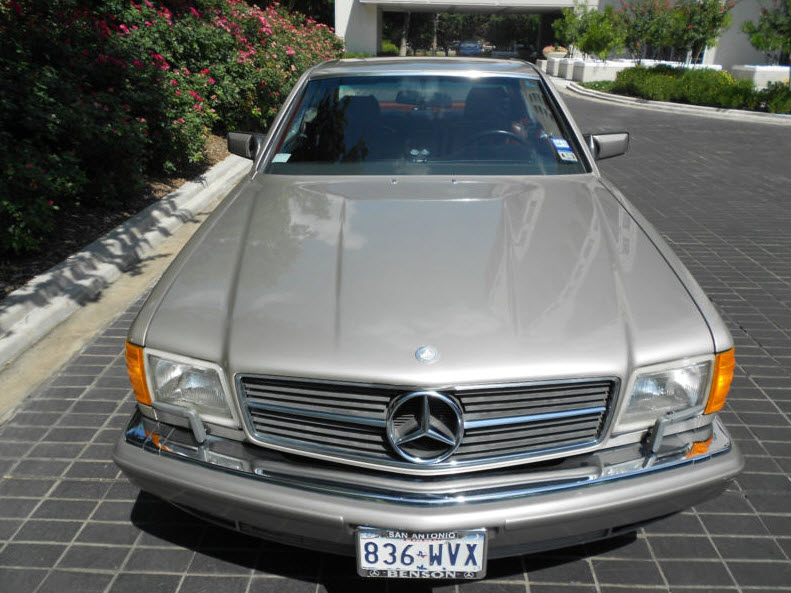 1986 Mecedes-Benz 560SEC 86,737 miles. This amazing SUPER LOW MILLAGE 1986 near super car (at it's time) has been in our hands since it was new in 1986. It was at it's time one of the most amazing luxury sport cars ever produced. It has always been garaged and has been beautifully cared for throughout it's life. It has never been modified in any way nor has been in an accident. It even has the original working radio deck and wheels. The completely original paint is amazing and the panels are beautiful all around. The interior is spectacular for it's age and most importantly the car is rust free. The engine is in great condition and pulls very strong and sounds great. Overall it's in excellent mechanical condition. There are only minor interior cosmetic issues mostly with trim pieces, headliner, and one scratch on the bumper that simply need to be addressed. Photos show what I am talking about and again it's very minor. The car is located in San Antonio, TX. If you are a serious buyer and have any questions about the car please feel free to message me. The car is sold as is without any implied or expressed warranty or guaranty.
In comparison to the above featured SEC, this 1991 example represents the final year for the SEC and is quite possibly one of the best you can buy on the market today, with less than 23,000 miles under its belt. For sale in Pennsylvania, it looks stunning in black over palomino leather, especially with the side windows rolled down, highlighting the pillarless design.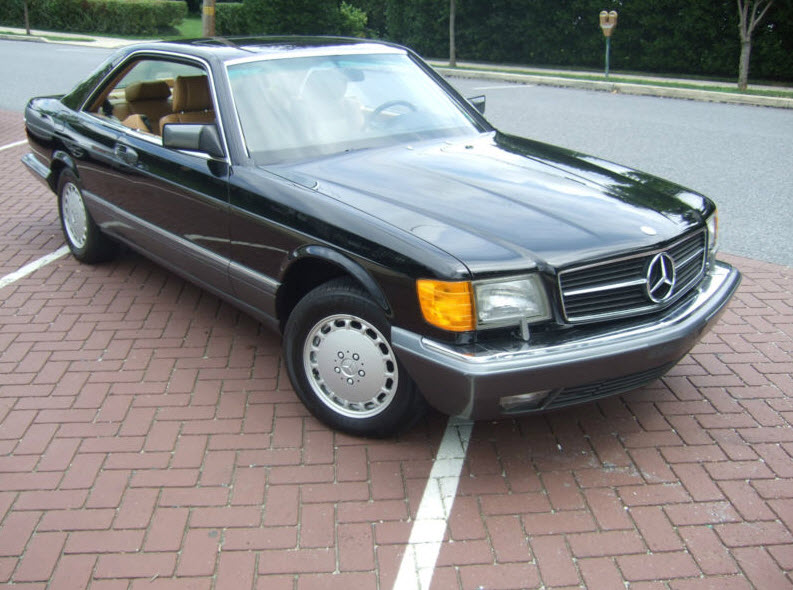 1991 Mercedes Benz 560 SEC with 22,888 miles, last year for this model, near museum condition, comes with all original manuals, window sticker, keys, brochures, car cover, service records, very clean and well cared for. Time capsule, cars like this come around very rarely. Black with palomino leather. Show winner potential! Drives beautifully, very serene, elegant design, future collectible, etc. Nice shape, size and proportions, feels smaller than current models. Luxurious interior, high quality materials, excellent performance, super comfortable seating and great visibility throughout! $85,850 original MSRP in 1991! If you always wanted one, this is your opportunity to get perhaps the finest used one extant, still at a fraction of it's original cost!
At the moment, anywhere between $8,000 to $10,000 will buy you a very solid 560SEC that hasn't been abused or had a ton of miles racked up on it. With a no reserve starting bid of $6,000, the 1986 SEC should land somewhere comfortably in that range, if the right people are drawn to this auction. The 1991 is arguably the better of the two. With an opening bid of $16,500 with no reserve, it will be interesting to see if this car breaks the $20,000 mark.
-Paul