Next year, the Porsche 911 will celebrate its 50th anniversary. What the sports car maker from Stuttgart will do to commemorate the occasion remains to be seen, but I thought it would be an opportune time to revisit this perennial favorite and highlight the latest development in the series, the 2012 Carrera, internally known as the 991. While changes to the exterior are subtle at best, one of the major features to be unveiled was a new 7-speed manual gearbox, a first for a production road car. While it is generally accepted that Porsche's 7-speed dual cutch PDK transmission is faster and more efficient, I couldn't fathom owning a 911 without three pedals. Weight is down on the new Carrera by 45 pounds and with the standard 3.4 liter, 345 horsepower flat six engine, performance is more than adequate for this rear engine marvel.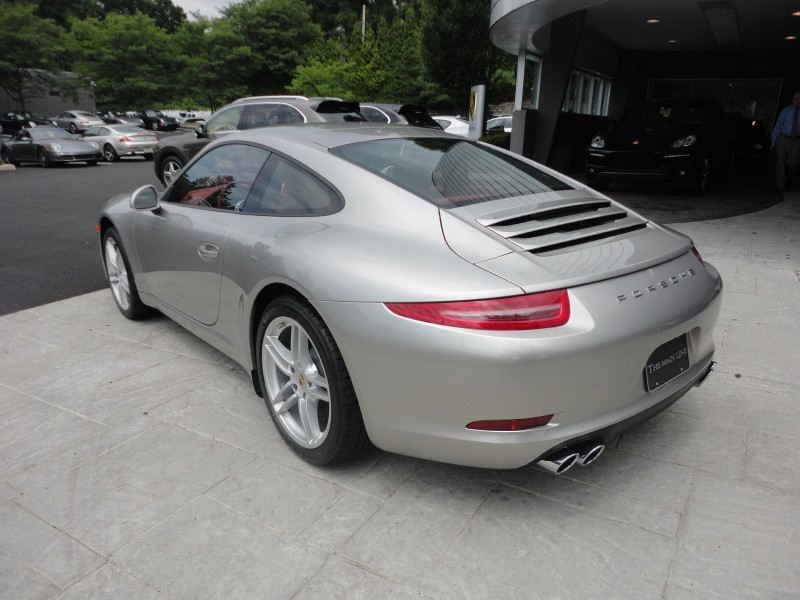 This 911 's level of quality is not meant for just anyone. It's meant for the person who strives for a classy, comfortable, and luxurious car. Driven by many, but adored by more, the 911 is a perfect addition to any home. The 911 will provide you with everything you have always wanted in a car — Quality, Reliability, and Character.

This Porsche includes:

Wheel Caps with colored crest
Platinum Silver Metallic
Fuse box cover in leather
Sport exhaust system
Natural leather interior processing code
Delete rear lid model designation
Ornamental Porsche crest
Auto dimming interior/exterior mirrors
Carrera red, natural leather seat trim with full leather interior
Power tilt/slide sunroof with shield
Heated front seats with multi-stage controls
It's rather chilling that on the same day Ferdinand "Butzi" Porsche passed away, the new 911 was declared World Sports Car for 2012. The man who designed the original 911 would have been proud. While some enthusiasts have derided the 911 for being an inherently compromised design throughout the years, continuous improvement has brought us to this point. The 911 has outlived both the front-engined 944 and 928 that were designed to succeed it and there seems no end in sight for this most venerable icon of German performance.
-Paul