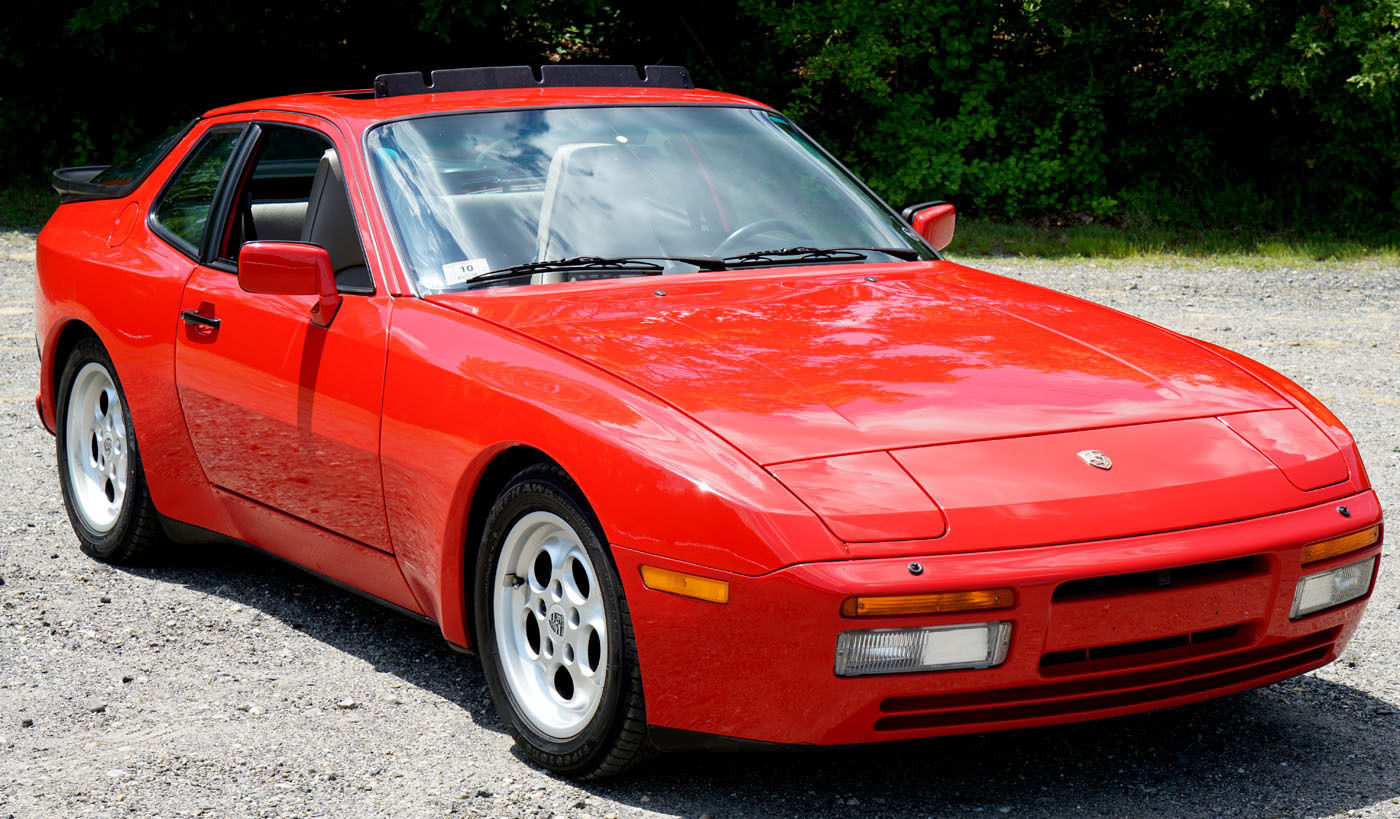 The world of collector cars is full of hyperbole. Yesterday's Quattro is a great example of this; take a legendary car and start pontificating about how it's a collector model, and reason, objectivity and affordability fly out the window. Certainly we've seen this most in the Porsche world; the whiff of air-cooled over the past half decade has translated into moving the decimal point one position (or more, in some cases) to the right.
But that doesn't mean automatically that all cars that come to market are fakers. Some are the real deal – good values in the marketplace and a collector car that should be both a good return on investment and enjoyable to own. They can be quite eye-catching, too, so while you're rolling down the street looking like a million bucks your smile will be all the wider.
So which scenario is this 1986 944 Turbo – the real deal, or more fluff for the nutter market?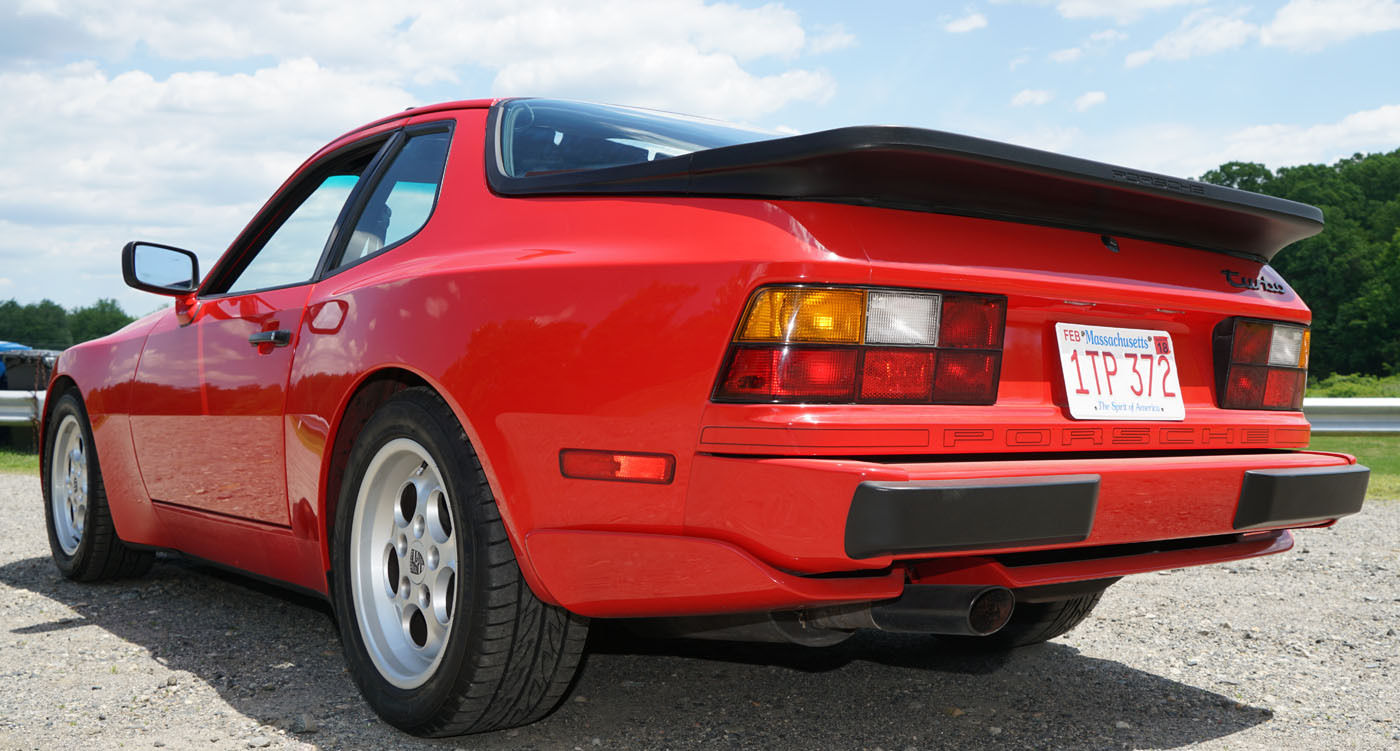 Year: 1986
Model: 944 Turbo
Engine: 2.5 liter turbocharged inline-4
Transmission: 5-speed manual
Mileage: 40,566 mi
Price: No Reserve Auction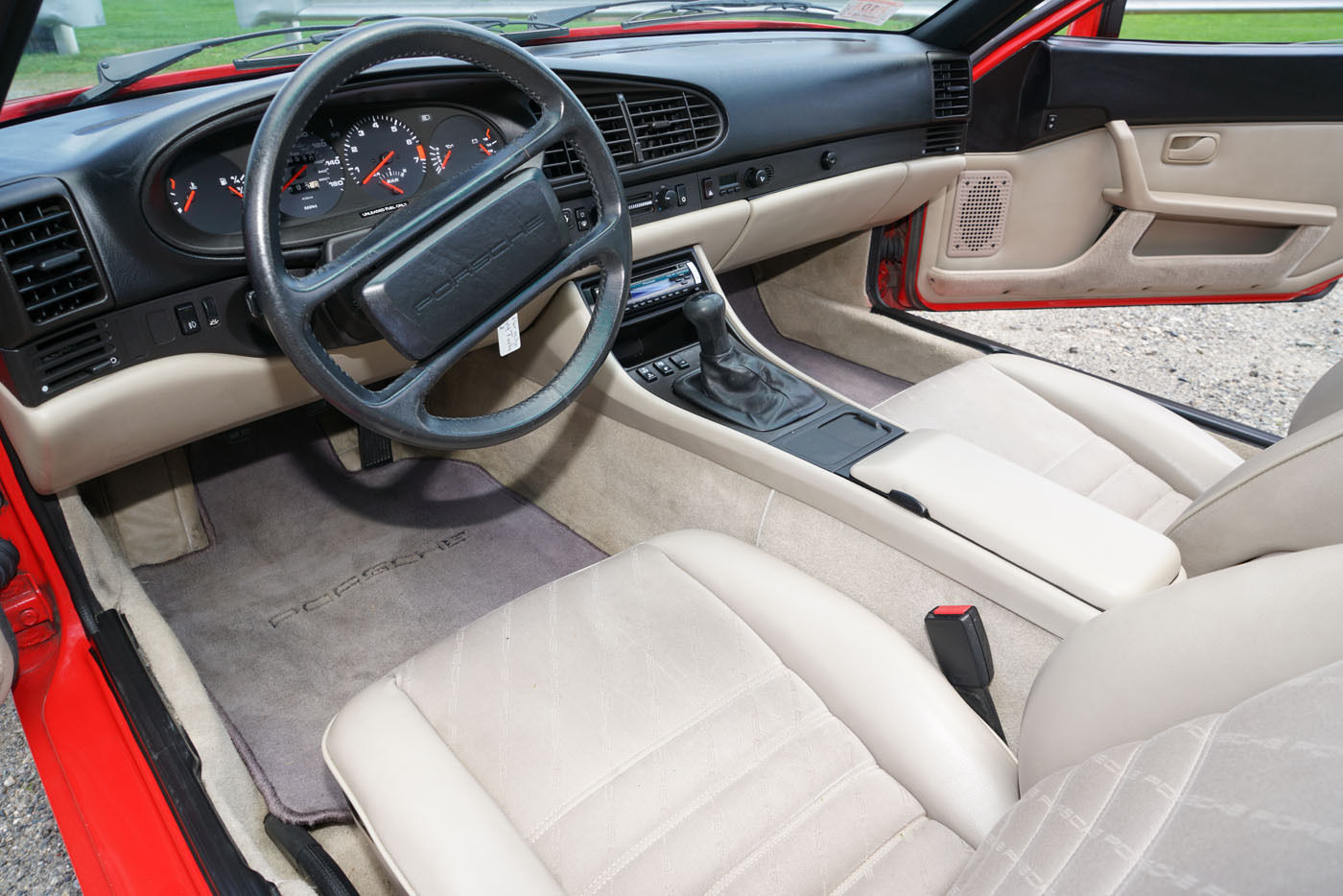 You are looking at one of the cleanest, most serviced, most loved, best condition 951's on the market- selling at NO RESERVE!

Yes unfortunately my storage situation has changed, and I have decided to keep my 3 G50 transmission 911s and sell this INCREDIBLE 944 Turbo!

Rather than ask top of the market pricing and deal with lots of tire kickers- I am putting this car up at NO RESERVE! I trust that Porsche guys like me know what this car is worth, and will bid accordingly.

This is a 1986 944 Turbo that came from Scottsdale Arizona. I have a looseleaf binder Full of service history totaling tens of thousands of dollars. In the past 35 miles I have done the following

Complete professional paint correction and detailing
Four brand new Firestone Firehawk Tires
Replaced Motor Mounts with German sourced Porsche OEM mounts
New Timing Belt and Tensioner
Upgrade car to complete Koni Club Sports Suspension Package with adjustable Shocks and new Strut Tower bushings.
A/C just replenished with genuine R12 refrigerant- NEVER CONVERTED to 134a

The car is 99% original factory paint. This car has NOT been restored or resprayed. A little bit of paintwork was done to the front hood, where some brake fluid had discolored the paint- and there is one small chip on the front bumper that has been filled- but as far as I can tell… that is it. The car is showing 40,570 miles as of today. I think given the overall condition if you told someone this car had four thousand in stead of forty thousand miles- they would believe it!

The underside of this car is as pretty as the top- Floor pans, lower control arms, underside skid plate- all super clean. This car was not degreased and pressure washed- it's just THAT clean. Never hit or damaged, just pampered by a few real Porsche-o-phile owners! The sport seat interior is in great shape- the "PORSCHE" lettering on the seats in great shape with no rips or tears. There is an aftermarket Pioneer radio in the dash now but I have not even used it- the car sounds so good that's what I listen to. The sunroof works great- sunroof motor and the delicate latches all in perfect condition. Windows motors are great- windows fly up and down!

The best part of this car is the driving. It feels like a BRAND NEW 951. The doors slam with bank vault authority. It fires right up,l attains a steady idles and pulls like crazy! With the upgraded suspension and new rubber it handles like a race car. The 5 speed transmission is just butter- even ice cold is slots into 2nd gear effortlessly. Brakes are excellent. headlight doors go up and down with no problem. It has a decent set of floor mats and a complete set of books, though the service manual stamps are not a VIN match to this car, but the booklet is correct for 86. If I had the space I'd keep this thing forever, but in my heart I'm really a 911 guy.

I would really call this a #1 or "#1-" car. Hagerty pegs the value at $46,400 for #1 and $32,800 for #2. I'll leave the value up to you guys. I have WAY too much money in this car, but I've enjoyed the heck out of it- so I hope you do too!

So remember- NO RESERVE- bid to win. The car is located at my warehouse just outside of Boston- Feel free to make arrangements to view it in person- I have both 2 post and 4 post lifts to get her in the air for a thorough pre-purchase inspection.

YES- This car is ALSO for sale locally- so I reserve the right to end the auction if a suitable local offer is made.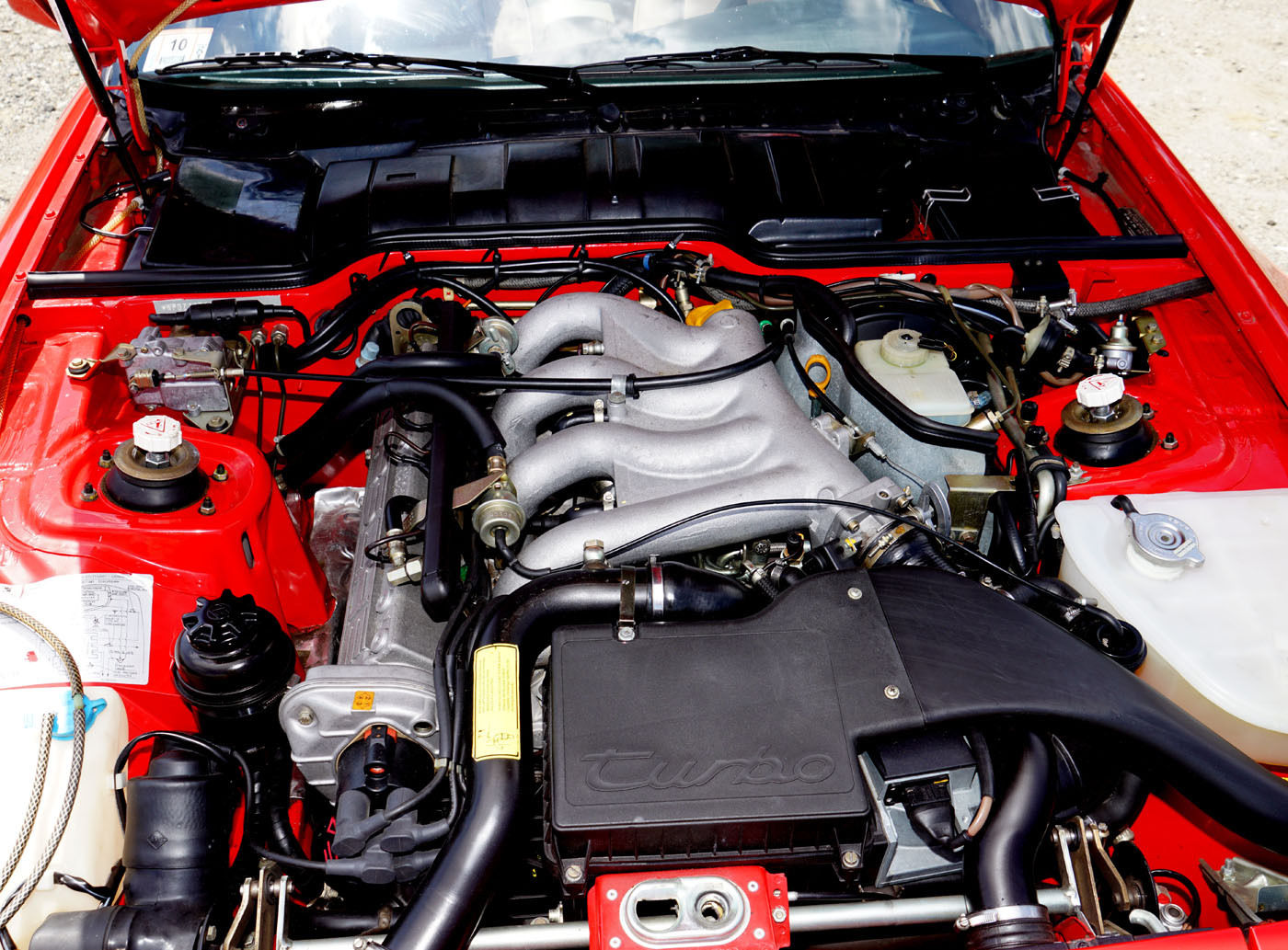 If you're going to claim your car is "one of the cleanest…best condition 951s" then you better come correct. It doesn't get much more correct than this 944 Turbo; with less than 41,000 miles, it should be pristine and it is. It's a great color combination in Guards Red over Linen Porsche script. The condition throughout seems to be show-ready; granted, not factory fresh, but accepting that this is a 31 year old car that (for quite some time) wasn't worth a mint, the presentation is outstanding. The suspension was upgraded to Konis which is a nice upgrade, and outside of the aftermarket head unit it seems to be all original. The seller has records shown, and offers a thorough PPI and lift to check the car out. One minor point is that it was in the body shop along the way; the seller says it was for a spot on the hood, but then I find it strange that there is visible Guards Red overspray on the front control arm. Nevertheless, this is likely one of the best 944 Turbos out there. It would be nice to know the options outside of the sport seats – if, for example, it has a limited-slip differential.
Pricing? Well, the market is pushing ahead on these Turbos, which used to be the domain of the low-teens regardless of condition. With a day to go, this one is nearly at $20,000 – unthinkable a few years ago! Where will it end? Despite Hagerty's claim that this should be a $33,000 vehicle, I'd be surprised if it hits over $25,000 – but examples like this won't be around forever and are certainly few and far between in the 944 Turbo market. Even at $35,000, I'd argue it's a much better purchase than yesterday's equally priced Quattro.
-Carter