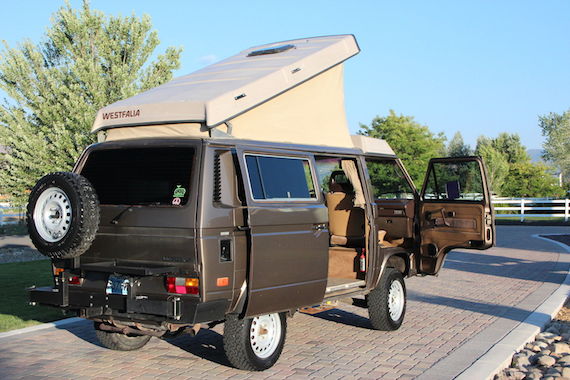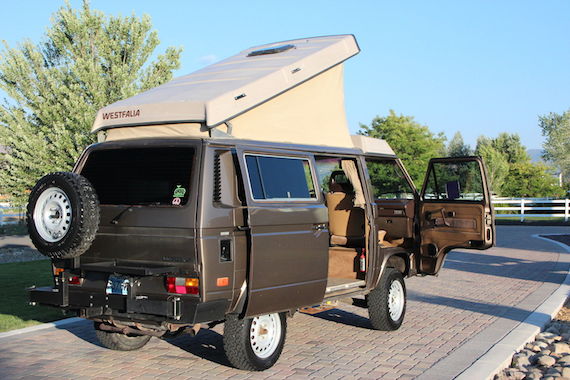 It's been a while since we've gone full-meal-deal on a Westy Syncro, but today is our lucky day. As the ad is subtitled, this is indeed Bad Ass Syncro. It is more than the Westfalias I've written up recently, but also has the coveted 4WD system. The owner is not joking when he mentions spending $65k on upgrades – that's a real thing on these vans. I've seen them listed over $100k, so compared to that, the ~$40k asking price is downright reasonable.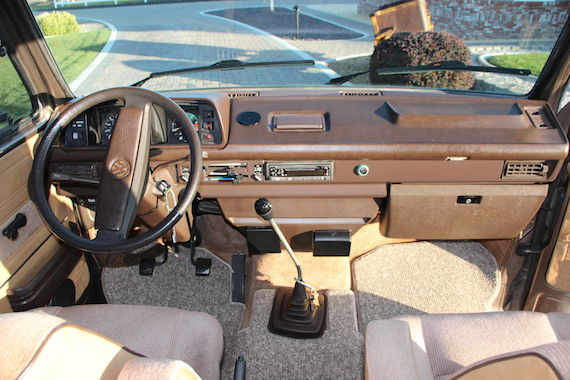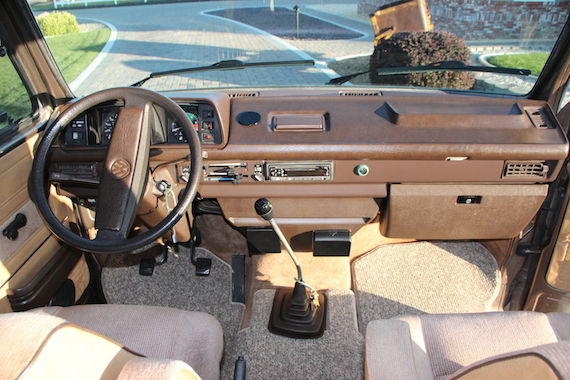 Year: 1986
Model: Vanagon Westfalia Syncro
Engine: 2.1 liter inline-4
Transmission: 4-speed manual
Mileage: 153k mi on chassis, 14k on motor
Price: $39,900 Buy It Now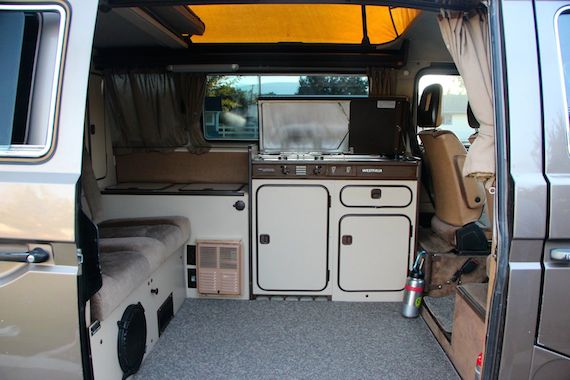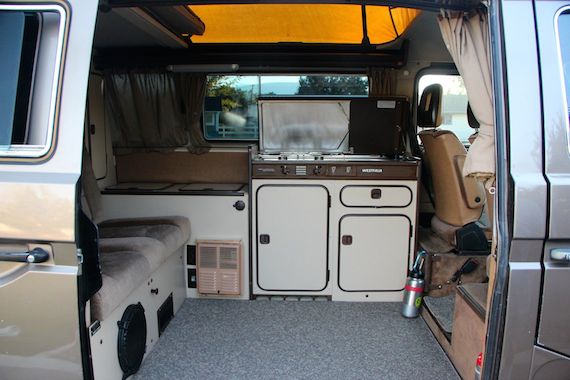 I bought this Syncro from the original owner 18 years ago. The current mileage is 153,700, 14k on the original 2.1 rebuild motor. Almost all upgrades are GOWESTY(GW) products.
Completely upgraded in the fall of 2008(14k) ago. No accidents, no rust, no Playa dirt(never been to burning man) Never smoked in.
The interior and exterior are immaculate, minus a few trim pieces and some minor dings on the outside. The paint is original, and in great shape.The top is in good condition, with the exception of the screen(which I removed). The gas stove is in excellent working order.

INSIDE…atwood propane heater with thermostat located next to the bed. Pioneer 6 speaker plus sub woofer stereo, along with a viper alarm system. New carpet, aux battery for camping. Custom tinted windows allow you to change without curtains, as an extra bonus you sleep longer(little daylight) GW fridge be gone kit..xtra shelves for storage.(I removed the fridge because it was to small and unreliable.

OUTSIDE…..added an aux propane tank for heater.GW bright headlight kit. GW steel bumpers with swing out spare tire and tray that holds 4 5gal jerry cans.GW 16″wheels(5)
BF Goodrich 215/70/16 All-Terrain tires(5) only 14k on the tires. 2.1 boxer stock rebuild motor built by Master VW mechanic (Belan ) Full exhaust and muffler, as well as catalytic converter, all GW products. GW heavy duty suspension package(additional 3″ lift). EMU shocks and springs. GW cv joints and boots. GW Big Brake kit (phase 2) is a must for a Syncro. New Radiator.

RECENT work…Full tune-up, plugs,cap and rotor,K&N air filter, oil change&filter. Engine runs great. GW no flop mirrors,GW bosch wiper uprades. Anodized lug nuts all around.Transmission, and front and rear differentials serviced by German Transaxle (Bend Or)
Known mechanical faults…need a new cable for heater control.

If you are looking for a SOLID, well done, well maintained SYNCRO that is ready to GO, and you don't want to spend 65k or more for all the mods, this is IT!
Please do your homework, Serious inquiries only, Please.
Thank you,
Cheers,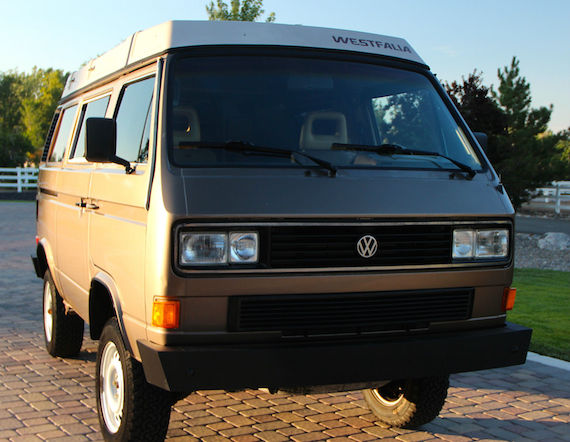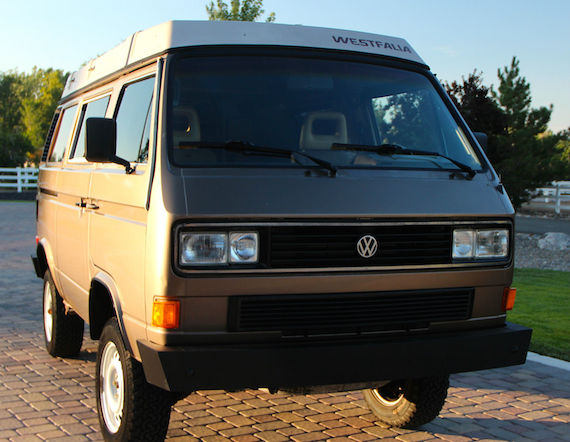 I love the mellow color and the big steel wheels. Other than being jacked up, this looks like your friend's mom's van from childhood that just keeps on going. And keep on going it will, with a fresh engine and enough valuable parts to make it worth keeping and driving for decades to come. Mellow look, great and complete upgrades, and the most capable van out there make this a highly desirable example, and the hungry and well-financed market for vans like this makes it a surprisingly good deal.
-NR