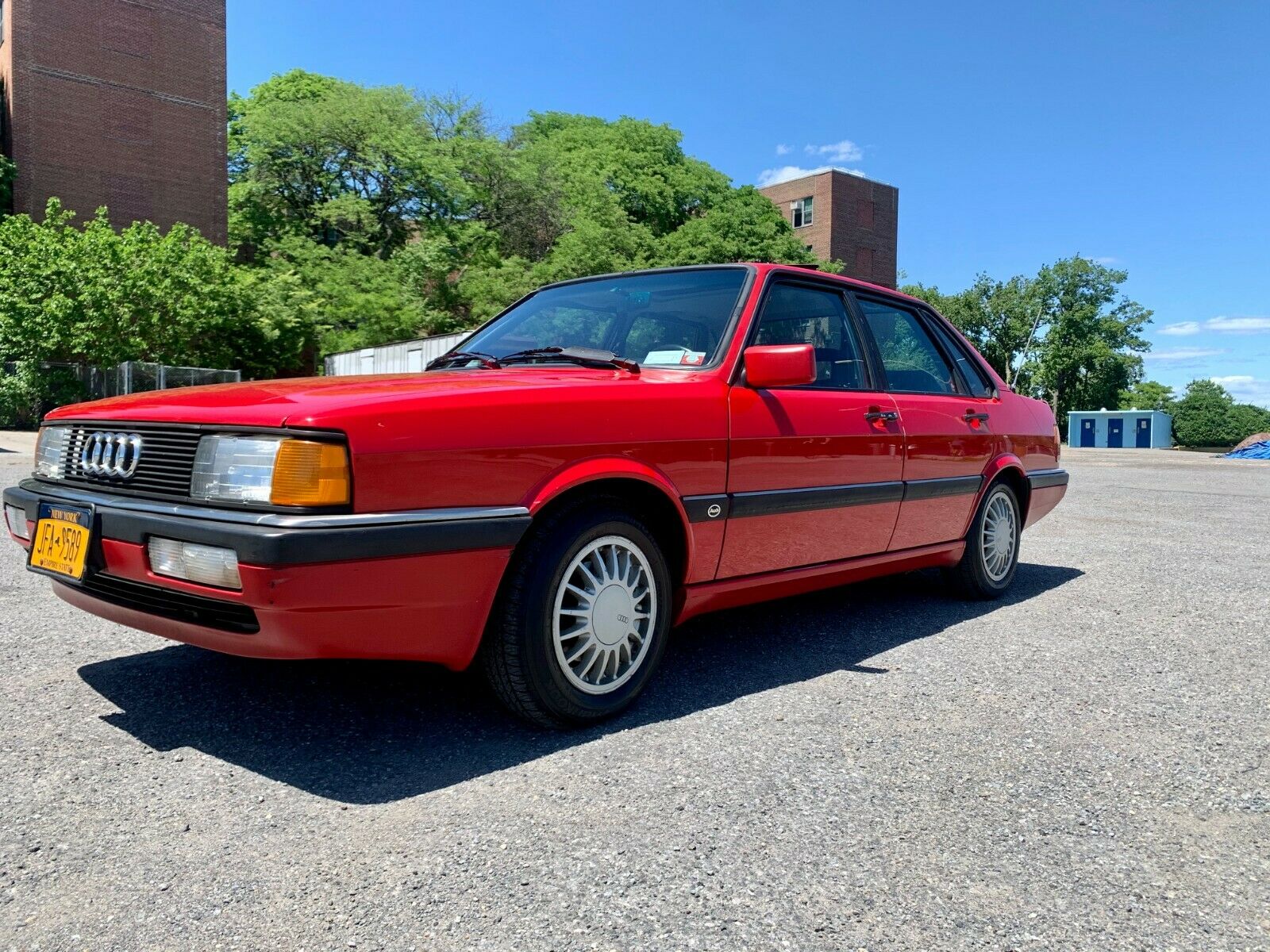 Most enthusiasts couldn't give a damn about a mid-80s Audi. I am not 'most enthusiasts'. Indeed, if two people pulled up to a Cars and Coffee – one in a brand-new C8 Corvette and one in a fairly used 4000CS quattro, I know which one I'd gravitate towards. I'd like to think I'm not alone, either. The 4000CS quattro was one of the best examples of the expression 'greater than the sum of its parts'. With only 115 horsepower on tap and fairly mundane roots in an economy car, you'd be right to not expect much. But the 4000CS quattro over-delivered in just about every way thanks in no small part to a healthy dose of DNA infused from its bigger, turbocharged brother.
To end production, just as they did with the Coupe GT Audi of America rolled out a Special Build 4000CS quattro. Since it already had four-wheel discs, that wasn't changed, nor was the engine, unlike its two-door counterpart. But what you got was a special Jacquard quattro-script heated cloth interior, blacked-out badges, body-color mirrors, a trip computer, and one of the best all-weather companions ever created: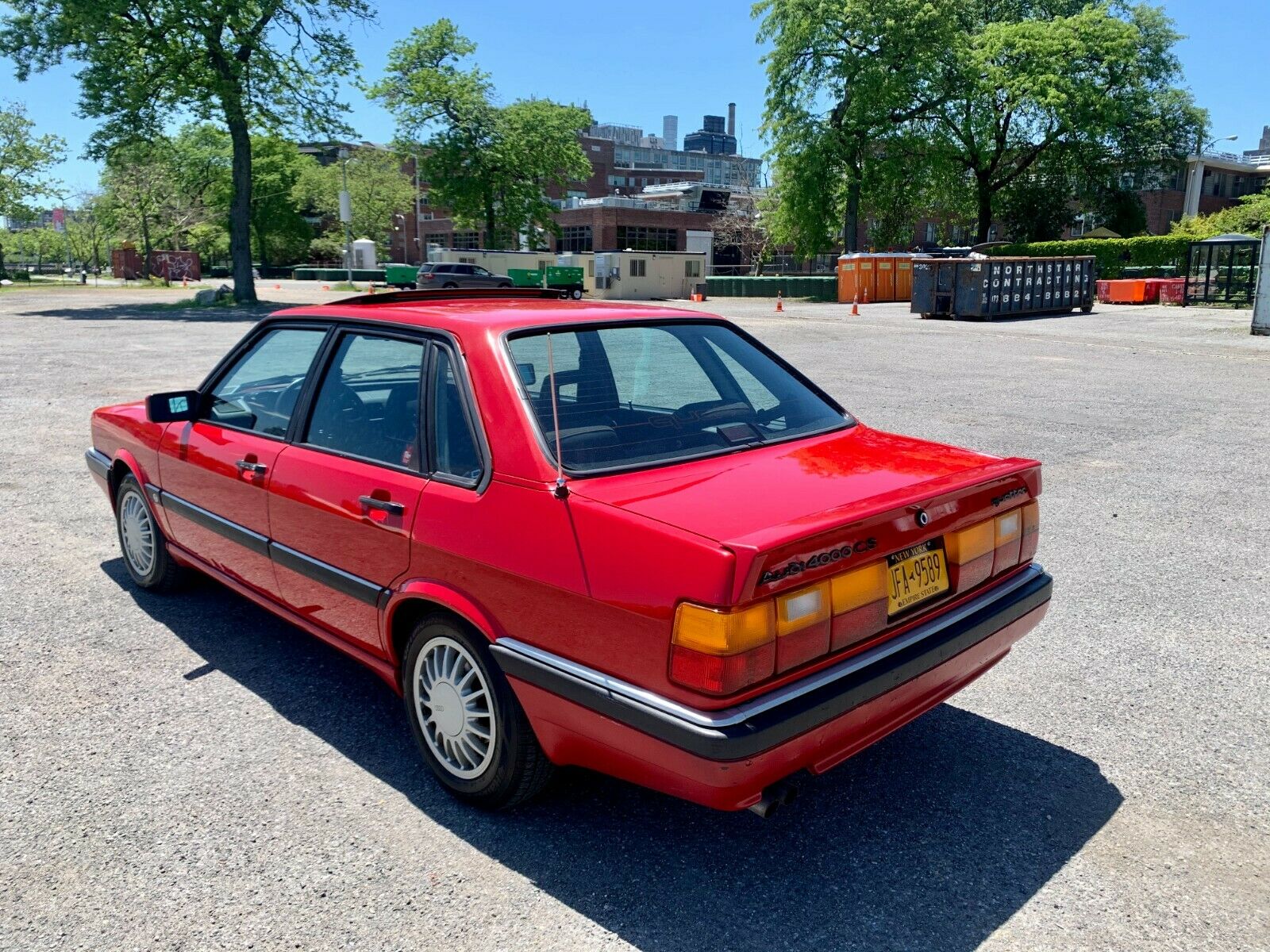 Year: 1987
Model: 4000CS quattro Special Build
VIN: WAUFB0854HA02314
Engine: 2.2 liter inline-5
Transmission: 5-speed manual
Mileage: 103,450 mi
Location: New York, New York
Price: Reserve Auction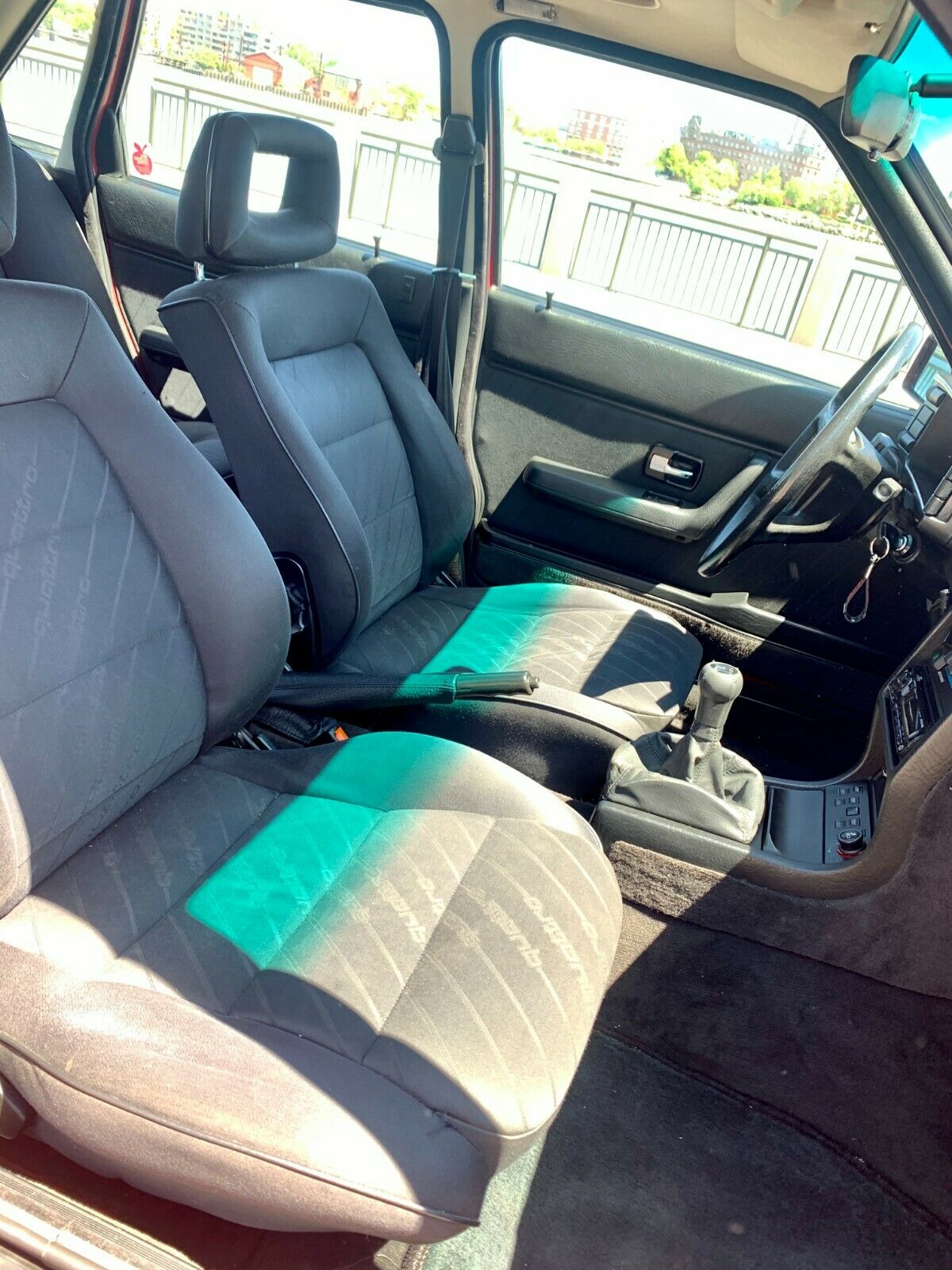 Up for sale is my 1987 Audi 4000 CS quattro. I purchased this vehicle about a year ago from the original owner that used it to travel to and from her suburban home occasionally on the weekends. It was stored in a climate controlled garage for the entirety of its life and it shows. Vehicle was regularly maintained by previous owner and myself included. I was planing on keeping the vehicle as its a great car and gets attention everywhere. But in light of current situations I cant justify the expense as my 4th vehicle. When I purchased the car I had all the fluids changed. (Engine oil, transmission oil, diff oil, brake fluid and antifreeze) Also had the spark plugs changed along with the thermostat and fan switch at the time. The battery is a new bosch unit. She runs great and is super fun to drive around. Engine runs smooth, transmission shifts perfectly and clutch grabs hard.(must've been changed at some point) The steering rack as well as the exhaust has been changed sometime recently. The tires are newer hankook optimos with lots of thread left. That being said the paint is original, there are no accidents on the vehicle. But she does have her fair share of battle scars for a 33 year old car thanks to carelessness. There is only a single spec of rust on the pass side rear wheel well that shouldnt be difficult to repair as its still in beginning stages and only on the surface. The engine runs a little rough on cold starts, but smooth as butter when she warms up.(suspect a vacuum leak at intake boot)The drivers side rear exterior door handle will need to be replaced or fixed as its inoperable at the time. (Common issue) The AC and heat work surprisingly well for a car of this age. Fan blows like a jet engine. All windows and power locks operate perfectly including the power sunroof. Both locking differentials function as they should. Ive upgraded the radio with an Alpine unit that streams bluetooth audio and supports hands free calling.(nice addition) Is the car a museum piece? Probably not, but she is a solid drivers car that has been loved through the years and should serve the next owner for many years to come. Should you have any other questions, please feel free to contact me. I also have a google drive folder of higher resolutions pics available. Ive done my best to accurately depict the vehicle and anyone is more then welcome to come take a look at it and take if for a spin if interested. Thanks for looking and happy bidding!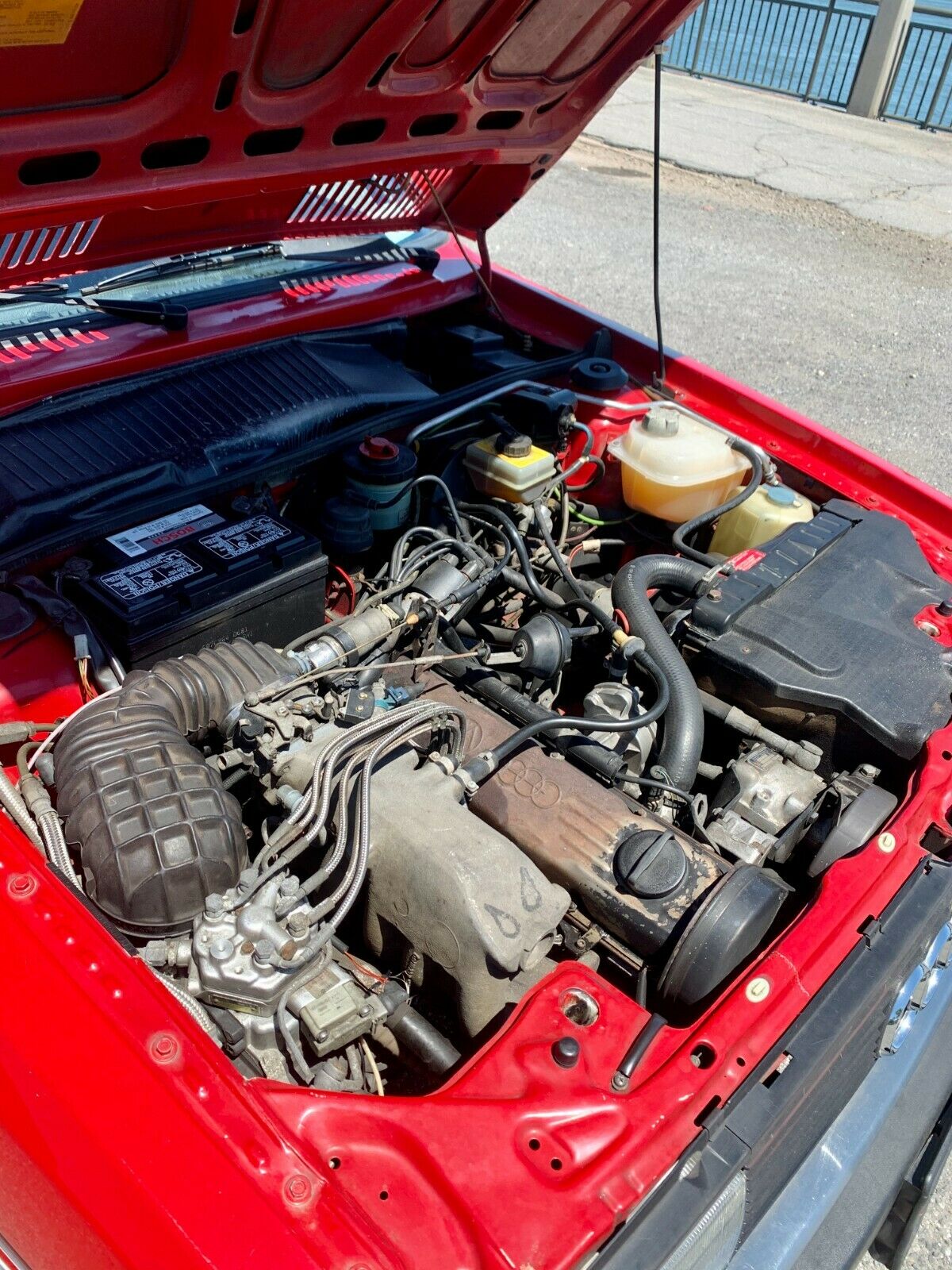 Almost exact a year ago, I looked at a similar Special Build 4000CS quattro. I had heard rumors in the infancy of the internet that they existed, and in typical 'Bigfoot' fashion, there were claims that 2.3-liter examples had been imported. That wasn't quite the case, as it turns out – these Special Builds were really more an appearance package than the performance upgrade of the GT. Still, they're quite desirable as they're already a special car made…well, specialer. Tornado Red is a great look on them, and this one looks to be in fantastic shape with lower mileage outside of rear bumper scuffs. Being a North East car, you'll definitely want a thorough look underneath – they're not impervious to rust by any measure – but what is shown is impressively clean. It's all there – grilles, dummy reflectors, trip computer, even the radiator side cardboard. The only thing I can find somewhat objectionable is the aftermarket radio.
Where should this one end? It's not *quite* as clean as last year's BaT example, which ended at $10,250. Frankly, at that price, it's still a good deal. These are hard cars to find in good condition, and in today's market, I don't think I'd part with one for much less.
-Carter