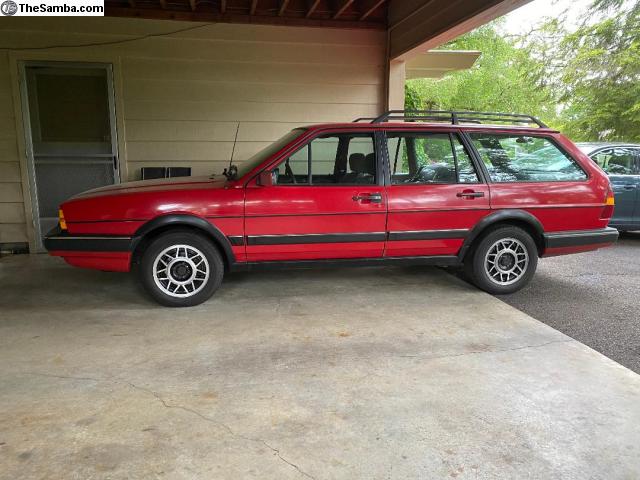 The B2 Quantum has always been an interesting car to me. As my first car was an Audi 4000CS quattro, there were aspects of its Volkswagen sibling that I really liked. First, while I wouldn't say that the Quantum was more handsome than the 4000, it was certainly more distinctive looking. There are some downright odd angles on the Quantum, but somehow the design pulls it off. It's also more rare to see them, or at least it felt so when I was driving around in the 4000. Then there were more practical things; for example, unlike Audi who ran the odd 4×108 pattern for slightly larger brakes, the Quantum stuck to smaller stock and retained 4×100 mm wheels. That made upgrades a bit easier and gave the Quantum a signature look with the GTi-sourced snowflake wheels. You could also get the 5-cylinder in front drive sedan configuration with the GL5; it was something Audi offered early on but had dropped, instead having only the Coupe GT be the front drive 5-cylinder. But the real trump card for the Quantum was undoubtedly the Syncro Wagon, as there was no Audi B2 wagon available in any configuration. Effectively, they took most of the oily bits from a 4000 quattro and stuck them in the Volkswagen with little fanfare. Outwardly, there was really only a single badge to tell them apart from a GL5 wagon.
Pricing was on par with period 4000 quattros, though – base price was $15,645, but equip the Quantum similarly to the standard 4000 with power windows, mirrors, locks and sunroof and you'd quickly crest $17,000 – about $4,000 more dear than a standard GL5. Unlike the 4000, Quantum Syncro Wagons came standard only with power steering, brakes, cruise control and air conditioning. You had to opt-in the power package to get the other items.
That made the Quantum Syncro Wagon very much more expensive than, say, a Subaru GL 4WD Wagon or the Toyota Tercel SR5 4WD Wagon. But both of those cars were part-time 4WD; in order to get a car with similar build quality and seamless drive of all wheels, you'd need to pony up a staggering $30,000 for the Audi 5000CS quattro Avant. Also unlike the Audi, the Syncro Wagon ran through the 1988 model year, but never sold in large numbers. Finding one today is a bit of a treat, even if it's not without its needs: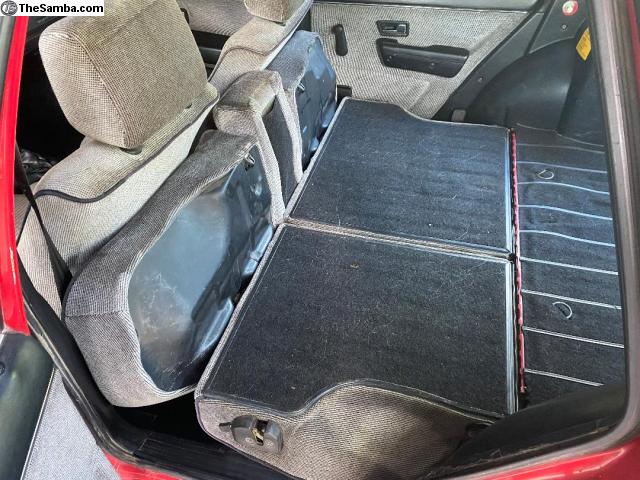 Year: 1986
Model: Quantum Syncro Wagon
VIN: NA
Engine: 2.2 liter inline-5
Transmission: 5-speed manual
Mileage: 200,000 mi
Location: Corvallis, Oregon
Price: $4,500 OBO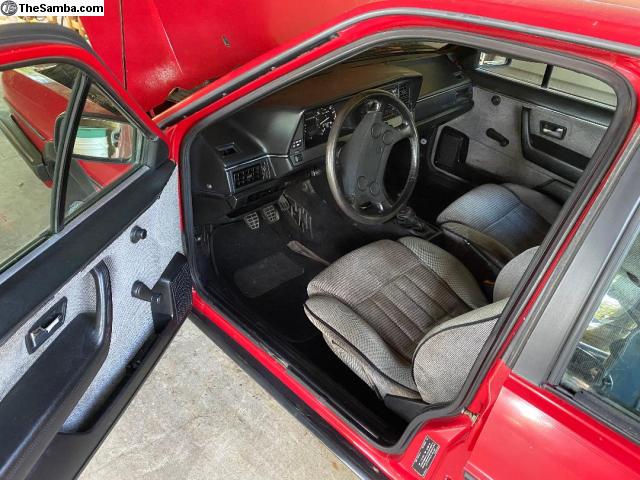 I have a solid Quantum Syncro that I have decided to sell. It is in surprisingly good condition for an '86. It is a NW car and is very clean regarding rust. Small dings in body panels but still wears original paint. It is just under 200k miles. Runs and drives well but needs a few things, Front axles need boots and grease, front control arm bushings and drivers side ball joint. I also have extra parts that can be negotiated in the price. It comes with the factory crossbars (x4) with organizer sleeve and cargo cover in great shape. Extra set of snowflake wheels, H4 euro headlights, and more. I can do the repairs needed but because of time commitments with other vw's and life, have decided to put this up.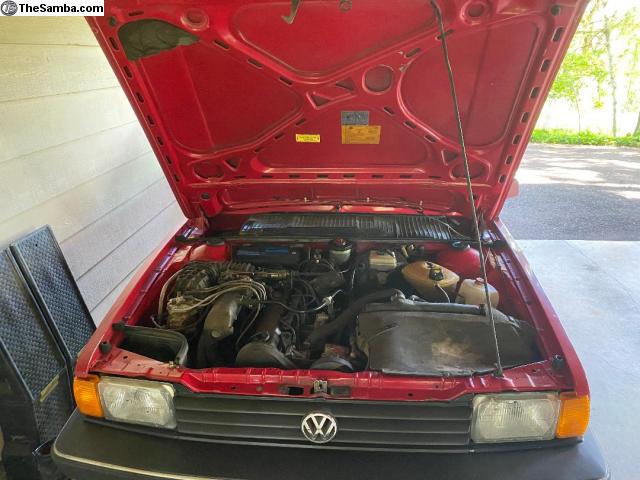 These are exceedingly hard cars to come by in any condition, and this Tornado Red example looks pretty much as good as they come. That mean's it's not perfect, but coming from the Pacific Northwest should alleviate some rust concerns, and I bet a weekend detailing it would really improve the presentation. It also comes with extras, including the neat and necessary European H4 headlights. The mechanical work need doesn't sound outrageous, either. The only real downside on these cars that I'm aware of is the specific rear suspension was only used on this model, and can be hard to get parts for. But at that cost you get not only a wagon, but folding rear seats – Audi B2s had a fixed rear wall where the tank was mounted. It will probably never be a show winner, but with some elbow grease it looks like you can have a really neat and unusual bit of VW's history for under $5k. That's not a bad deal in my mind.
Thanks to our reader Wojciech for the spot!
-Carter