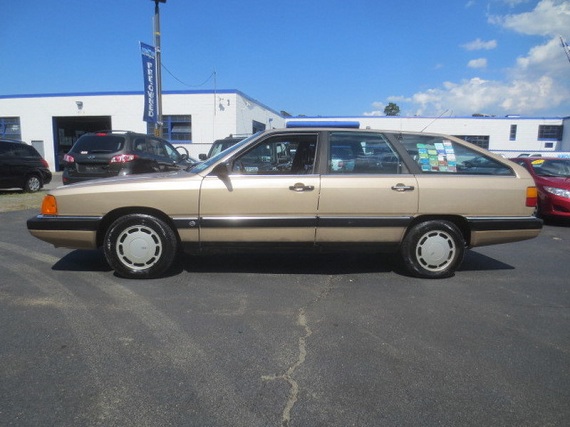 When it comes to memorable Audis from the 1980s, the 5000 undeservedly gets little attention. That's especially true when you back out the turbo and quattro versions of Audi's flagship sedan. But in many ways it was the success of the large Audi sedans that allowed for the more exotic Quattro development – and the 5000 was a revolutionary success. Compared with what was on offer from rivals Mercedes-Benz and BMW at the time, the 5000 was downright futuristic and more modern in every way. It was an aerodynamic marvel, quiet and capable of returning excellent fuel economy. It was also hugely practical, too – especially when configured in hatchback Avant spec. Though the sloping rear glass dropped storage space a bit, it wasn't much – and it's amazing what can fit inside of these cars. Indeed, I used my 200 Avant to bring a complete 7A inline-5 home; the hatch actually assisted this since we could get the engine hoist over the car – something that would be impossible in most wagons. Still, most enthusiasts want the turbocharged quattro version, leaving the few front drivers that remain throwbacks to a time when a 120 horsepower large wagon was a reasonable option: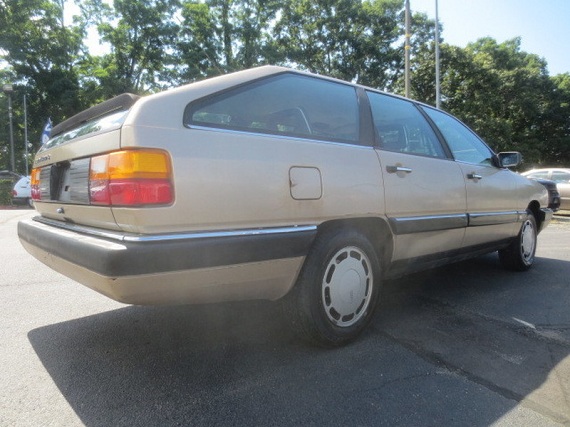 Year: 1987
Model: 5000S Avant
Engine: 2.2 liter inline-5
Transmission: 5-speed manual
Mileage: 45,000 mi
Price: No Reserve Auction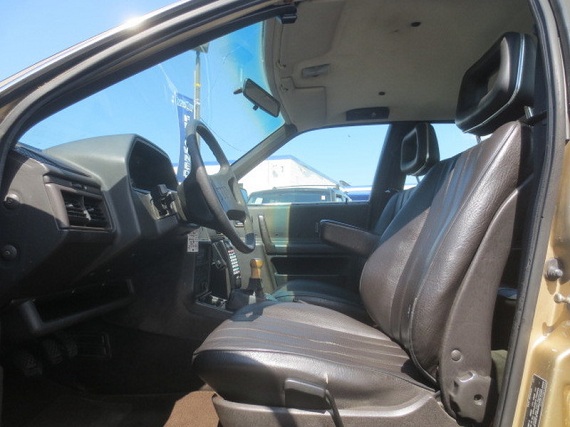 1987 Audi 5000S manual

ULTRA RARE FIND!!!SOUTH HAMPTON CAR WITH ONLY 45K. PERFECTLY MAINTAINED GARAGE KEPT NO RUST!!! 5 SPEED, NEEDS A PAINT JOB AND WINDSHIELD IS CRACKED.. INLINE 5 CYL., MECHANICAL FUEL INJECTED.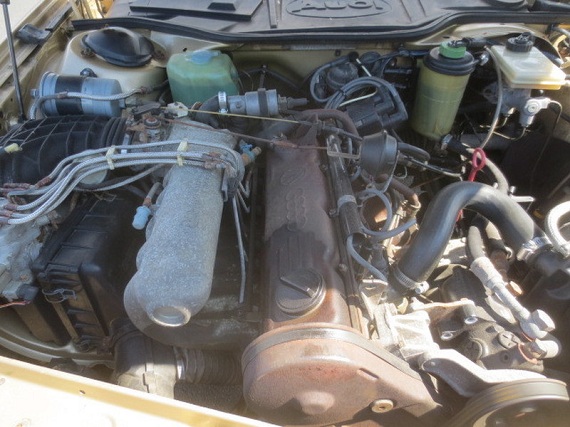 Overall condition appears to be reasonably good, though it's clear this is more of a driver status car than a show car. But while a fair amount of non-Audi enthusiasts – and even some of those that love the four rings – will immediately discount this car for not being the higher performance version or the versatile quattro model, I find this car pretty exciting to find. 5-speed manual 5000s are downright rare, and even more so in Avant spec. Certainly that alone doesn't make this a dream car, but the fairly pristine survivor condition, rare interior and lower miles coupled with the manual make this a really unique opportunity in the Audi market. You could easily dress this car up a bit and make it look better with some later 15″ wheels from a 100 or 90, some Euro lights and a good detailing – and perhaps removing the 1,000 stickers that adorn the windows. Refinishing the shift knob is easy and the results can be great – I did just that on my 4000. I could easily see this car looking spectacular with a few weekends work and minimal cash outlay. It still wouldn't be a show car, but it would be a great piece of engineering that would last for a long time and be very unique – something Audi used to be very good at.
-Carter