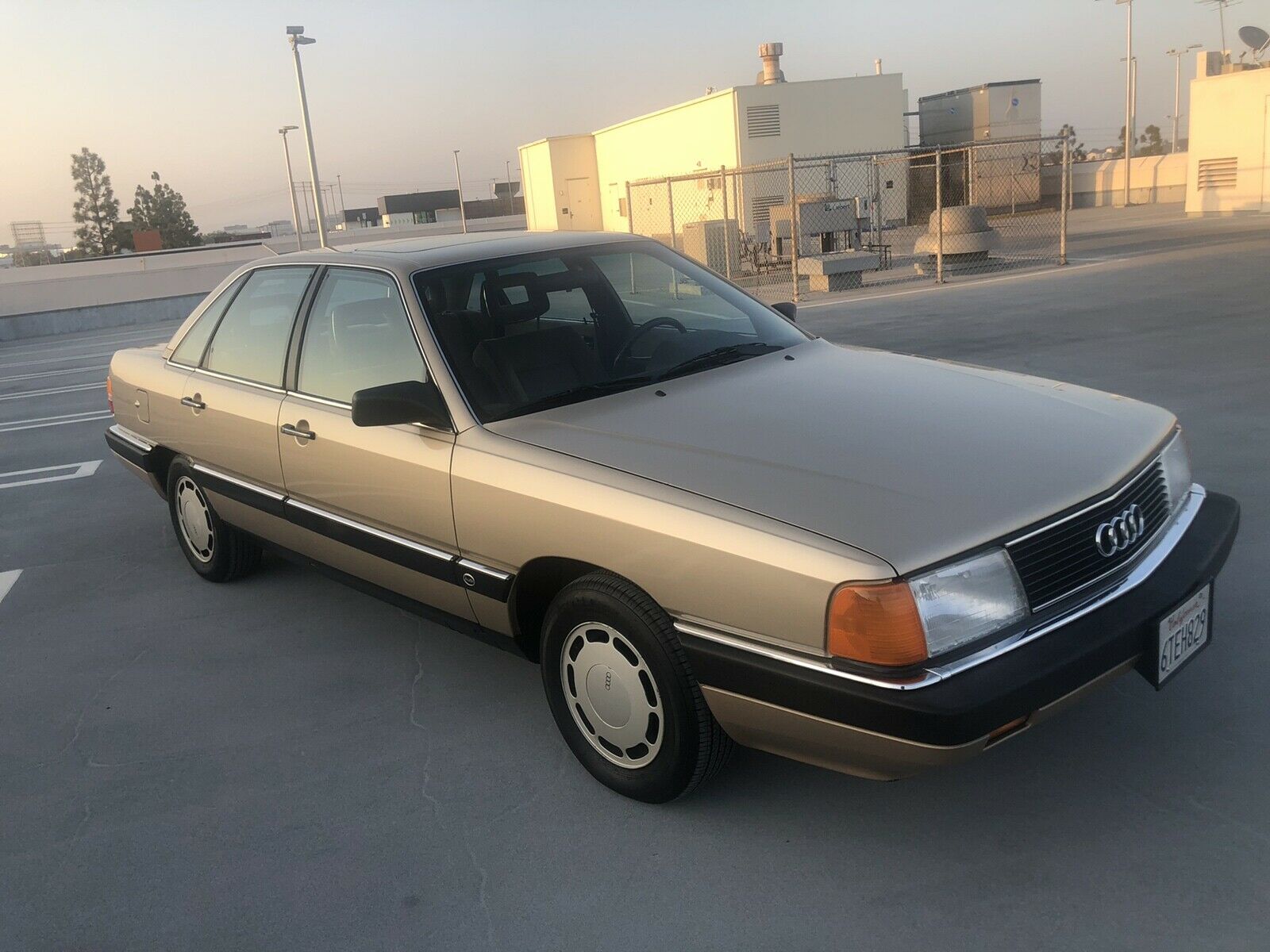 Let's go back to the beginning of Type 44 production today and take a look at this Audi 5000S. To me, this car represents just about the least appealing model in the lineup for 1987. No turbo, no quattro, automatic, Almond Beige Metallic – it really doesn't get more yawn than this. "But it's a 'S' model", you say. Ah, but continuing on the theme of Audi's unconventional naming strategy in the U.S., there was cleverly no non-S model for a few years – everyone got a participation trophy.
As it turns out, there were a lot of 'everyone'. The new 5000, which started selling in the U.S. in 1984, was a massive success for Audi. In fact, it was far and away the most successful model they sold in the 1980s. And while we love to see turbos and quattro and manuals, it was specifically this car – gold Audi 5000S front-drive automatics – that sold in droves. Audi sold 48,057 5000s in 1985, for example. Only about 20% were Turbos. And the quattro model didn't launch until very late in the year. Even when it did, they similarly never accounted for more than 20% of sales of the Type 44.
Still, ~40,000 doesn't sound like a big number. But consider Audi sold a total of 26,000 other cars between the Coupe, Quattro and all 4000s the same year. And the 5000's proliferation wasn't just over one model year. From 1984 to 1988, Audi sold 171,494 Type 44s in the U.S. and was really only limited by the November 1986 airing of the 60 Minutes debacle. This '87 is representative of how a majority were delivered, but is not indicative of the condition of most today: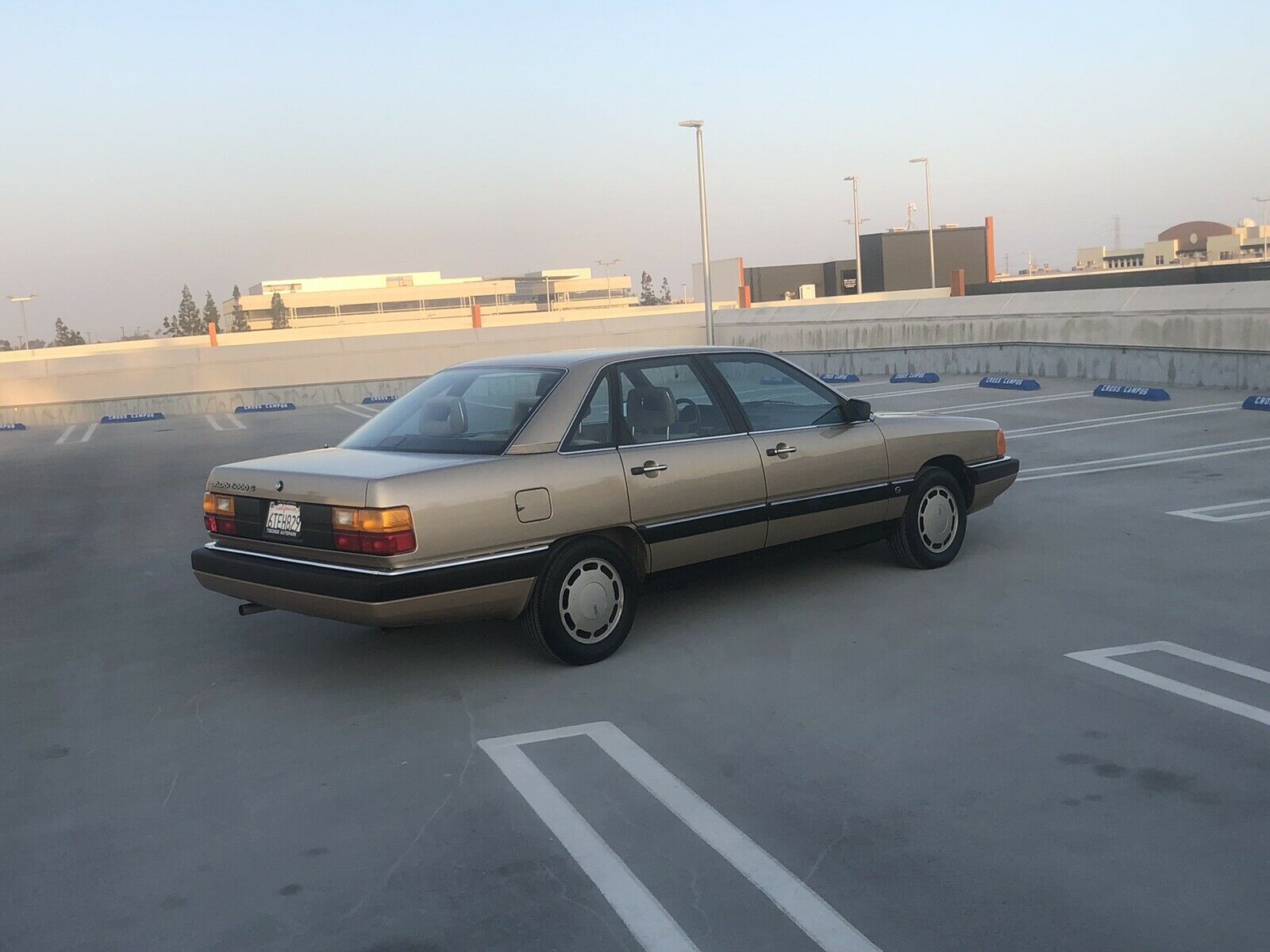 Year: 1987
Model: 5000S
VIN:
Engine: 2.3 liter inline-5
Transmission: 3-speed automatic
Mileage: 94,000 mi
Location: El Segundo, California
Price: No Reserve Auction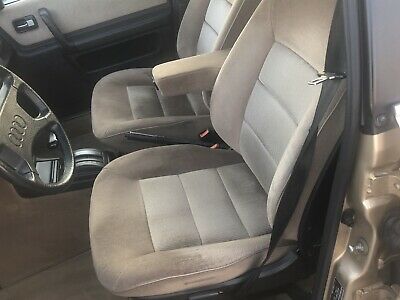 About this vehicle
This 1987 Audi 5000 is an original. The owner has had it for 5+ years. The vehicle runs great and is mainly used for weekend drives.
Seller's Notes
1987 Audi 5000S. Excellent Condition. Low Miles. comes with several options for 1987 model. Heatable front seats with temperature controls, Anti-lock breaking system, Expandable ski/storage sack (never used), sunroof, cruise control, AM/FM stero cassette. All records. All new tires in 2019. Brand new Battery. Heavy Duty Bilstein shocks. Recent new exhaust work. Runs great and handles great. AC not blowing cold. Will need new ac condenser and dryer. Rock chip on driver side front window. See picture.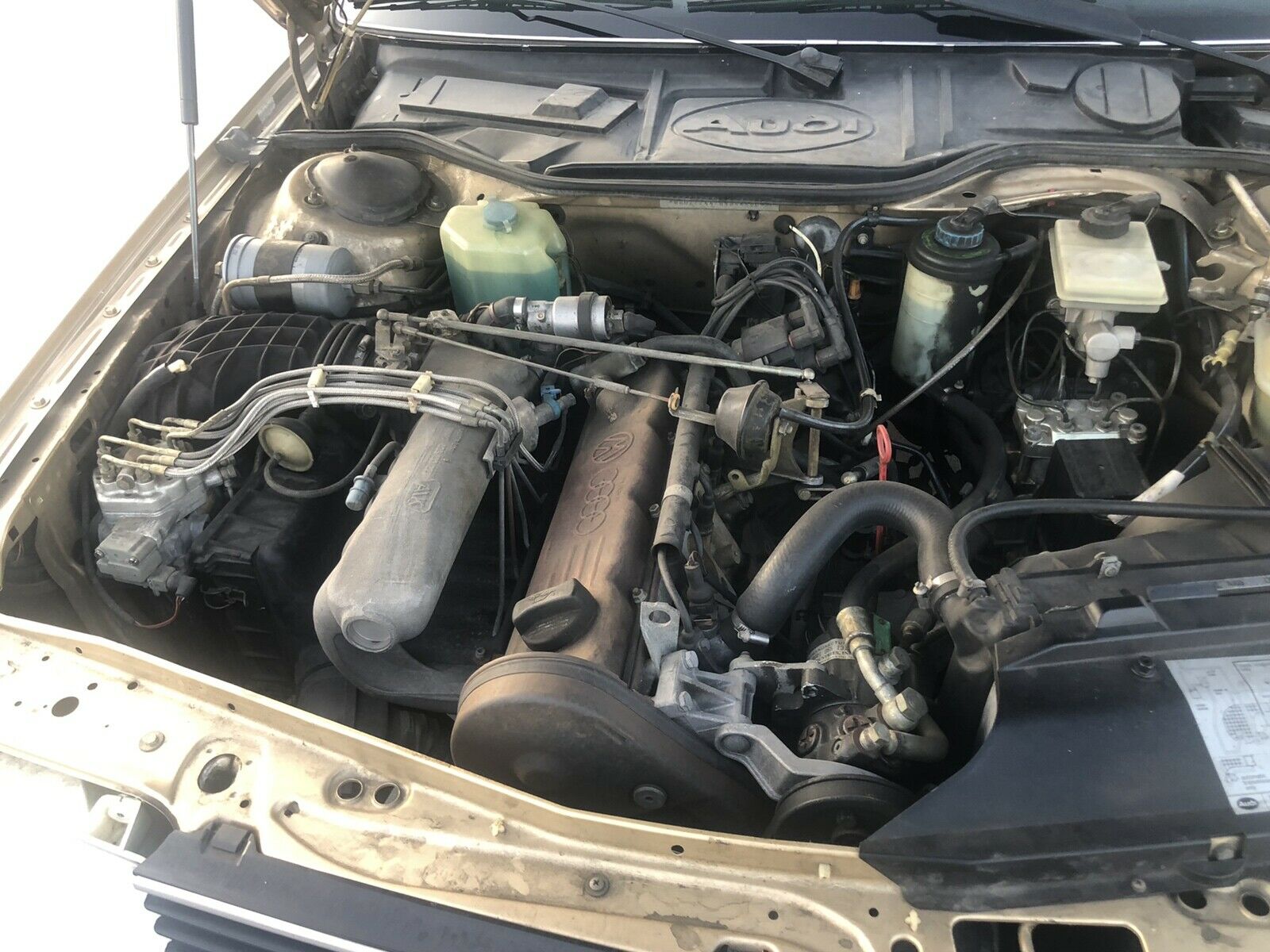 This car is pretty standard in terms of its options; you got a trip computer, a sunroof, anti-lock brakes, heated front seats, and automatic climate control. The Almond Beige exterior seems to also have been the go-to for later 5000 FWD models, and the NF 2.3-liter inline-5 almost always seems hooked to a 3-speed automatic. Condition is certainly impressive, but this isn't really a particularly desirable car. So, it needs to be a no reserve auction format to have any appeal, and that's exactly what we see here.
There's a sect of people who really like these larger Audis, and indeed they're nice highway cruisers. If you want to make a splash at Radwood, though, or really enjoy the driving experience, this probably isn't the car for you. Bidding so far is just over $2,000, and it should remain under ~4K$, as there are far more desirable Audis to buy over that amount.
-Carter