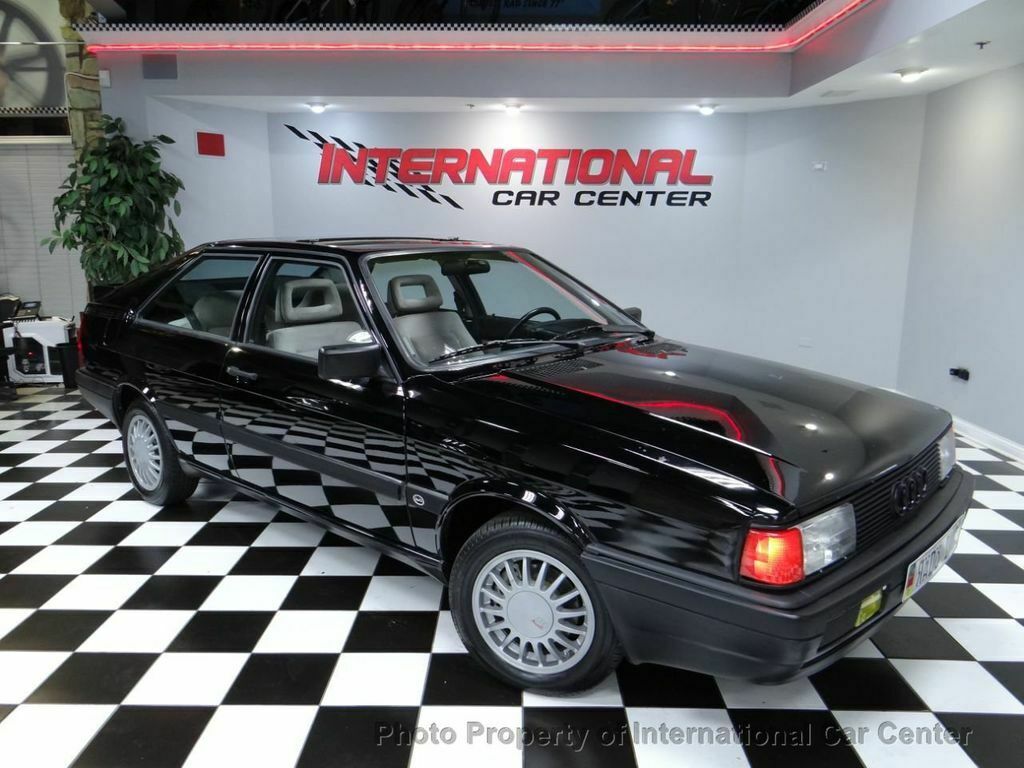 Like yesterday's GTI, the similarly Giugiaro-styled Audi Coupe GT added a touch of upscale Italian design to relatively pedestrian underpinnings. However, there was more of the rally-bred all-wheel drive Quattro DNA in the Coupe GT than its corporate cousin. Nearly everything apart from the door handles in the B2 was overbuilt; massive driveshafts, bigger brakes and heavier duty suspension, and a robust engine meant that in any form these entry level Audis have stood the test of time pretty well. While in Europe there were several different variants of the Coupe in 4 or 5 cylinder and with all-wheel drive, in the U.S. we only got one at any time. Starting with a 2.1 inline-5, the front-drive only GTs worked their way up to the last of the run 2.3 NG motored cars. With 4-wheel disc brakes, special exterior and interior treatments, a unique digital dashboard and 130 horsepower, these lighter "Special Build" GTs were a performance match for U.S. spec Quattros, and are almost as rare. This black example sports some modifications but looks quite clean overall: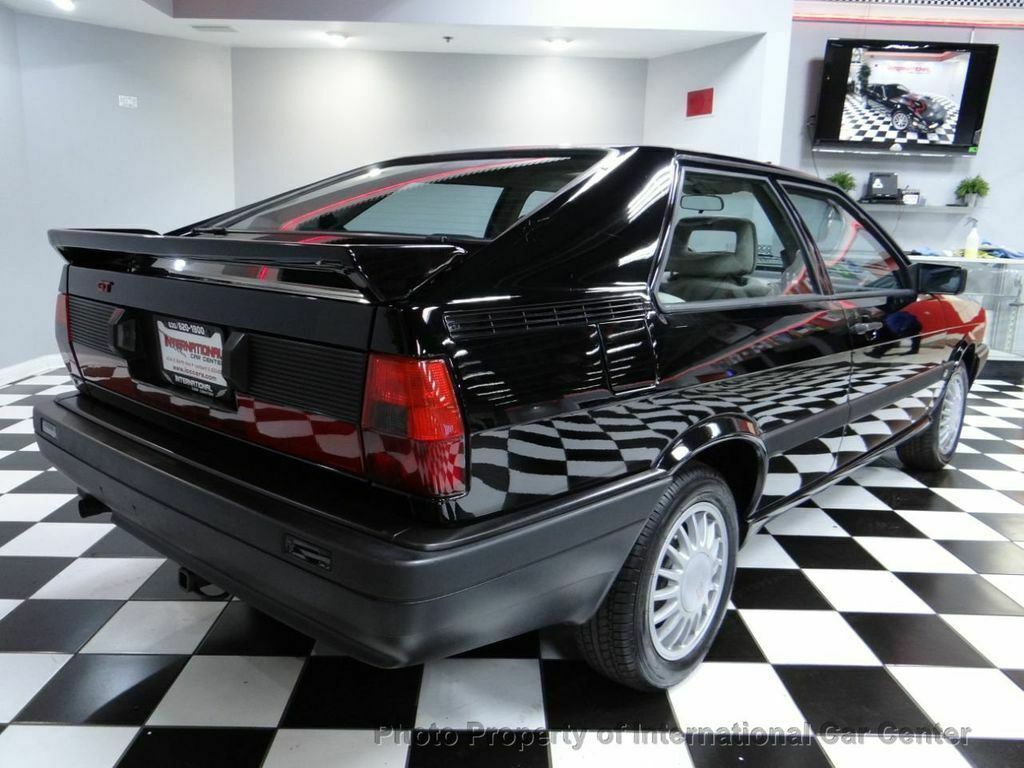 Year: 1987
Model: Coupe GT Special Build
VIN: WAUBE0857HA030531
Engine: 2.3 liter inline-5
Transmission: 5-speed manual
Mileage: "89,000" mi
Location: Lombard, Illinois
Price: $14,900 Buy It Now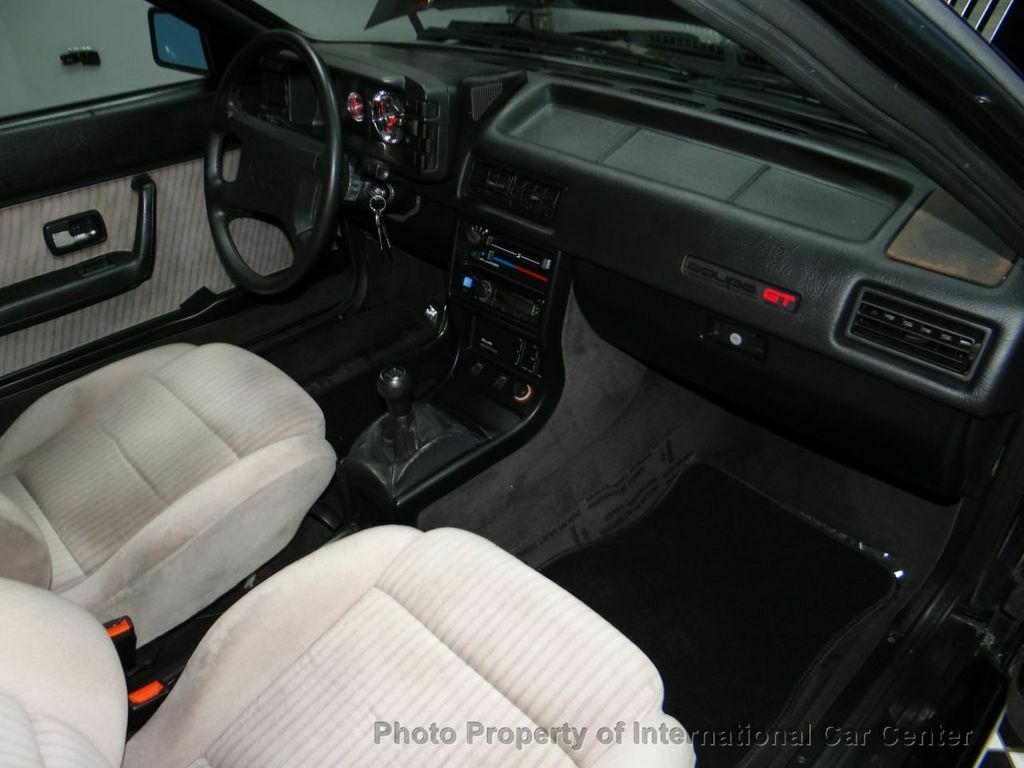 We at International Car Center are very pleased to offer for sale this very rare, & super cool 1987 Audi GT Coupe.

***Super Clean & Very Original Survivor

***5-Speed Manual Transmission

***2.2L Inline 5-Cylinder Power Plant W/FWD

***Beautiful Jet Black Over Light Gray Color Combination

***Removable Factory Sunroof

***Alpine Detachable Face CD Head Unit With Focal Speakers & JL Audio Amplifier

***Custom Made AutoMeter LED Gauge Cluster

***Original Owners Manual, Spare, Jack, Tools, Lighter & More

***Brand New Brakes, Tires, Filters, & Fluids

***The Power Windows, Radio, Fan, Wipers, Lights, Gauges, etc. Function Properly

***Starts Right Up, Runs Smoothly, & Is A Blast To Drive!

***The Prices & Collect-ability Of 80's & 90's Odd-Ball's Have Been On A Meteoric Rise, With No Signs Of Slowing Down Anytime Soon. Don't Miss This Rare Opportunity To Own A Super Cool German Classic!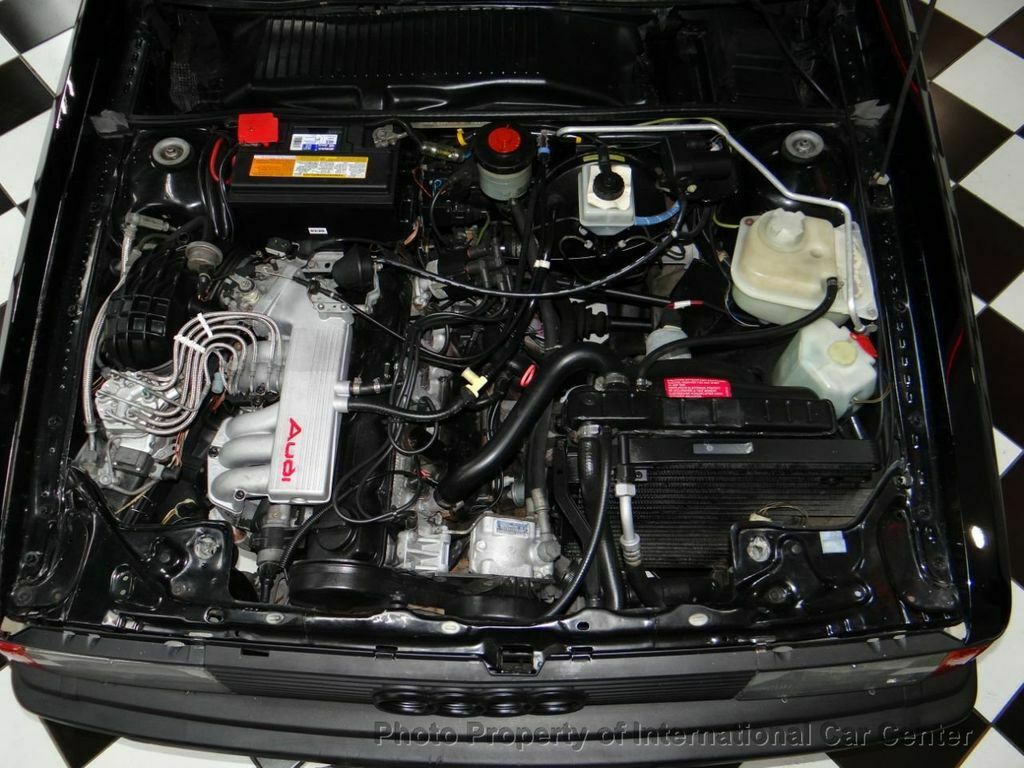 While the dealer claims that it's a 2.2, the combination of the triple-stripe interior, lack of a rear wiper, and…of course…the 2.3-liter NG engine under the hood point immediately towards a Special Build, and its originality is confirmed on the build sticker. It's harder to tell these cars apart in L041 black, but the rear spoiler being body color instead of raw rubber is also a clue. Lastly, scroll through the photos and there are the rear disc brakes that were unique.
This example is not without its problems; broken trim items are chief among them, but the paint doesn't look stellar either – though it's presentable enough It also appears that the digital dashboard failed – or, more likely, the illumination failed, leading to the "custom" dashboard, which also means you have no idea how many miles it really has. But the bones look good; the engine is remarkably clean on its fuel injection connections and the air conditioning system seems to be in place. Sourcing the parts to return this one to stock would be harder than just accepting it as-is, and that's a hard pill to swallow at the current and quite high asking price. If this car was in the ~$5k-6k range, it'd be a lot more compelling to me. But these are special cars that are always neat to see!
-Carter