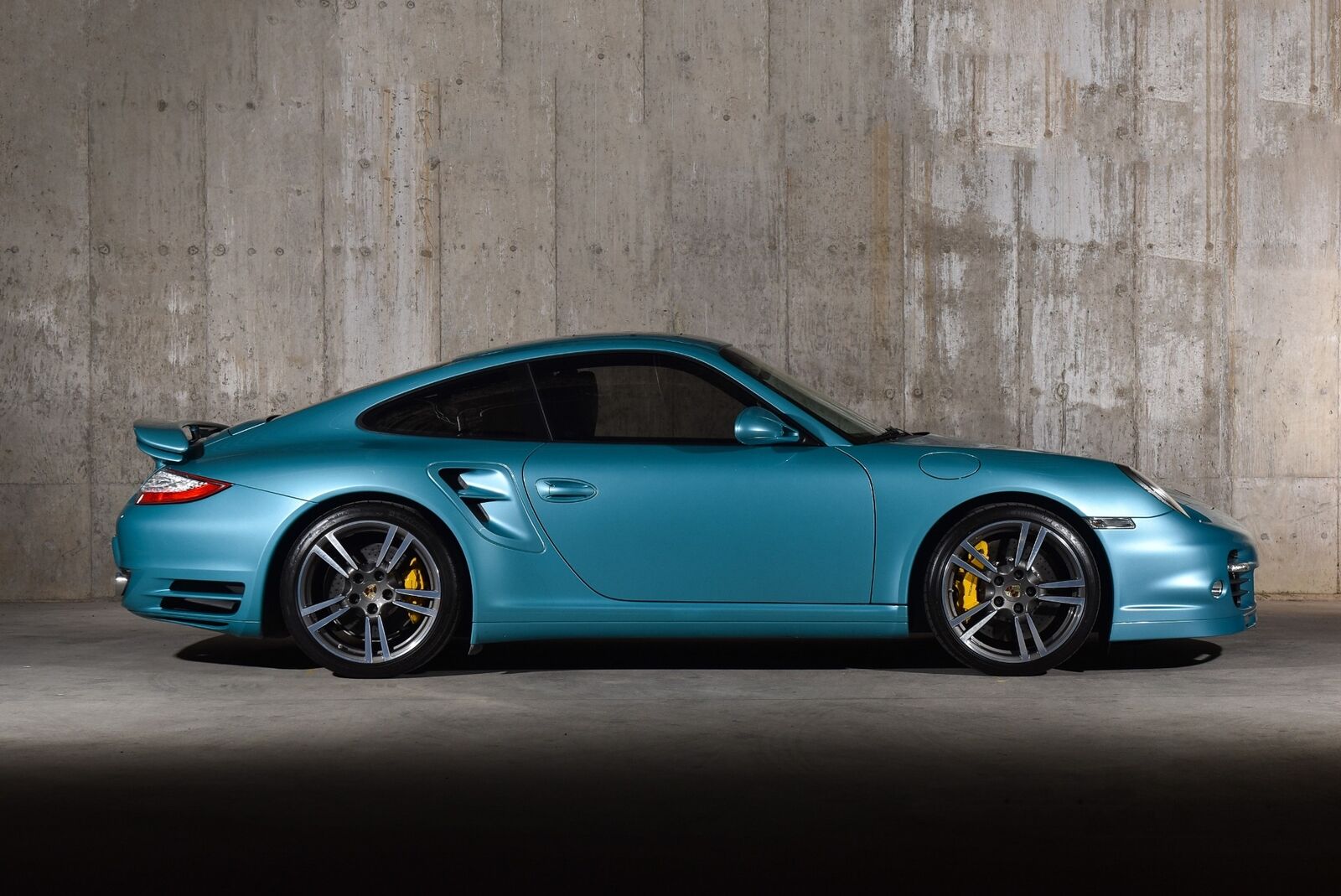 I had a dream that one day I'll own a Porsche. Well, to be fair, I have dreams that I'll own a lot of cars. But a Porsche is definitely on the short list of "top 1,000 potential cars", anyway. It probably won't come as any surprise that I'd like to own something not quite like what everyone else owns. And that brings me to today's car.
The 997 Turbo was introduced in 2006 and, once again, redefined and raised the benchmark for performance in its category. With the best part of 475 horsepower on tap, it produced nearly 10% more power out of the box than the X50 package had only the prior generation. Porsche being Porsche, that was not enough; in 2009, the car was redesigned and the lighter engine was now up to 493 horsepower. And in 2010, Porsche kicked it up another notch with the introduction of the Turbo S.
The Turbo S had all of Porsche's cutting-edge technology. Carbon-ceramic brakes, the PDK transmission, torque vectoring; if you could name it, it was on the Turbo S. These cars had 520 plus horsepower and 516 lb-ft of torque; pound for pound, these cars were quicker than the supercar Carrera GT had been just a few years earlier. Today, pricing has come down as they're not the biggest and brightest star anymore, but they still seem pretty special – and this one is just plain gorgeous to me: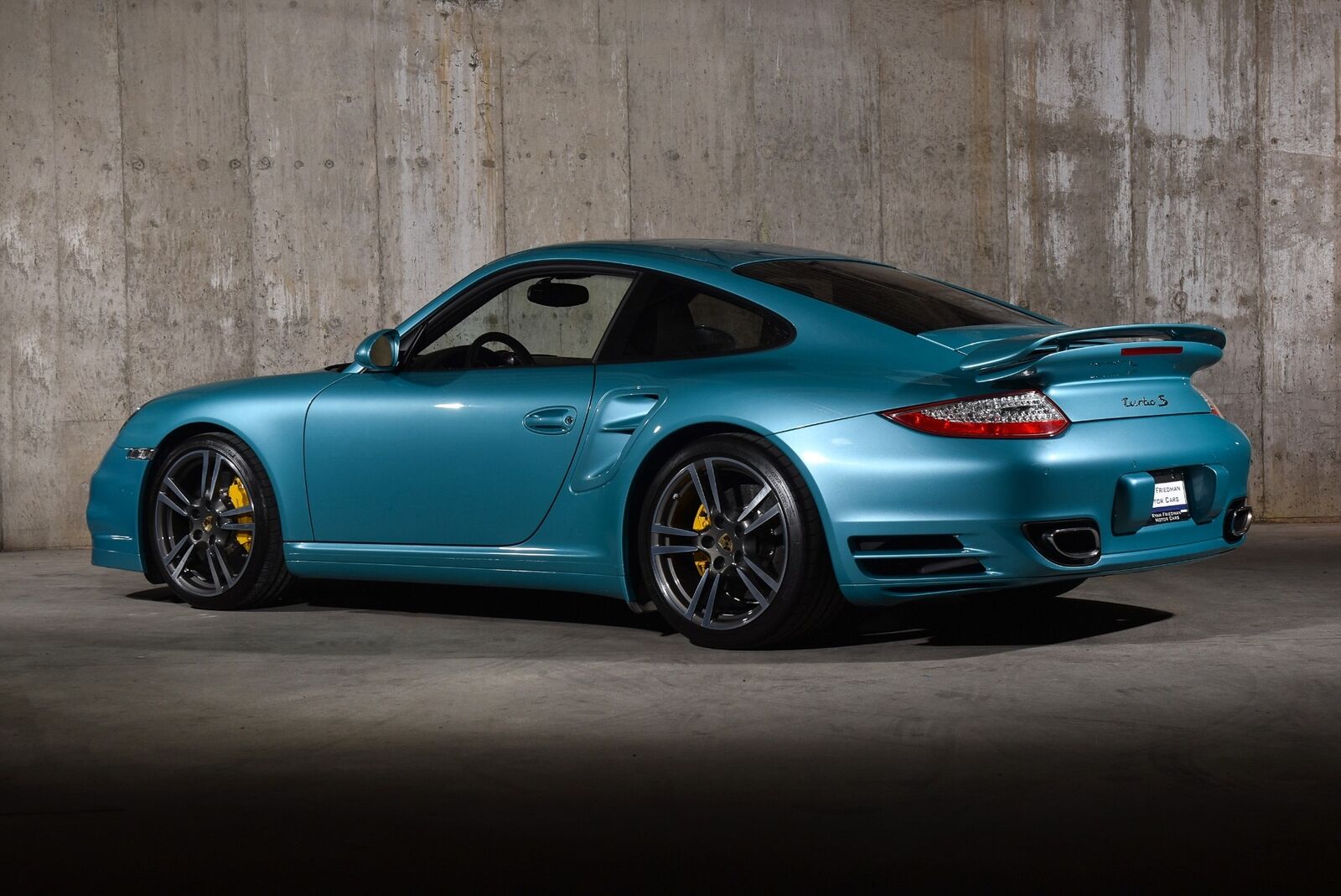 Year: 2012
Model: 911 Turbo S Coupe
VIN: WP0AD2A96CS766440
Engine: twin-turbo 3.8 liter flat-six
Transmission: 7-speed PDK
Mileage: 9,143 mi
Location: Valley Stream, New York
Price: $122,500 Buy It Now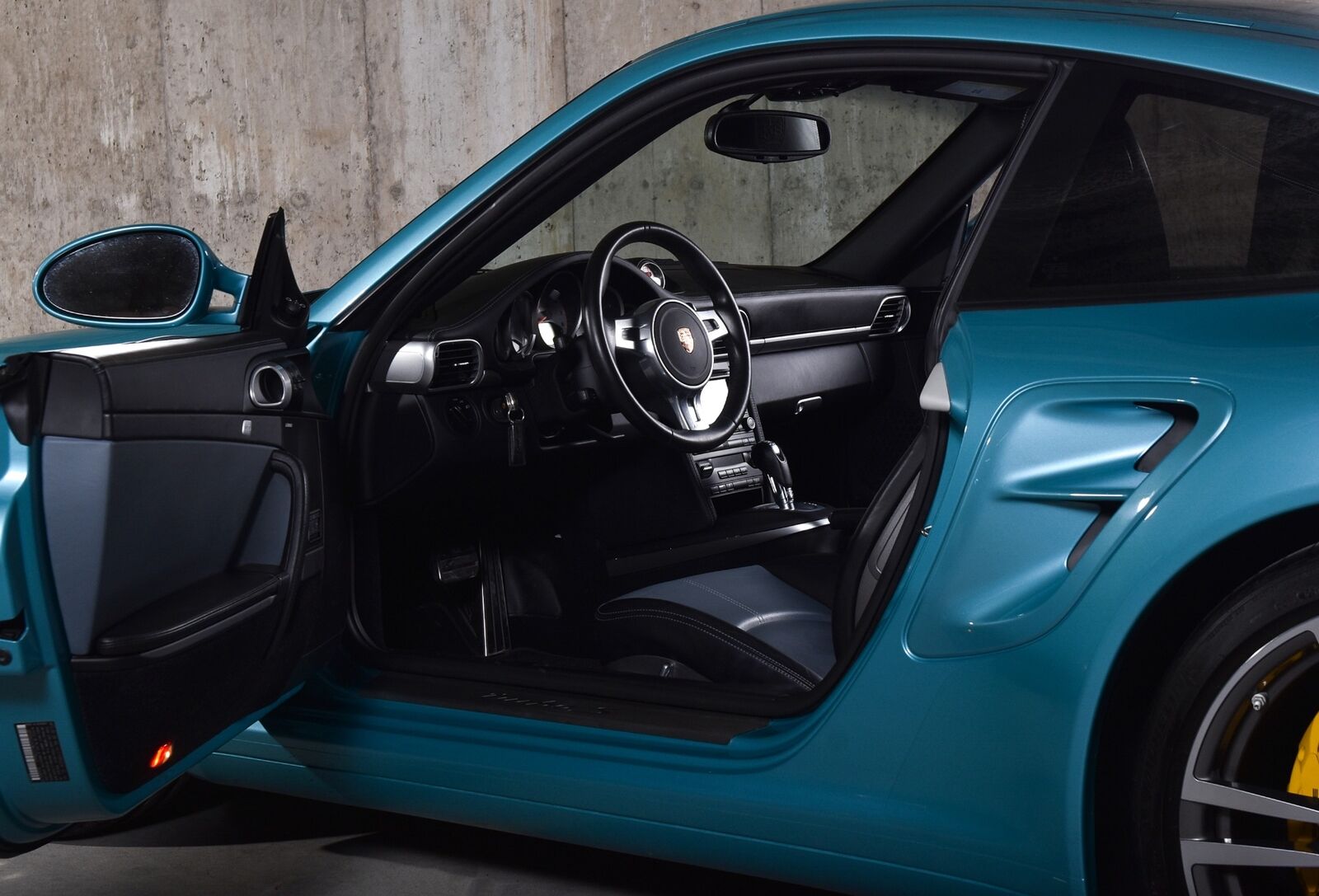 2012 Porsche 911 Turbo S PDK Coupe: The Ultimate Performance Turbo 911 Iteration Calls For The Color, Ipanema Blue! Featured On Approximately 5 Out Of The 1,267 N.A-Market 997.2 Turbo S Coupes Produced From From 2011-2013, Ipanema Blue (Introduced In 2012) Is As Buoyant As Its Namesake Rio De Janeiro Beach And Is A Color That Furthermore Draws One's Attention To Coupe's Alluring And Storied Design Language Extremely Well With The Light Blue Theme Continuing Into The Cabin! This Spectacle Of An Example Has Had 1 Previous Owner And Displays A Very Low 9,XXX Miles Along With A Clean Carfax Report And Benefits From A Recent And Complete Servicing Rendered By Our In-House Porsche Tech With 30 Years Of Expertise (Servicing Specifics Are Available Upon Request)!The 997.2 Turbo S' Notoriety: An additional 30-hp and 36-lb-ft of torque over the standard 911 (997.2) Turbo with standard-issue equipment including (but is not limited to) the Sport Chrono Package Turbo with dynamic engine mount setup (provides for a heightened riding and handling experience) and the permanent "overboost" function; Porsche Torque Vectoring (PTV) system with a mechanically locking rear differential; a carbon-weave finish on the air filter's housing; the highly-sought-after Porsche Carbon Ceramic Brakes (PCCB) (PCCBs are renowned for the lighter weight over the standard steel braking setup, which provides for improved handling and agility along with being a brake-dust free setup; and Adaptive Sport Seats. Also, the 911s proceeding the 997.2 (991s and 992 911s), lack the preferable sizing that this example offers as it's really the last of the svelte-shaped and "right-sized" Turbos that are inline to the original 911 Turbo's (930) design philosophy.The Aesthetics: When viewing this 911 Turbo Coupe, your presence is greeted by its ultra unique Ipanema Blue Metallic finish, that when underneath varying lighting conditions, looks even more magnificent; the wide rear fenders with side integrated intakes; forged 19-Inch Turbo II wheels (showcased in front of yellow brake calipers with black "Porsche" script) completed in titanium; clear LED taillights; Bi-Xenon headlights with dynamic cornering lights; an automatically extending and retracting spoiler; front bumper integrated fog lights and LED daytime running lights; with dual tailpipes completing the exterior.
Inside: When entering the cabin, your occupancy is welcomed by the 'turbo S' insignia on aluminum entry guards; a Black and Titanium Blue Leather interior; light-colored stitching throughout; and select areas with an Aluminum finish. The driver is faced with a leather-wrapped 3-spoke sports steering wheel with gearshift paddles; the central rev counter with the 'turbo S' logo, the dashboard-mounted Sport Chrono; a centrally located, 6.5-inch touch-screen display unit; and the 7 -speed double-clutch PDK transmission. Front occupants are embraced by the Adaptive Sport Seats (featuring perforations, blue inserts, and an embossed Porsche Crest in each front headrest). The cabin's audio experience is provided by the standard, 13-Speaker, BOSE Surround Sound System.
Performance: The all-wheel-drive Turbo S is powered by a rear-mounted and twin-turbocharged, 3.8L DFI flat-six engine, providing a forceful 530-hp and 516 ft-lbs of torque with performance figures of 0-60 in an estimated 3.3 seconds, with a top speed of 196 mph.
What a stunning car. Ipanema Blue Metallic is just the right tone to set the car apart without being over-the-top. And the 997.2 restyle seems to really be the sweet-spot in terms of styling on these cars. What's interesting is that this car actually decodes as Lagoon Green Metallic, but looking at other Ipanema Blue Metallic examples, I think they go the color right here. The Titanium Blue accent leather is pretty stunning, too, and this car really has every option you could imagine, and the condition appears to be nearly new, as it should with less than 10k miles.
Pricing? Yeah, it's not cheap. And the asking price seems to be more than the market will provide at this point in time. After all, $10k less can get you into a five-year newer 991 Turbo.
But, look at it!
-Carter