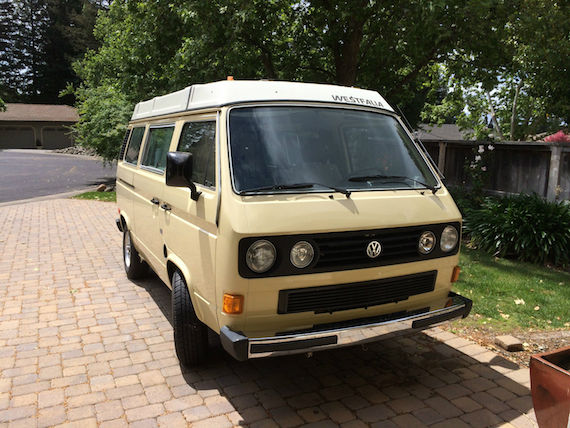 I've been trying to find VW vans that provide more affordable alternatives to the Westfalia, which has become the E30 M3 of camper vans. Well, today's Ivory example shows that these German mini-RVs are as treasured as the color's namesake with a very serious asking price complementing low-mileage and some choice upgrades. While the South African lights are great and the exterior condition shows the garaged life, the interior is not the nicest we've seen. You could buy a brand-new, fully-loaded GTI for $10k less, making some shake their heads and walk away. Some will see this as a low-mileage gem, however, and I wouldn't be surprised to see the seller get something not too far off the asking price.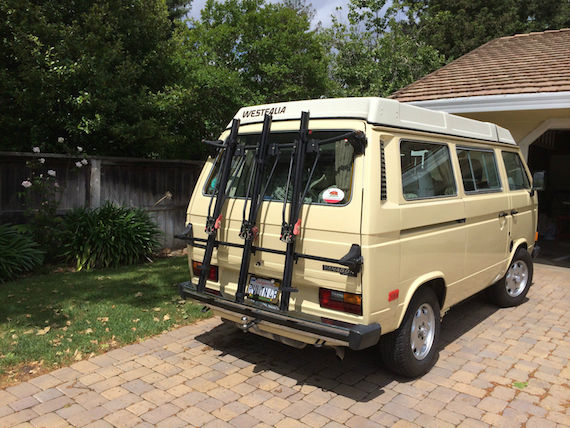 Year: 1982
Model: Vanagon Westfalia
Engine: 1.8 liter inline-4
Transmission: 4-speed manual
Mileage: 61,000 mi
Price: $41,999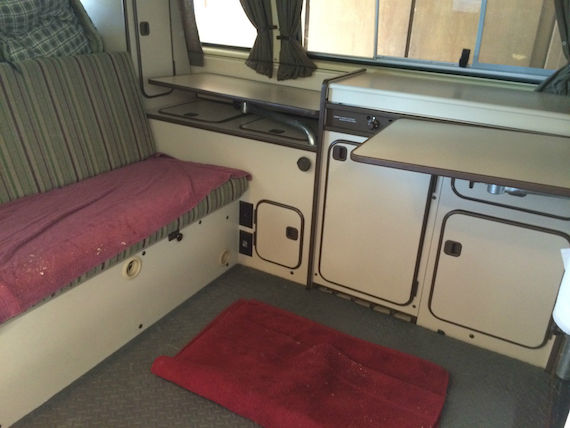 This is an original California car from the original owners family. It is a diesel 1982 Vanagon Westfalia camper van that was converted to a 1.8l gas jetta engine. This van has 60,000 miles and has always been garaged so it is in fantastic condition with all original paint and no accidents and of course no rust. It has the Behr air conditioner, South African grill with real aircraft landing lights, Propex heater mounted under seat, Mercedes 15″ wheels with new tires, later style electric mirrors, two propane tanks, led lights, trailer hitch, yakima bike racks, etc. This is a one of a kind car at a super condition. It runs perfectly and strong. The original 1.6l diesel engine had only 47 hp and was unsafe to drive and has always been registered in California as a diesel.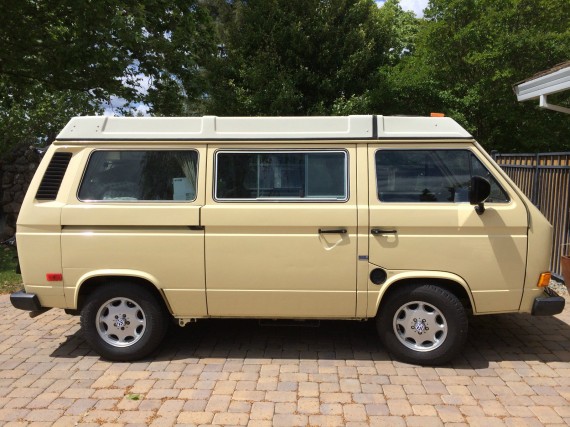 I guess registering it as a diesel keeps you have from having to smog, which is a nice perk. If it were my $40k, I'd probably hold out a little longer because every once in a while nice examples do come up for less. This price does, however, represent the increasing desirability of these Vanagons. As time passes, they are increasingly seen as the pinnacle of fun van touring, just as the E30 M3 is more and more respected for its simplicity and personality in the face of endless model bloat.
-NR