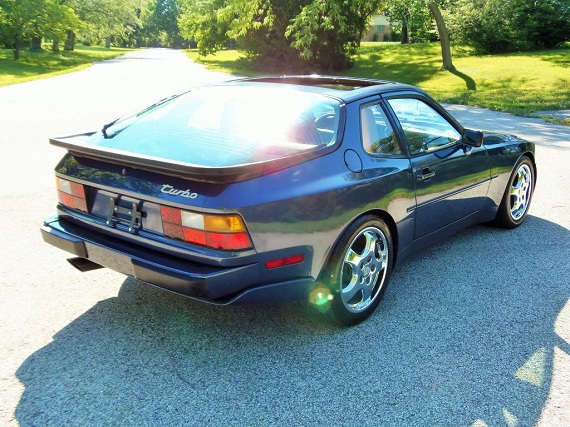 Everyone wants a perfect car, let's be honest. But I often feel that I could accept a reasonable amount of flaws to have a car that I felt completely comfortable driving. Make that car a classic Porsche, and you'd still be talking big bucks, right? Well, not so fast – if you look around, you can still get some remarkable deals on 944 Turbos, one of the best driving cars from the 1980s. Present that car in the rare shade of Nautic Blue with tan leather, and you've got one heck of an understated looker with performance to back up the badge. Would you drive it?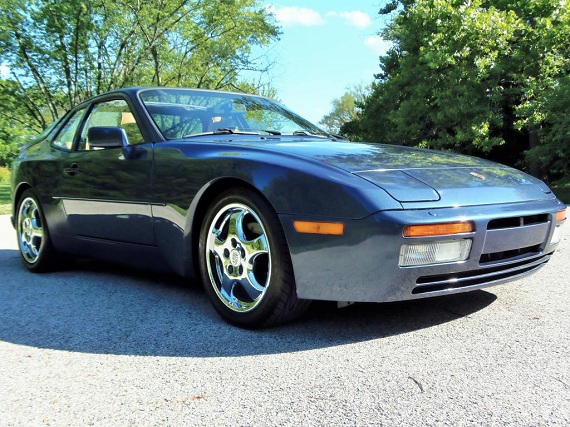 Year: 1987
Model: 944 Turbo
Engine: 2.5 liter turbocharged inline-4
Transmission: 5-speed manual
Mileage: 102,740 mi
Price: No Reserve Auction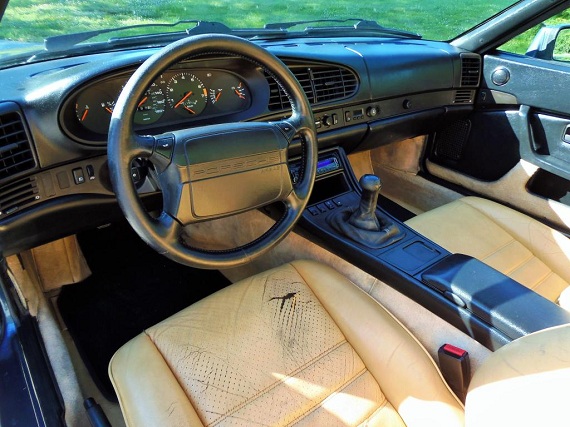 This is a NO RESERVE auction, meaning that the highest bidder at the end of the auction wins, regardless of the final price!

This 944 Turbo is in exceptional mechanical condition and can be reliably driven anywhere! Aside from the custom 3" performance exhaust system, the car is completely stock and has never been tracked or raced like many of the other 944 Turbo's you will find. Additionally, it has recently undergone a very comprehensive service including:

Completely new clutch kit (including new master cylinder, new slave cylinder and new rear main seal)

New timing belt (including new balance shaft belt, new AC belt, and new power steering belt)

New 3" performance exhaust system

New spark plugs and rotor

New motor mounts

New front wheel bearings

Fuel system completely flushed

Brake system completely flushed

New Kenwood Bluetooth stereo with Pandora (needs to be wired)

Newer Toyo Proxes4 ZR tires mounted to chromed Porsche Cup wheels.

This 944 Turbo is carried out in ultra-rare Nautic Metallic (LY5Z) paint, which looks incredible! You will likely never again see a 944 Turbo in this special factory color!

I took many pictures of the outside and inside of the car, which are included below, and should be used to confirm the car's overall condition. As with any car of this vintage, there is some expected age-related wear. I have had this 944 Turbo thoroughly inspected and serviced and the only things that remain that it could benefit from are new tie rods, a new climate control unit, an adjustment to sunroof mechanism, power locking door mechanism and driver door pull. Other than this, everything performs exactly as it should.

The history on this car is as follows:

Originally purchased in Florida where it spent the first three years of its life before being brought to California. In 2001 the car underwent a substantial servicing (pictures of these records are included below) before being put into storage. While in storage, the then-owner passed away. Once the car was reacquired, it received a salvage California title after failing to undergo California inspection testing. The car has never been involved in any type of accident or damage, which is confirmed in the CarFax report (also included below). It currently has a rebuilt Indiana title certificate and can easily be titled in any State without difficulty.

All reasonable offers will be considered. Accordingly, I encourage you not to wait to bid if interested.

This is a serious auction and I ask that you please be respectful of this. As such, please have funds available in the full amount of your bid/offer and only bid if you agree to all of the terms and conditions contained herein. Please ask any and all questions prior to placing a bid and only bid if you are fully intent on purchasing this car should you win the auction.

A one thousand dollar ($1,000) deposit by credit/debit card or bank account through PayPal is due within twenty-four (24) hours after the close of the auction. The remaining balance must be paid within five (5) days via PayPal, bank transfer, or cash.

This car is being sold AS-IS, with no warranty stated or implied in any way, shape, or form.

I'm happy to help with shipping arrangements, but this will ultimately be the responsibility of the winning bidder.

If you should have any additional questions about this car that haven't been covered in the description, please ask me.

The car is available to be seen and test driven, which I fully encourage; however, please arrange to do this before the auction is completed.

I am still driving this car on occasion; therefore the mileage may be slightly higher than is reported in the listing.

Thank you for looking and best of luck in the auction!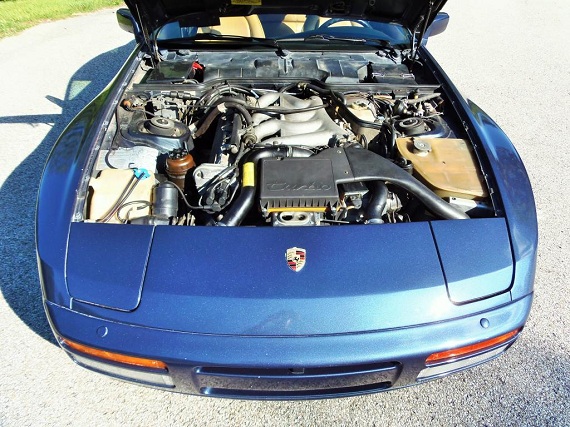 To me, the salvage title due to failed inspection sounds a bit fishy; could any of our readers confirm that this actually occurs? I'd be much more concerned with finding out exactly why the salvage title was issued. Next step, unchrome those wheels or swap on some of the forged Turbo S wheels. Otherwise, the outside is perfect; I've always loved how the Nautic Blue offset the silver-toned badge. I could accept the seat flaws for a driver, or just look for a set to replace them down the road – but the overall presentation of the car is great. For the right price, I think I could live with the salvage title presuming no actual serious damage had occured – and right now the price is right. With a day to go and no reserve, the bidding on this 951 is currently a shocking $5,800. Granted, there's a likelyhood it will end up nearly double that amount – but maybe, just maybe, you could steal one this time around….
-Carter