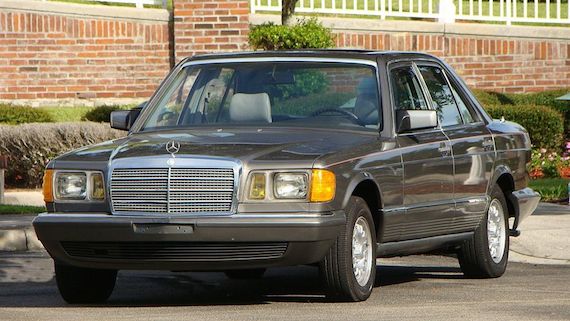 I always wonder why cars that are eco-friendly have to look so overtly different from a normal vehicle, oftentimes appearing as the automotive equivalent of a Birkenstock. Not being one to shout about my accomplishments, I like to do things a little bit more discreetly. In this case, if I was looking to gain a little bit more economy in my daily travels, I would choose a car like this 1983 Mercedes-Benz 300SD that is for sale in Florida. This vehicle comes to us by way of an estate sale. There's not a whole lot of information to go on, but from the looks of things, this could turn out to be a very good buy.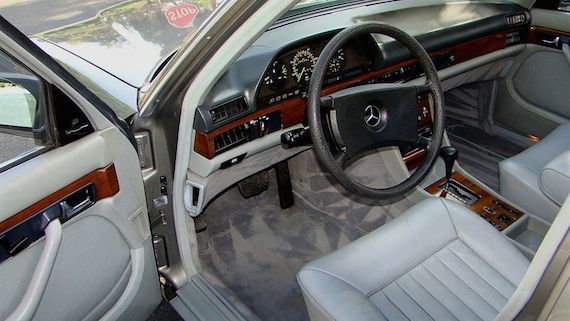 Year: 1983
Model: 300SD
Engine: 3.0 liter turbocharged inline-5 diesel
Transmission: 4-speed automatic
Mileage: 58,385 mi
Price: Reserve auction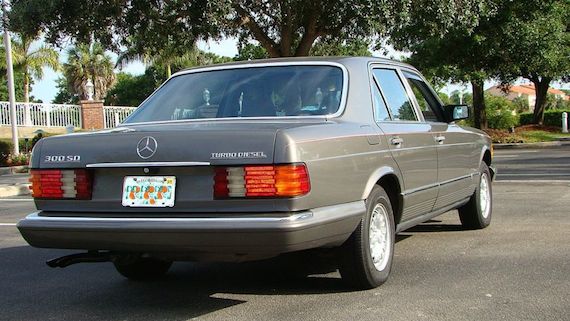 This is an estate sale and not my personal car. I am representing it for our clients and only have limited knowledge of it. I have represented a few of these older Mercedes diesels but I have to say for a car that is 31 years old it is in exceptional condition inside and out. Only once in a while do you find one like this that only has 58,000 original miles and looks it. The only thing I can find that does not work properly is the antenna. The original radio was removed and an aftermarket AM/FM with CD was installed in its place. Tires look to be in good condition and are mounted on the original alloy wheels.

The car runs very well and shifts perfectly, plenty of shine on exterior paint and really nice inside with nice wood veneer trim. Very low miles for this model year. Very clean engine and trunk areas. New floor mats. Cold air conditioning. One family owned. Our client has given me a very favorable reserve price to list this car here on eBay for serious bidders only. We do check all our bidders that have low or no feedback, so please if you bid please bid to own. For a more in-depth description or to make an offer call J.C. at 954 658 2814.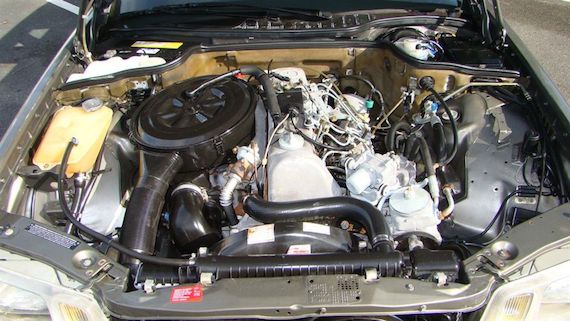 Later on in the W126 production run, the diesel offering switched powerplants, from the OM617 five-cylinder unit we see here, to the OM603 six-cylinder unit that, unfortunately, had some teething issues. The five-cylinder in this car is known for its bulletproof nature and with this kind of mileage is practically brand new. A good PPI and a run through of any parts that might need to be replaced due to age would be a good rule of thumb before pulling the trigger on this one. While I prefer the later W126 with its updated lighting and body cladding, this earlier 300SD in its relatively timeless color combination is speaking to me.
-Paul