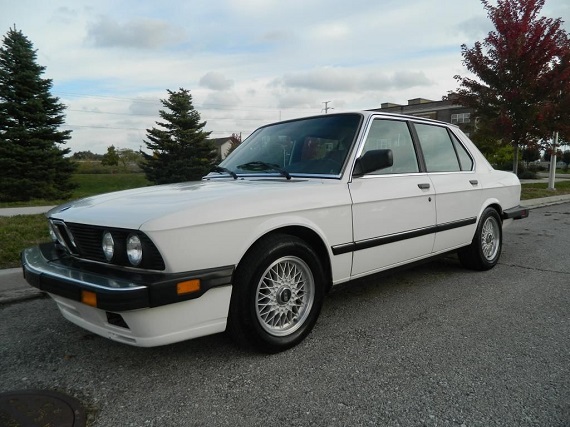 When I was a young driver, I was lucky enough to have a few mid 1980s BMWs in the family. My father had collected an assortment of some of the best; a 1982 633CSi, a 1985 635CSi, a 1988 M5 and a 1988 735i 5-speed. Of course, driving each of these cars, I felt in some measure invincible. Considering I had learned to drive on a 1984 Toyota pickup, these leather-lined inline-6 monsters might as well have been Ferrari Enzos. And as if an invitation to dip into that speed, the later 6 and 7 had factory hard-wired radar detectors. Not only was I at the wheel of a car capable of Saturn V levels of thrust, but it was also invisible. My cloaking device engaged, I'd speed down the roads; in hindsight, the who scene was probably similar to the pinnacle of the storyline in The Hunt For Red October as a torpedo closed in on the submarine. I'd stomp on the binders as soon as those beeps registered what was surely an entire squad of police setting up a roadblock for me. Oddly, they all seemed to occur around stores with automatic doors. Even more oddly, there never seemed to be any police there. And especially vexing was the total lack of response when you would drive past an actual police car. At first, I assumed they just had their systems off. I mean, why would BMW install a system in their car that didn't work? But as the number of actual police speed that the radar detector picked up remained shocking close to zero, I began to be suspicious that this system had actually been installed merely to annoy me. I still get a chuckle every time I see them in older BMWs, such as this 1987 535is: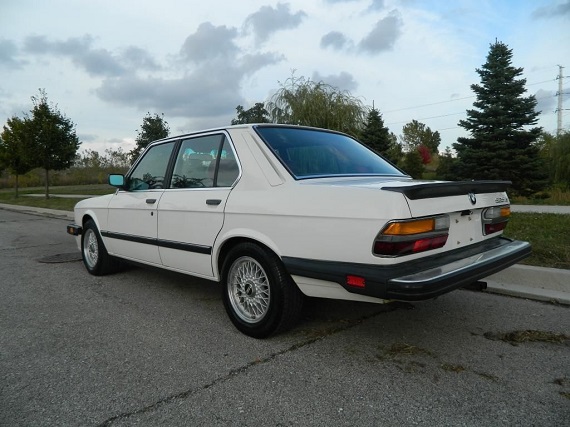 Year: 1987
Model: 535is
Engine: 3.4 liter inline-6
Transmission: 5-speed manual
Mileage: 204,144 mi
Price: Reserve Auction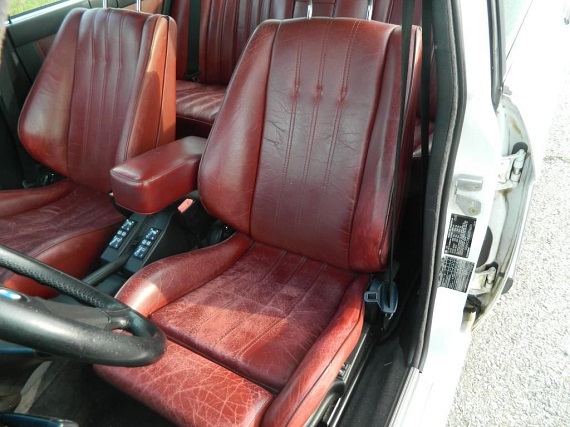 For sale is my 1987 535is, It's a 5 speed with 204k miles Alpine White in color with Cardinal Red leather. The car is great condition considering the fact that it is 27 years old. It was owned by the same family since new (until I acquired it) and was always maintained with the utmost care. I have service records dating back to 1987 when the car was new as well as all the books and manuals.

Details

1987 535is Alpine White/Cardinal Red

5 Speed
Mileage: 204,144
Clean Title
Very little rust (pictured in the photos) The areas of rust are in the following locations: rust around the license plate lights, right rear bumper shock mount, small hole in spare tire well.
All body panels are original and still have the original vin tags with the exception of the driver fender, It is a dot-r replacement. The sunroof panel was changed by the previous owner to black
Paint condition is a 8/10 Shines very well with no dents or scratches
Interior is 8/10 leather is soft and supple, no rips tears or holes in the leather. The dash has 1 crack thats about an inch long. If the seats were re-dyed they would look perfect
All electronics work as they should windows,lights,seats, etc…
Mechanically the car is in great condition! Engine pulls nice and strong. Transmission shifts nice and smooth with grinds or clunks.

Recent Maintenance

Ball bearings
Center support mount
Flex Coupling
New Battery ( DieHard)
Motor Mount left & right
New Alternator
Distributor cap
Spark plugs
Coil
Ignition wires
Fuel filter
Air Filter
Upper and lower radiator hoses
Rebuilt Injectors

Things that may need attention:

The suspension is a little bouncy and could really benefit from a refresh.
The Sunroof sticks sometimes and won't open, I have not looked into it yet but it could be an easy fix.

All in all its a great example of an original unmolested 535is. These e28's are getting harder and harder to find in nice shape especially the 535is. The car just needs a little TLC and it could be almost perfect. I have tried to describe the car to the best of my abilities, The car is not perfect but still a great example. If you have any questions please do not hesitate to contact me.

I reserve the right to end the auction at any time as the car being sold locally as well.

Sold as is

$500 non refundable deposit is due within 48 hours of auction closing. Please do not bid if you have no intention in purchasing the car.

Happy eBaying!

On Nov-07-14 at 20:35:13 PST, seller added the following information:

To those interested I do have pictures of the undercarriage but I can not post them because eBay only allows 24 photos. If you would like to see them please send me a message with your email and I will send them to you. The undercarriage is very clean with no rust or corrosion.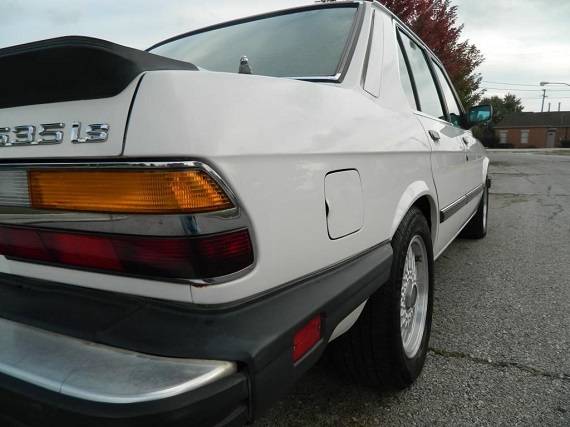 I really like the combination of Alpine White and Cardinal leather in the 5 series; it seems both striking and classy. The BBS RZ wheels aren't original but look visually slightly closer to the M5 units with a bit more lip than the original 535is wheels would have had. Overall presentation of the car is quite good; however, there's some pretty concerning rust in the back of the car that will need to be addressed. It also appears that the fog lights are missing from the air dam; they're likely a reasonably cheap fix but it's odd that they're gone. This car appears to be a budget driver, but one that will require some fixing if you want to keep it long term. Still, the price should stay fairly low; with rust and over 200,000 miles, this car should remain well below $5,000; just don't trust that the radar detector will keep more money in your pocket if you've got a lead foot.
-Carter