The E39 BMW 5 series is, for me, the definitive German sports saloon. I've known several people that have owned them, both in six cylinder and V8 forms, and it is my goal to own an M5 from this generation some day. Sometimes, though, a more mainstream 5er comes up that catches my eye, such as this 530i for sale in New York.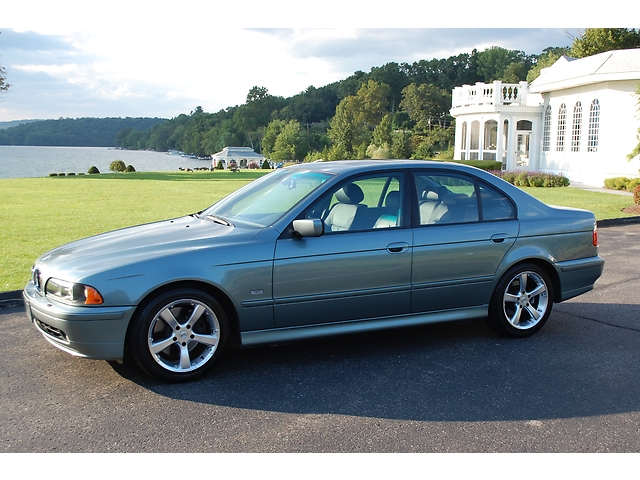 For sale is a 2001 BMW 530i sedan. It is an automatic. It has the M package, heated seats, leather, cruise control, keyless entry and much more. It is a new car trade in from a local Lexus store. It is a one owner car in stunning condition. It has been garaged and well cared for. It is like new both inside and out. Everything works as it should. This car turns heads! It is stunning. It looks like a new car. It is so clean and has 74k miles. No accidents or paint work. The original wheels have the clear coming off the lips so the owner put another set of wheels on. It comes with the original wheels that can be refinished to look like new.
While it's not the M5 beast that we all love here at GCFSB, I do appreciate the 530i, as it was the biggest capacity six cylinder 5 series you could have in an E39. Glacier Green is a very sublime color, and one that I like. If you could knock around $2,000 off the selling price and get the original wheels refinished included in the selling price, this would be a good buy.
-Paul