The legend that is the BMW M3 began with this car right here. Production commenced in September 1986 and ran through 1992 and forever changed was the compact sports saloon game. A champion on both the road and track, these cars are revered to this day like few other M cars. This M3 for sale in The Netherlands is a first year model that looks great in black with the red pinstripe on the bumpers and some distinctive five spoke wheels.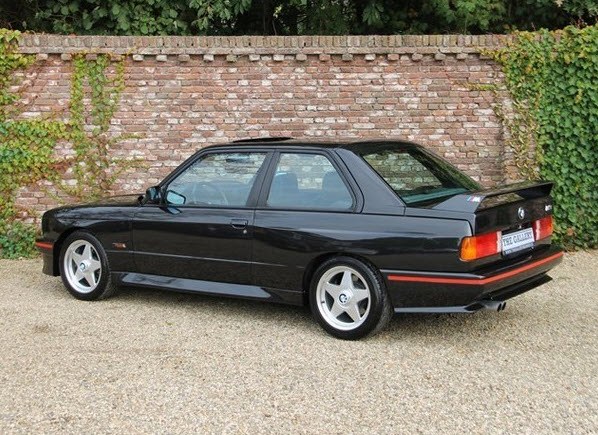 Onboard computer, sport steering wheel. Very rare and in immaculate condition. BMW M3 in the most equipped version! Only driven 94,000. Absolutely accident free! Interior is absolutely original and unique! Car was originally sold in Italy and is equipped with an original air conditioning and a sunroof. 1987 is also the first year of production of this very limited and exclusive BMW. Specially designed for Group A of the European Touring Car Championship. Roberto Ravaglia won directly in the first year of WTCC and the following years also different touring car titles, including the DTM in 1989. Therefore, the most successful "touring car" at all! An absolute collector's item!
It's not news that E30 M3 prices are skyrocketing. But even considering that, $50,000 is a big ask for one of these cars. Realistically, this M3 might bring $35,000 to $40,000 tops to the right buyer. Only the lowest mileage, museum quality E30 M3s may breach the $50,000 mark here in the US.
-Paul