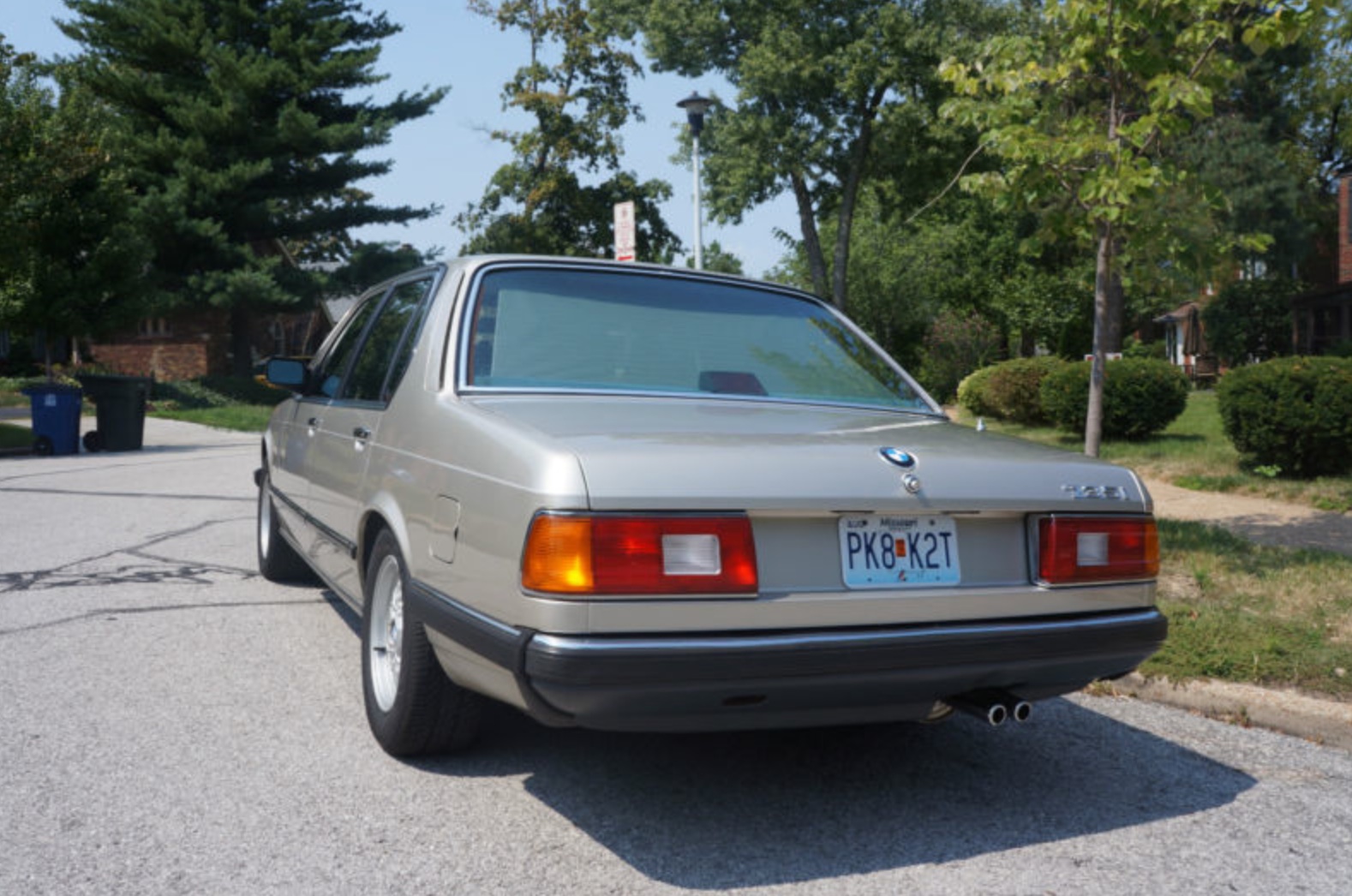 When the conversation comes around to talking about BMWs from the 1980s, the E30 and original M3 would no doubt be a centerpiece of the discussion. The E24 6 series coupe, however, is fast becoming a collector favorite as we saw from our recent highlights during Shark Week. But what about this sleek coupe's saloon sibling, the 7 series? Long forgotten and overshadowed at the time by the beloved W126 Mercedes-Benz S class, the E23 is a car longing for some attention. Unlike the 6 series, there are few left in mint condition, as most were used by executives and VIPs who moved on from them rather quickly, which left these cars in the hands of second hand buyers who picked them up on the cheap and were less than fastidious with care.
This 1987 735i for sale in Missouri, however, is an awesome example of the last year of this model and has well under 100,000 miles on the odometer. This car is a serious treat for any executive car enthusiast of the era.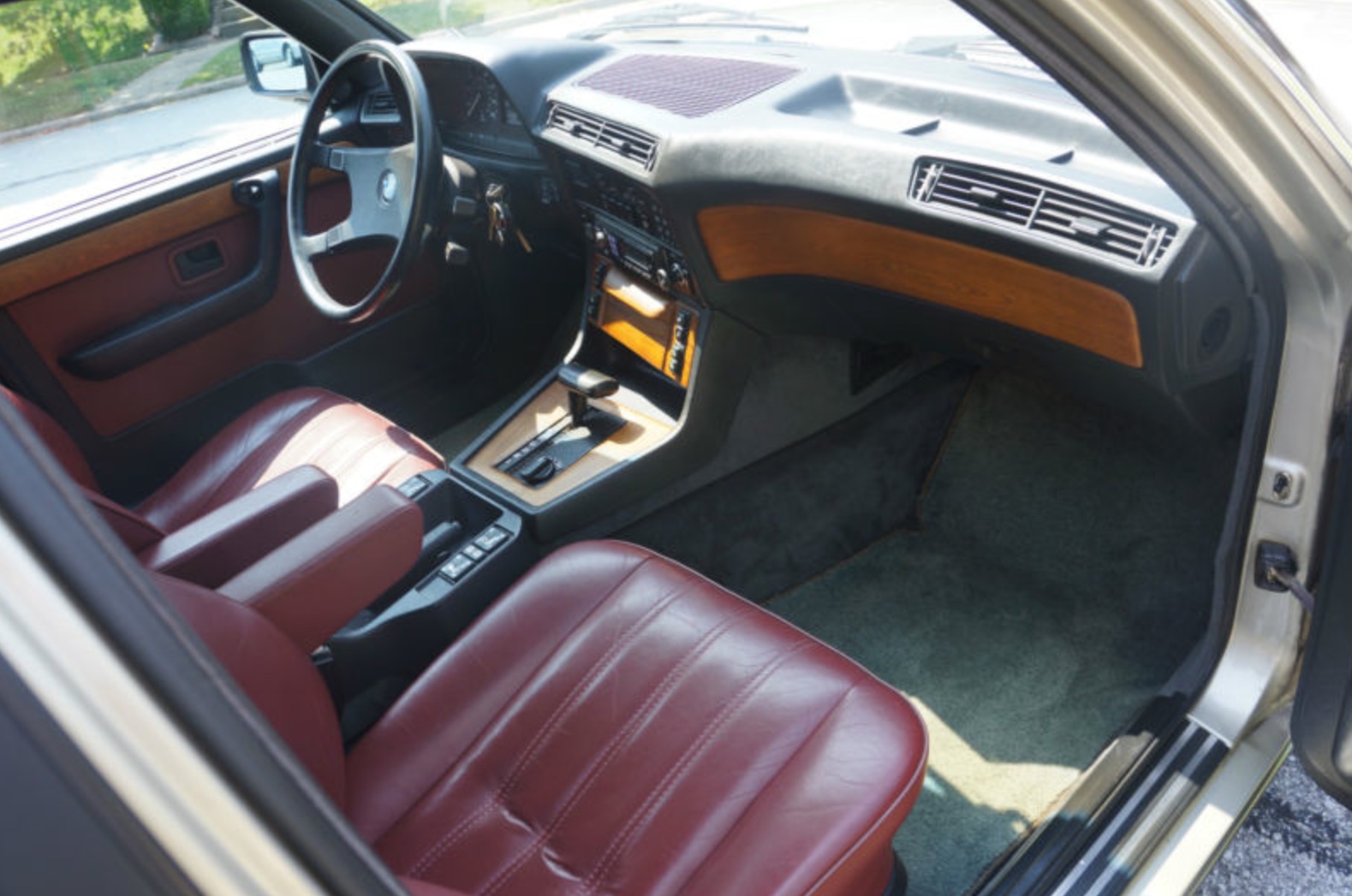 Year: 1987
Model: 735i
Engine: 3.5 liter inline-6
Transmission: 4-speed automatic
Mileage: 86,864 mi
Price: $7,000 Buy It Now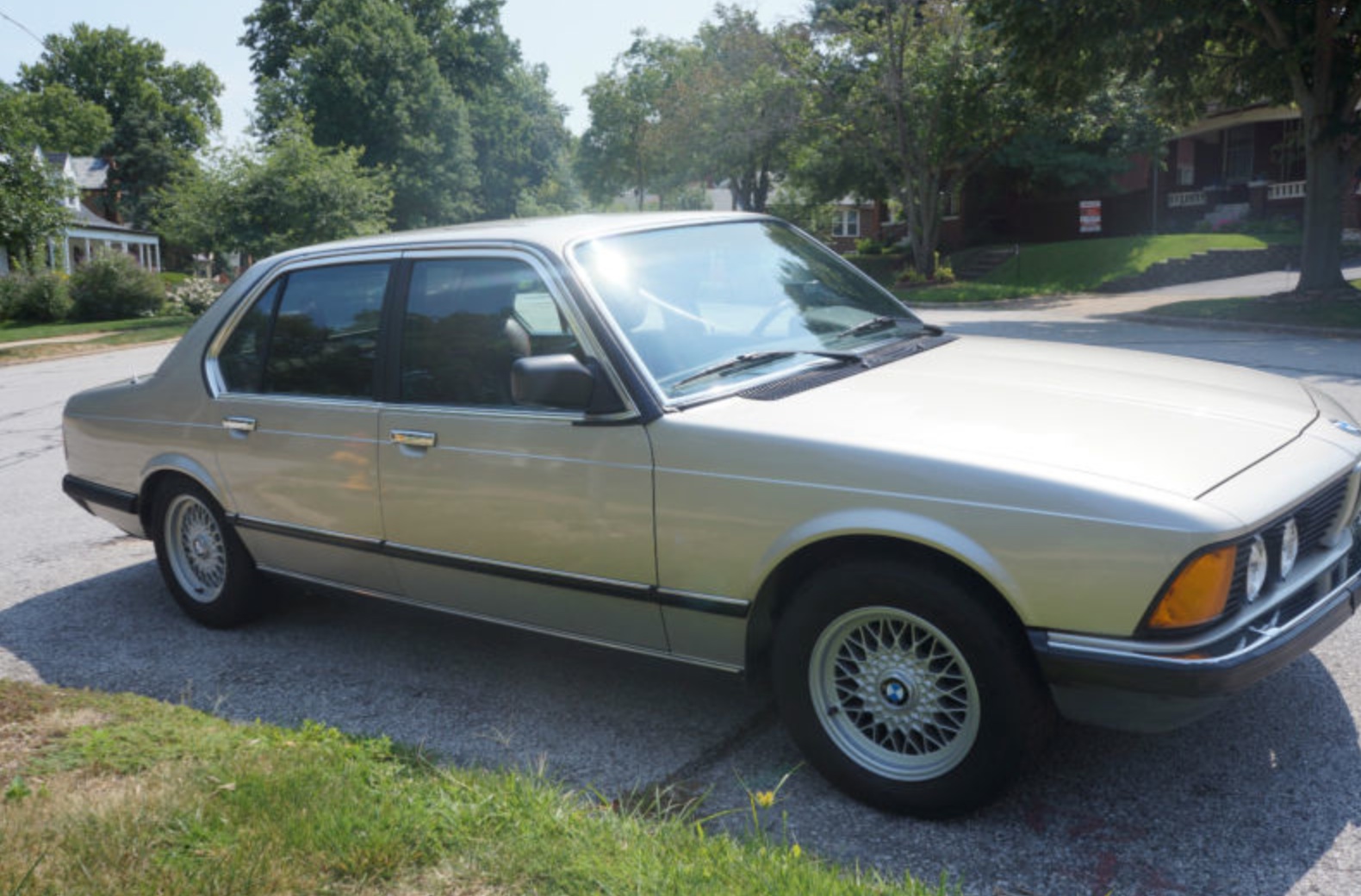 This is a time capsule, pristine BMW E23, 735i with only 86k miles. all original, clean title. All maintenance is up to date.The car drives/handles perfectly. A/C blows cold and has been converted to R134. It has an Alpine head unit w/iPod jack. I have most maintenance records for the car and some of it its listed below:

3/10 Replaced driveshaft, rear suspension links, new front coil springs.
4/11 Repair both power headrests
5/11 Balance tires, adjust valves, install Bosal exhaust.
6/11 Rebuilt fuel injectors, cleaned throttle body
7/11 New Kumho tires.
9/11 Oil filter (Mobil 1, 5W-30)
2/12 @ 79K Brake fluid.
6/12 @ 82K Battery.
6/13 New A/C condenser, Dryer, O-rings, used compressor, and R-134 as stated above.
6/13 @ 86k Oil filter, Oil change (Mobil 1, 5W-30), BMW Coolant, Flush radiator, spark plugs, Distributor cap and ignition rotor.

The transmission has been replaced by BMW sometimes back, and the new one has been serviced recently. (I have receipt for oil/filter kit/gssket..from Pelican Parts).

This is an amazing car, never planned on selling it but a business opportunity came up and I have to come up with extra $$$. But WILL NOT SELL FOR LESS THAN ASKED PRICE.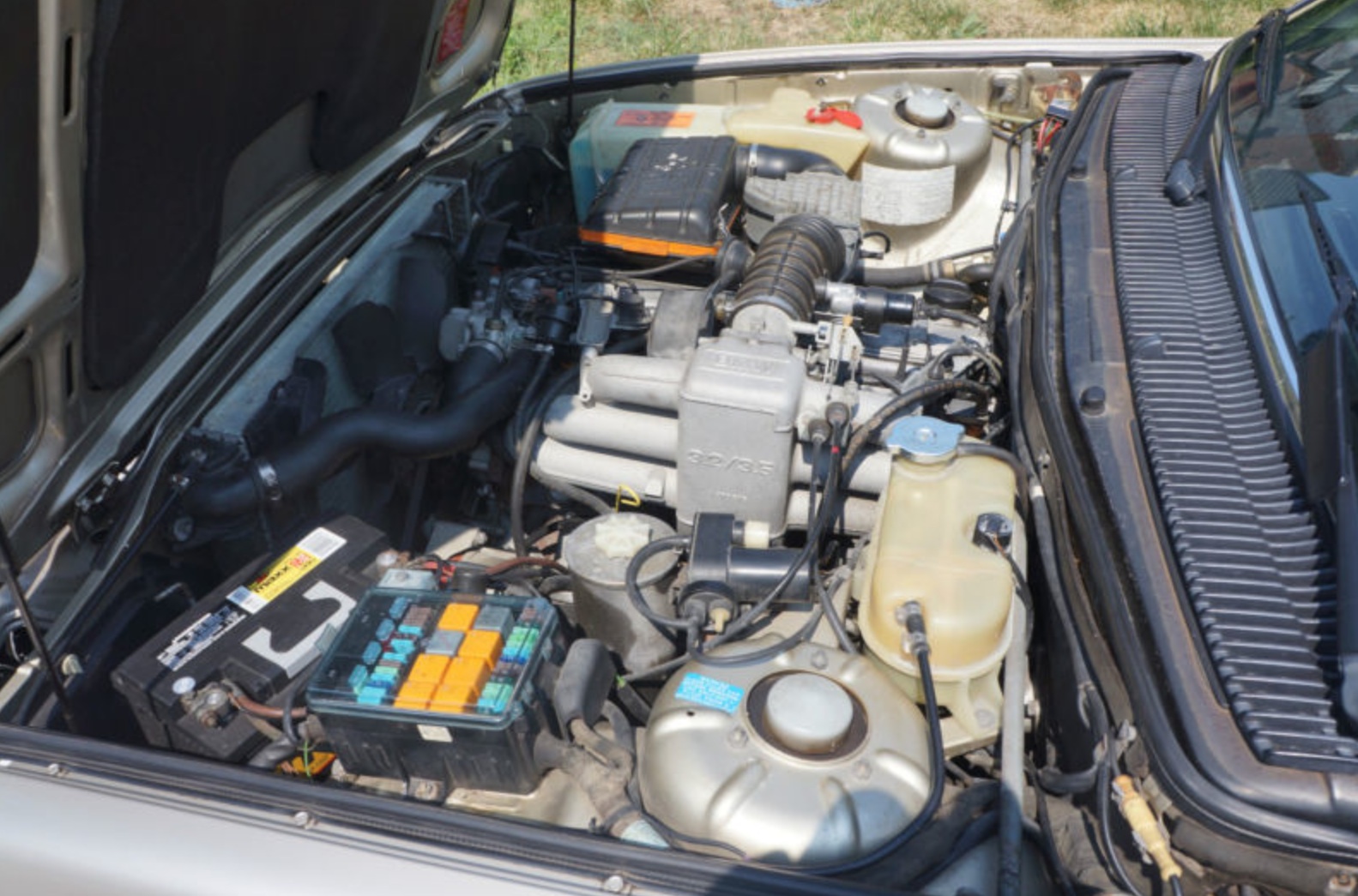 This 735i is a car that will raise few eyebrows, as the beige paintwork and BBS wheels accentuate its sublime nature. The red leather interior, though, is a nice touch and a departure from the usual tan, black and gray upholstery most often seen on these models. Even though the outside may not shout at you, a vibrant color like this would make this car a nice place to spend some time in. While the seller is firm on his price, I don't think this is an unreasonable ask. You would be hard pressed to get into an E24 in similar condition and even lesser E30s are pulling more in value these days. The iPod jack is a nice touch and one of those few modifications I would personally carry out on a classic vehicle. A large sedan might go against the grain of BMW's old tagline "The Ultimate Driving Machine," but for those who do a lot of highway cruising and want something out of the luxury sedan norm, this might just fit the bill. You'd certainly be in scarce company at the next BMW club concours with a 7er like this.
-Paul