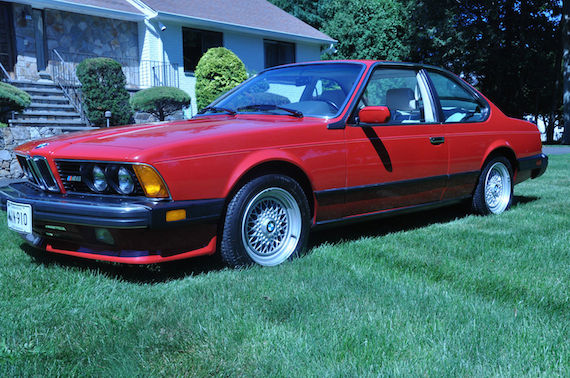 If you were looking to make a splash in the late 1980s with some serious German iron, there were three cars that stick out in my mind. The Porsche 928, the Mercedes 560SL and this car, the BMW M6. These were the dream cars of my childhood and for me formed an almost perfect triumvirate of engineering, performance and status. Out of the three, however, the BMW will always be my favorite. It combined grand touring luxury with a nice serving of aggressiveness to form one lusty high-performance express. The original M3 is still getting a lot of attention in the collector market but it seems as if there has been an awakening to the original 6er as of late. This M6 for sale in Connecticut is one for the purists, with under 40,000 miles on the clock and no alternations to speak of.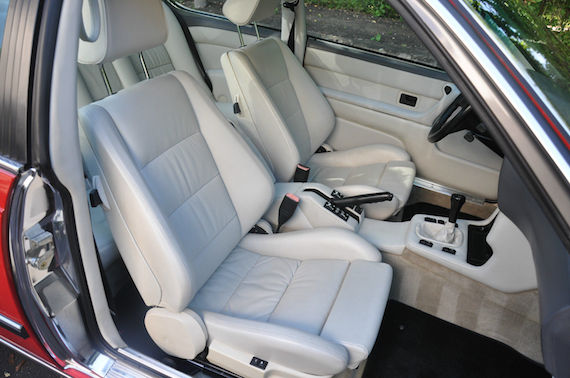 Year: 1987
Model: M6
Engine: 3.5 liter inline-6
Transmission: 5-speed manual
Mileage: 36,665 mi
Price: $35,000 Buy It Now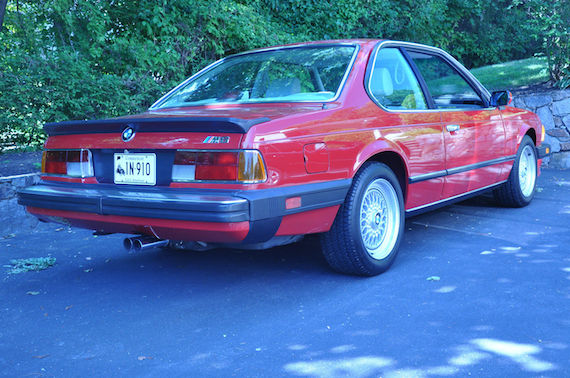 BMW e24 aficionados look no further. Here is a wonderful example of a rare 1987 BMW M6 with 36,662 original miles. It's finished in Cinnabar Red with Lotus White full leather interior. This vehicle has been stored in a climate controlled garage and is as close to perfect as it gets. I purchased this vehicle from the third owner a little over 2 years ago. The Cinnabar Red paint is flawless as is the Lotus White leather interior which looks showroom new and the leather dash board is crack free. Mechanically this BMW is very sound and drives the way it did in 1987. The recently serviced 256 HP 24 valve engine revs freely and the 5 speed transmission shifts positively through all of the gears. The air conditioning blows ice cold and the compressor was replaced prior to me purchasing it. All power accessories (Including both headrests) work as they should. The original TRX wheels & tires are in great condition and I am also including (2) extra TRX tires with the car. The stock BMW radio includes the security code and plays flawlessly. There is no volume knob static sound present. Don't miss this opportunity to own a mint collectable classic. Please feel free to contact me (Peter) 203 223 6048 or email pyzel@optonline.net.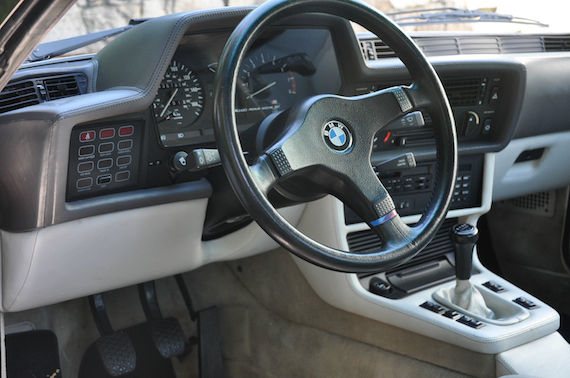 The asking price of $35,000 seems a bit eye watering at first, but then I step back and consider what E30 M3s in similar condition are pulling. Perhaps we are nearing a point where a late model E24 will command such a sum. This isn't the absolute best E24 we've seen on here, but it's certainly a well preserved piece and a bit more realistic in price versus some of the other low mileage M6s that have been on offer at upwards of $50,000. I would probably prefer a 1988 model with its slightly better integrated bumpers, but I have a weak spot for Cinnabar Red. I'll be dreaming of this particular car for a while…
-Paul