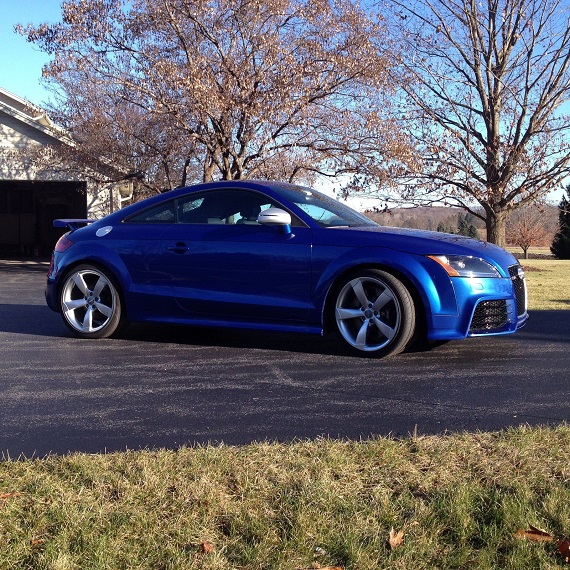 Recently I suggested that the first generation Audi TT was a classic in the making. Judging by the lack of comments, no one agreed with me. So, here's my second suggestion for a future Audi classic – the return of the turbocharged inline-5 quattro coupe in the TT RS. In terms of performance, the TT RS was a massive step up, bringing the Audi up to Porsche levels of performance. With 335 horsepower, near instant torque and the Group B soundtrack wailing out the rear, these TTs are an impressive package. I got to drive one two years ago on an ice track and when you got it straight and into the loud pedal it was simply a monster – making huge leaps and bounds forward. You really had to plan ahead – one second on the throttle seemed to translate into five seconds on the brakes. If this car doesn't give you chills when you floor it, nothing will. Coupled with a manual transmission, this package may be one of the last great "analogue" products from Audi: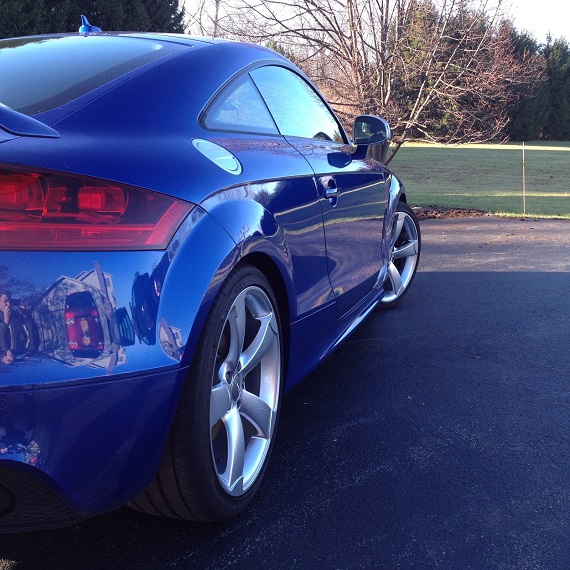 Year: 2013
Model: TT RS
Engine: 2.5 liter turbocharged inline-5
Transmission: 6-speed manual
Mileage: 13,700 mi
Price: Reserve Auction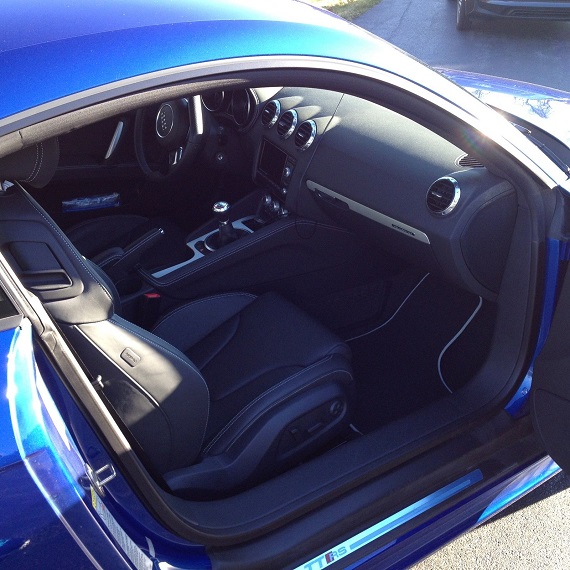 Audi TTRS, 6 speed manual, 2.5 ltr 5 cylinder turbocharged engine. Sapong Blue with black leather interior. Exterior and interior are flawless.

On Dec-21-14 at 07:55:30 PST, seller added the following information:

Tech package, sport exhaust and heated seats.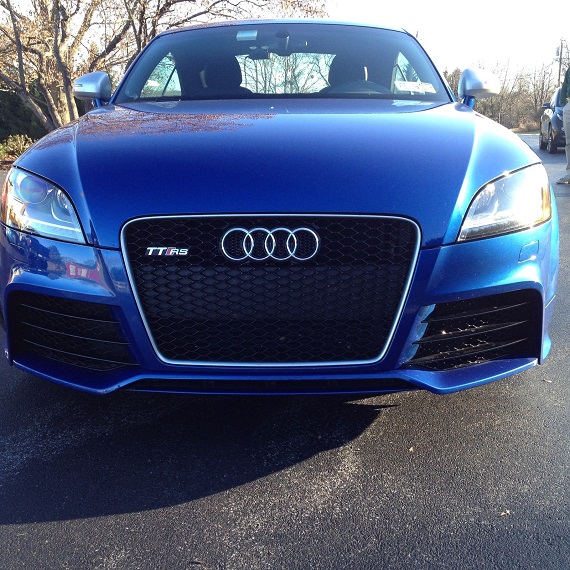 Not much information is offered by the seller, but this is still nearly a new car. Miles are low and the condition appears to be close to perfect – as it should. These TTs weren't cheap and this one has been optioned with the spoiler, sport exhaust, heated seats and the tech package. Overall, the Sepang Blue is a nice color but I find myself wishing the interior was a different color. It's interesting – this package should excite me more, and I love it on paper – but sitting inside, I couldn't help but think it was a bit of a coffin feeling and the sea of black doesn't help. Dynamically, though, there's no denying that the second generation 8J TT graduated to be much more a driver's car that the original. Around a track, it's not a Cayman but it holds its own and is usable year round in climates that the Cayman struggles in. On top of that, the new generation of turbocharged 5 cylinder motors has also proven to be robust and capable of insane power numbers. With tuning and tweaking, these cars easily become supercars. They're not as simple or as classic as the original Quattro – but if you're after speed, they're much faster out of the box. I think we'll look back on these cars with fond memories – offering an interesting alternative to the normal 911 crowd with a unique flare.
-Carter