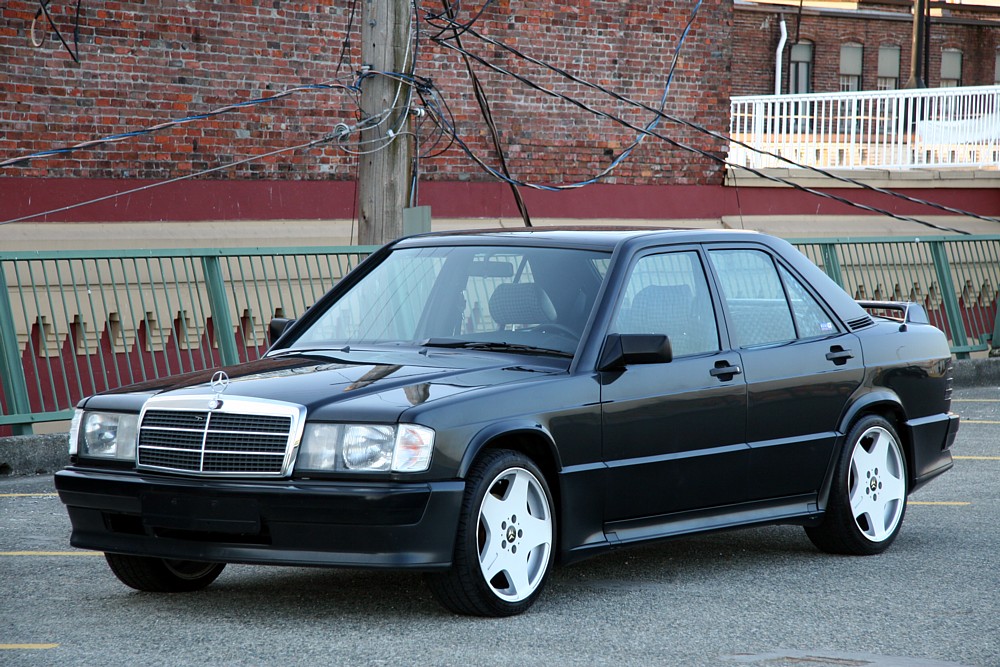 I usually try to avoid posting forbidden fruit like this European specification 2.3-16 in Vancouver, but I can't help it. This one is really sharp looking and has the awesome houndstooth interior. Check out this 1987 Merc 190 2.3-16 on Vancouver Craigslist for $11.9k:
1987 MERCEDES-BENZ 190E 2.3-16 EURO 5SP MANUAL, 185HP. 165K kms. If you are reading this add, you will know what this is. It has been owned by a enthusiast – all the usual and required updates and repairs have been done. No rust! New Brakes, Suspension, steering components etc, all done. Fully inspected and serviced. Rare!!
Suppose that is $11.9k US dollars, seems like a fantastic deal considering the obvious condition of this car. If CAD dollars, even better, snag it for $10.5k! Of course you'll either have to pony up the serious coin to federalize this car, or put it in storage for 3 years until it passes the 25 year rule.
dc