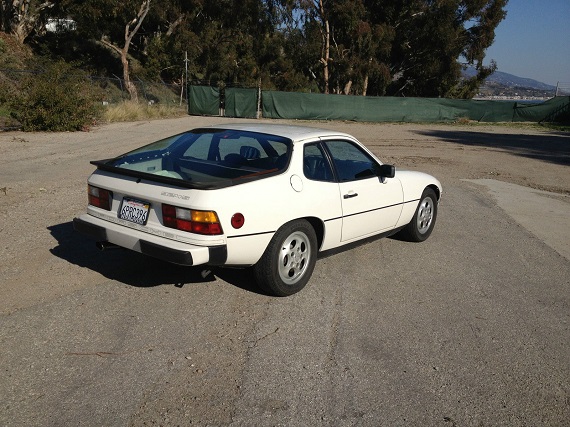 I have to admit, when I heard that my father had finally bought a Porsche after years of contemplation, stopping by dealerships, test drives and dreams I was hugely excited. However, those dreams were dashed on the rocks of reality when the tatty Zermatt Silver 1987 924S pulled up. At that time, I didn't really know what the 924S was – other than that it was clearly not a 911 or 928. It didn't even really look like a 944, though there were several obvious similarities. I had a hard time wrapping my head around it, and I was brought back to when I was a much younger lad and my father's friend invited us over to go for a ride in his then-nearly new 1982 924. Although the wheels were larger on my father's example, it seemed that there was little different. I was further disappointed because this was my father's new track car, replacing his 1988 M5 as the car of choice to head to the circuits. That seemed especially odd, and admittedly I didn't get it until I got to drive the car on track a few years later. Those know Lime Rock Park before the repave will recall that at the bottom of "The Downhill" there was a compression mid-corner that if you hit wrong would result in some unexpected and unwanted turning. I found myself there at full throttle, 90 m.p.h. in the 924S; hitting the compression, the car was instantly pitched sideways to the point that I was looking down the straight through the driver's side window frame. While I'd like to say that it was my supreme driving ability that pulled us out, I think the reality is that the 924S proved what made it a great driving car in that instance – a quick correction on the wheel, no lift and with little drama we continued down the straight. I finally got it – this car was all about driving: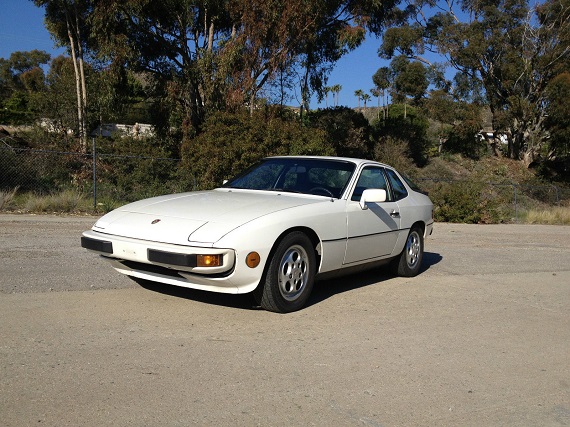 Year: 1987
Model: 924S
Engine: 2.5 liter inline-4
Transmission: 5-speed manual
Mileage: 104,453 mi
Price: $5,500 Buy It Now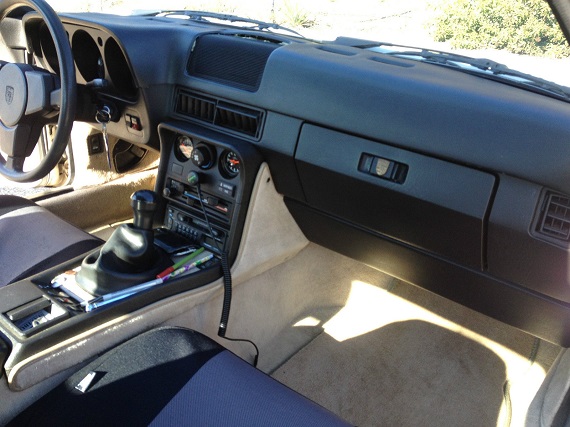 Rare 1987 Porsche 924s in white. Low miles . Runs great , handles great. Same engine and drive train as 944… this is no old audi!
These are becoming very hard to find….only Two years produced as 924s.
Original paint and phone dial rims. Minor wear. Looks great and gets compliments every time I drive it.
Interior in very nice condition. Great running 1987 Porsche 924S in original white paint. Very Minor chips and scratches. Interior in very nice condition with very little wear. Dash has been covered. Passenger window works from driver side only right now…needs switch. passenger interior arm rest door pull needs a screw… bit loose.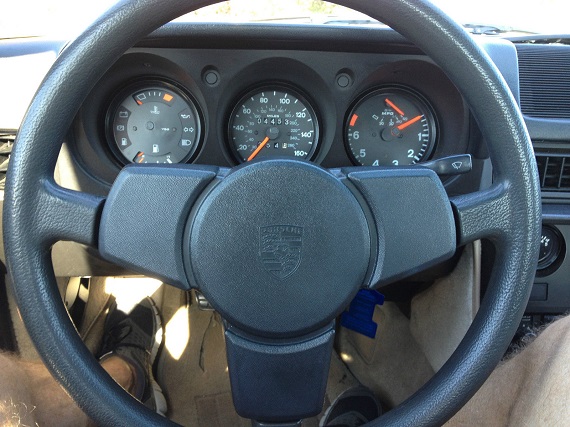 We've said many times that these late 924Ss are the cheapest way to get into the classic Porsche market, and this one shows why. A relatively clean, reasonable mileage example, it hits the market at $5,500. Amazingly, that asking price may even be a little strong; however, back away from the 924 market for just a second and consider what else you can buy for that amount. You could have a tired E30 BMW, for example – these days, $5,500 doesn't get you the best examples of even a 318is, never mind a 325. For Volkswagens, you could get an okay Mk.1 or Mk.2 GTi with some needs at that price – if you can find one. The same goes for a really clean Audi GT; perhaps even more difficult to find than the GTis. Ultimately, while there are great characteristics with each of those cars, the 924S outperforms each of them in its own way. This car has a few minor condition issues and probably will never be a collector-status car, plus little information is offered about its mechanical history. But if you want a great driving 1980s car and a reasonable (and affordable) entry point into the Porsche world, it's 924Ss like these that you should be considering.
-Carter