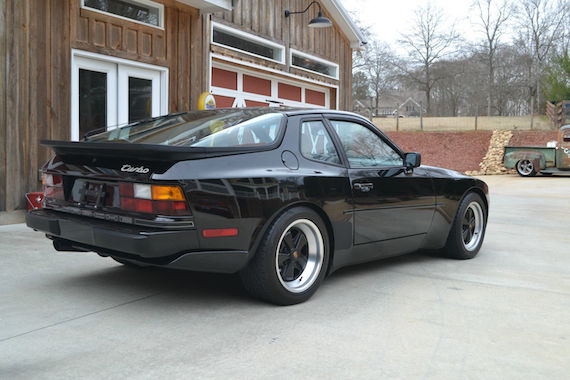 It seems hard to believe that cars from the eighties are considered classics these days. Time flies, as it seems like yesterday that I remember seeing cars like the Porsche 944 Turbo and BMW E24 M6 sitting on the showroom floor, brand new. For a while, these two-door towers of power could be had for a mere fraction of what they cost new. However, collectors are becoming hip to the scene, recognizing these vehicles for their outstanding abilities. First up, we'll take a look at this 944 Turbo for sale in Georgia with under 60,000 miles on the odometer.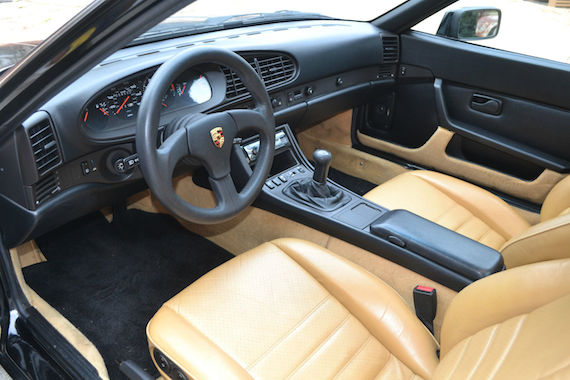 Year: 1986
Model: 944 Turbo
Engine: 2.5 liter turbocharged inline-4
Transmission: 5-speed manual
Mileage: 58,532 mi
Price: $21,500 Buy It Now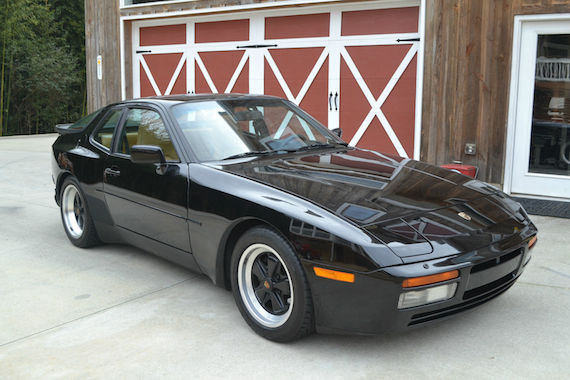 58,532 mile 944 TURBO

Has to be one of the most original and best serviced low mileage 944s in the country. All original car except the 16×7 and 16x 8 Fuchs. Glass roof (original included), sport steering wheel (original included).

Car has incredible black paint and rare palomino interior (better than the pics show)..Has extensive detailed service records from the 80s till now.. Belts and water pump were done in 2009 @ 48,000 and 7/14 @ 58,000..records indicate basically any of the potential problems with 944 Turbos have been addressed…Cam cover.. clutch.. seals etc. all replaced

Car still has that distinctive 944 new car smell. If you are looking for an unadulterated original Turbo..this is it.

Why am I selling? I have another red Turbo and space is now a premium. I have sold several cars in the past few months. I have 65 cars and space for 50. Will be selling another 10 before summer. Please make certain you have the funds readily available before bidding. Please inspect car and ask all realistic questions before bidding.

Please no Porsche expert wienie type comments. Although I have owned over 20 944s. If you are a Porsche wienie please don't email or call. I will concede now I'm not a 944 expert. If you are offended by the aforementioned comment, you may be a wienie lol…just kidding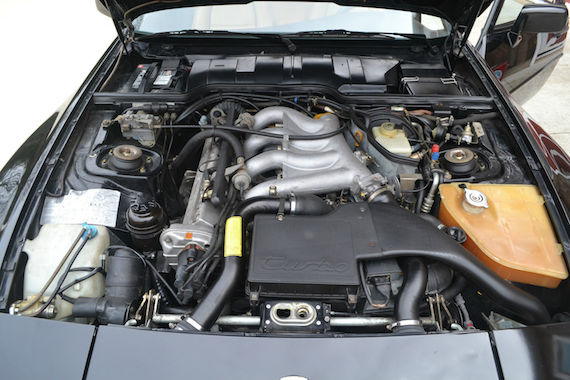 This 944 Turbo is done up very similar to the way I would want mine. In either black or red, with the Fuchs alloys and tasty three spoke steering wheel. Tan isn't always my favorite when it comes to interior colors, but it works well in this application. The ad copy is a bit off-putting. There will always be the tire kickers that come around when selling a car privately.
Next, let's have a look at this 1987 BMW M6 for sale in Illinois. Sitting on Momo two piece alloys, it has a bit of a beefier look about it than your standard fare M6. It has been a west coast car for quite some time and has full records dating back ten years.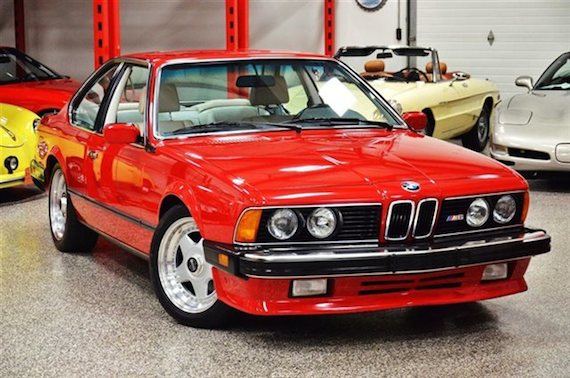 Year: 1987
Model: M6
Engine: 3.5 liter inline-6
Transmission: 4-speed automatic
Mileage: 131,956 mi
Price: $26,900 Buy It Now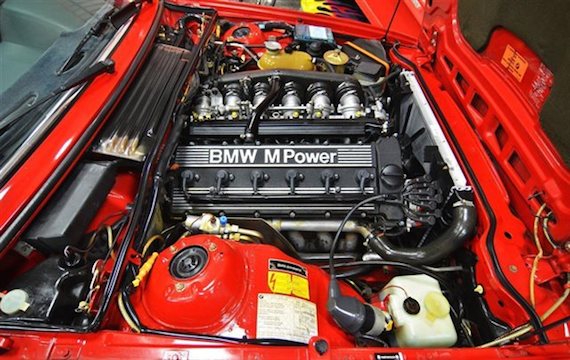 You have now discovered a very rare opportunity to own a very rarely available and California owned BMW E24 M6 Coupe. Presented in its all factory original body paint OF Zinnoberrot Red. This M6 Coupe comes to the next lucky owner with service records back to 2003 and also an extremely clean and very detailed CarFax showing ownership history which can be viewed by clicking on the Free CarFax Icon near the bottom of this listing.

As many of you may be aware, less than 1200 of these BMW E24 M6 Supercars were released to the U.S. Market and are now super high on the Radar of BMW Enthusiasts and Collectors alike, and are heading NOWHERE BUT UP in VALUE, and is considered one of the best investments a man can drive. Don't wait until these E24's are out of reach.

The "M" prefix is the racing division's calling card. The M6 was developed entirely by Motorsport, along with its M3 and M5 sister ships. Yes, this is the same Motorsport that was responsible for both the BMW Formula 1 engine that won the World Championship in 1983 and for the M1 Exoticar that burst upon the scene back in 1979.

– CALIFORNIA M6 SINCE 1992
– ONE OF ONLY 1,162 M6 CARS IMPORTED BY BMW IN 1987
– MAINTAINED BY M-CAR EXPERTS, BAVARIN MOTORS IN BERKLEY, CA SINCE 2003
– NO TRACK TIME
– NO DAMAGE HISTORY
– FULL LEATHER INTERIOR
– FULL MAINTENANCE RECORDS SINCE 2003
– TRANSMISSION REBUILT BY BLANTON IN KANSAS CITY, MO
– SELF LEVELING SUSPENSION UPGRADED TO BILSTEIN SPORT SHOCKS
– ORIGINAL PAINT, ZINNOBERROT
– MOMO 17 INCH 2- PIECE WHEELS
– VERY RARE AND ORIGINAL M6 WITH A GREAT PEDIGREE
– $60,000.00 WHEN NEW IN 1987

Serious buyers are encouraged to Contact Dave at 630-327-8321 for and additional information you may require. If you require shipping assistance, we can help. Call Dave today at 630-3278321 for no charge assistance.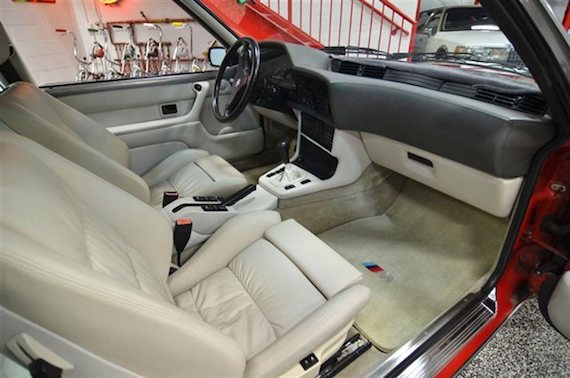 It would be tough for me to choose between the two cars here. As much as I love the E24 M6, I'd rather have the '88 model with the better integrated bumpers. Aside from that, I've always wanted to get into a Porsche. So it would be the 944 Turbo for me. The low mileage, color and wheels just do it for me. The price for the M6 is a bit reaching, as we've seen a few examples with similar mileage sell recently in the $16,000 to $19,000 range. Back in September, we saw a 1986 944 Turbo with similar mileage sell for $12,000. The selling price there seemed a bit low, but the asking price on this one seems as if it could be a tad high, too.
It seems the 944 Turbo and E24 M6 have now intersected at similar price points. The only question is, would you rather have the sports car, or the grand touring coupe with the heart of a thoroughbred?
-Paul