The affordable Porsche. It's been the topic of much discussion around automotive enthusiast circles for years. And who wouldn't want to own a one of the famous sports cars from Stuttgart? But which one to buy as your starter car? While the 911 seems tempting, the 944 is the true bargain of the bunch. With a balanced chassis, robust four cylinder engine and wide fendered eighties good looks, it's an attractive buy for beginners to the marque. For 1987 Porsche introduced the 944S, with a 2.5 liter, 16 valve four cylinder engine with 188 horsepower. This 944S in Texas is looking sharp in red and truly belies its age and mileage.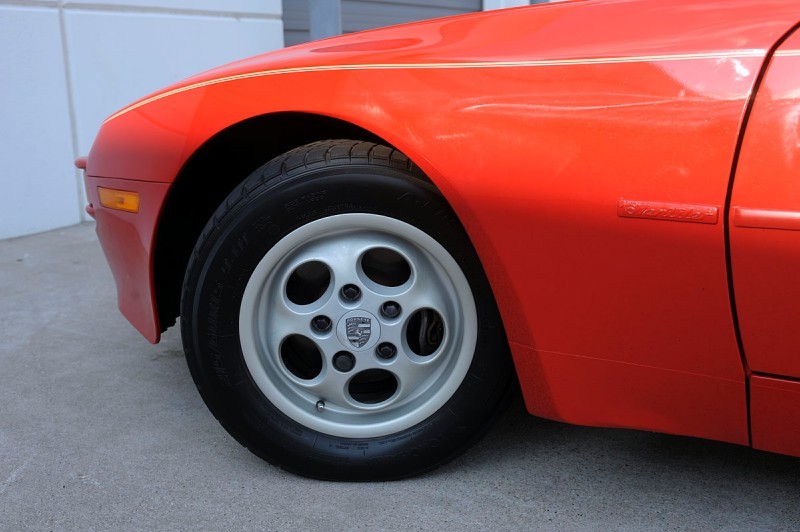 Simply unique and pristine one of a kind 1987 Porsche 944 S. Finished off in Porsche's beautiful Guards red with no fading, the exterior is flawless with no dings, scratches or imperfections of any kind. The interior is near new as well, the seats are light beige, with no wear. Bolsters have no cracking and carpets and leather are free of dirt and stains. Dashboard is like new with no cracking. This 994 S is not only the car you dreamed of back in the day, but a fun and fuel efficient car for today. Featuring a smooth shifting 5-speed. Manual transmission it runs through the gears strongly with no hesitation or shimmy of any kind.

This is a 2-Owner local Texas car. Fortunately, the prior owners kept the car so pristine since day one, we have a stack of chronological order service documentation totaling $25,000.00 in just recommended Porsche scheduled maintenance. This car is like new! Tight-driving suspension, firm Porsche sport seats and all the books, records and extra keys to make this car a complete original.
There's plenty of lower mileage 944s available out there these days, but I'd wager to say that with almost 100,000 miles on the clock, a 25 year old car that looks this good is going to send positive vibes to potential buyers. Some of the best 944s out there, whether Turbos, 16 valves or base models have been hovering around the $15k mark these days, with your average, well kept examples selling within the $10,000 to $13,000 range. At a shade under $8,000, with two owners and a full service history, this is a good way to get into what was once described by Car and Driver as the "Best Handling Production Car in America."
-Paul