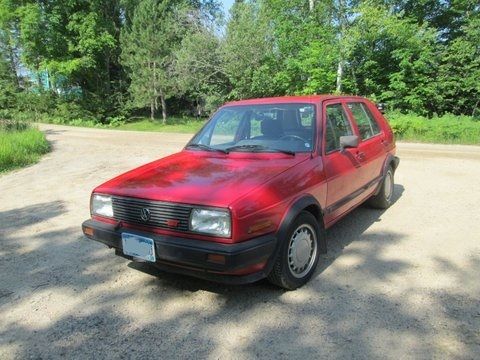 The year was 1987 and my father was entering his mid-life crisis, so of course, it was time for a new car. We headed to the Volkswagen showroom. As a young kid, I was enamored by the Vanagon Westfalia camper on the floor, along with the sleep Scirocco 16V. But we were there for something a bit more sensible and for a car that even some VW enthusiasts might forget: the Golf GT. This model was short lived and was essentially a "GTI light," with the basic 1.8 liter engine coupled to a Golf with 14″ alloys, unique exterior and interior trim and an automatic gearbox, which was yet to be offered on the GTI. You could also spec a GT as a five-door, which wasn't an option for US GTI customers. This 1987 GT 5-door for sale in Minnesota brings back a lot of memories for me, as it is in the same hue of Tornado Red as my father's 1987 GT 3-door.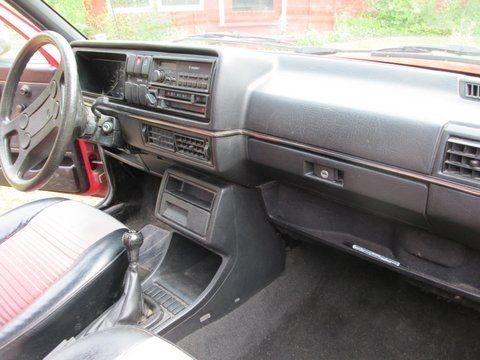 Year: 1987
Model: Golf GT
Engine: 1.8 liter inline-4
Transmission: 5-speed manual
Mileage: 107,806 mi
Price: No reserve auction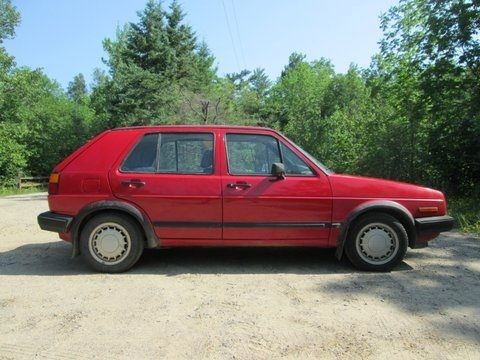 1987 Volkswagen Golf 4-door with hatchback for auction. Original owner was father then probated to daughter (Ownership in family) Mileage: 107,681. Never driven in snow. Runs well. No rust. Upholstery good. 1.8 L gas engine. Good tires all around. Driven by octogenarians. Vehicle presently located in Grand Rapids, Minnesota and is being marketed locally. Buyer responsible for shipment. 500USD deposit via PayPal, remainder due prior to pickup/shipment. Please contact seller with any questions.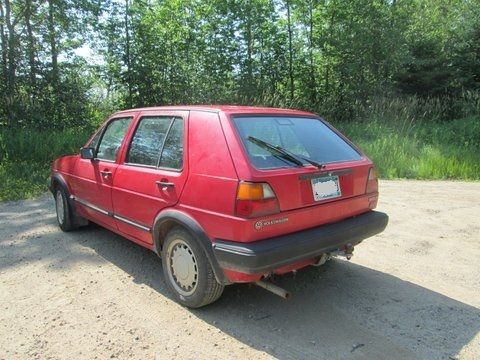 We've featured thousands of vehicles over the past several years of GCFSB's existence and this marks the first time we've taken a look at a Golf GT. So that says something about the rarity of this model. It's not as desirable as a GTI of the same era, but with a little bit more visual swagger, is a good choice for those wanting to stand out from the crowd just a bit who may not need the same level of performance. In terms of value, this will certainly be below GTI levels, but I tend to doubt it will garner much beyond its opening bid. Still, this one is a nice bit of obscure VW history.
-Paul