The Volkswagen B2 Passat, known as the Quantum in North America, has finally been put out to pasture. You read that correctly. It was announced recently that 2012 would be the final year for this venerable platform in China, where it is known as the Santana. When you think about it, though, there have been other cars with similarly long production runs. The Peugeot 504, Fiat 124 and Ford Falcon were designs that had a normal production span in their home countries but lived on for many years; their designs being licensed out in various other countries. This particular Passat represents the last year of the B2 chassis sold in Europe and has covered a scant 57,000 miles over the last 25 years.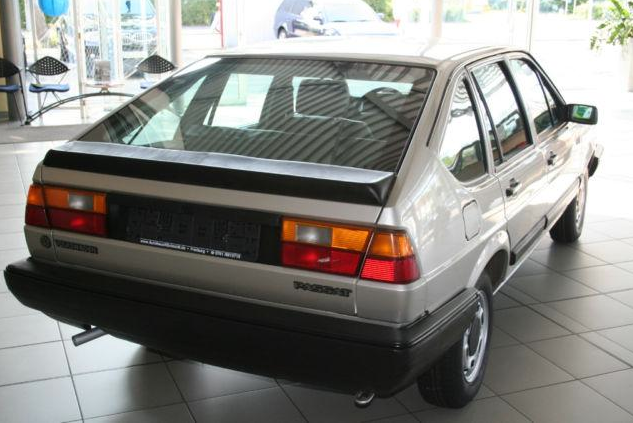 One owner Volkswagen Passat. Ideal car for collectors and enthusiasts. Air conditioning and leather interior.
One advantage to buying a used car in Germany is that those which are roadworthy are usually in good nick. This is because the vehicle inspections administered by the TÜV (Technical Inspection Association) are quite stringent, in typical Teutonic fashion. At around $6,500 USD, this is a lot of money for a Passat or Quantum of this vintage. By the time you would import such a vehicle, you might be looking at around another $2,000 in shipping and fees. A pipe dream for most, but for the dedicated Volkswagen enthusiast, it could be just the ticket. With its unique body style and condition, you'll be the only one at the next VW meet with one.
-Paul