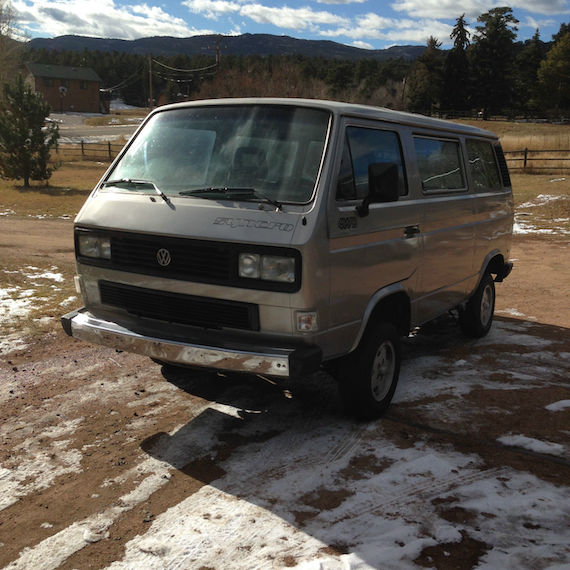 Over the years, it seems as if vans and four-wheel drive have been mutually exclusive terms. One would think given everyone's propensity towards all-weather versatility, this combination would be more popular. Dodge and Toyota have dabbled with all-wheel drive in their minivans and there's even some aftermarket companies who have retrofitted four-wheel drive systems to full-sized Chevrolet and Ford vans. But one of my favorite four-wheel drive vans is the Volkswagen Vanagon, or T3 Transporter, as it was known in other markets. A vehicle for anoraks, the styling was about as one box as you could get while the addition of Syncro all-wheel drive lent the rear-engined stalwort go anywhere capability. This Vanagon Syncro for sale in Colorado is a little bit rough around the edges but has a new engine and is up for sale at no reserve.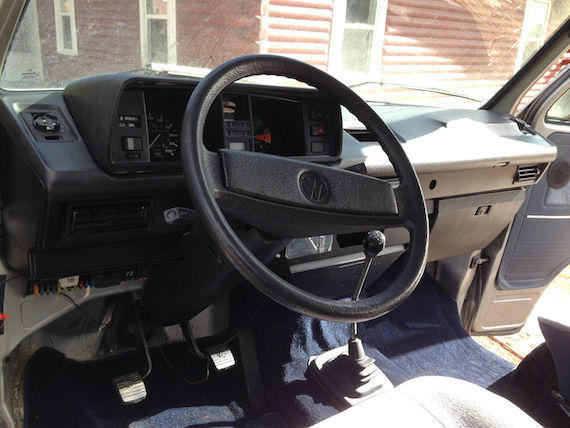 Year: 1986
Model: Vanagon Syncro
Engine: 2.1 liter flat-4
Transmission: 4-speed manual
Mileage: 222,000 mi
Price: No reserve auction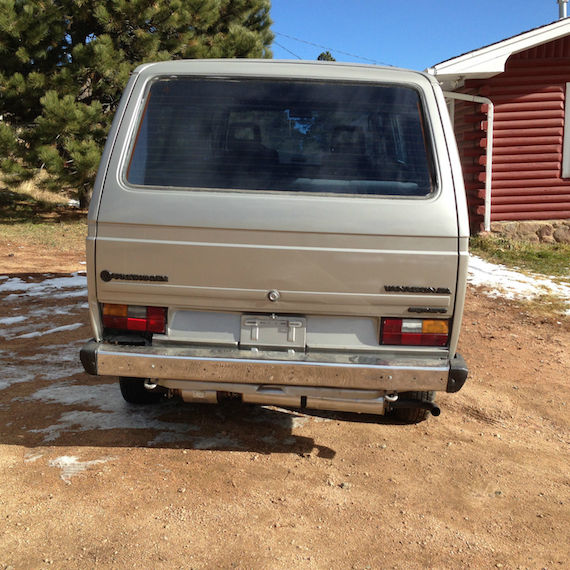 Up for sale is a very solid 1986 Volkswagen Vanagon Syncro. This is my baby; and unfortunately I'm forced to sell it. We recently put in a brand new 2.1 engine and it runs great. It has about 50 miles on in; all for the break in procedure. I haven't even had a chance to enjoy it before I'm forced to sell it. Many other parts were replaced at the same time.

Mechanical:

Brand new fully rebuilt 2.1 engine (New AMC Heads)

All fuel lines replaced

Brand new alternator

New Temp II Sensor

New muffler, catalytic converter, exhaust gaskets and oxygen sensor

Exhaust system in good condition, not rusted out.

New cap, rotor,

Battery replaced within the last year.

Throttle body, icv, afm, and fuel injectors all replaced with low mileage units. (the van has a really nice idle now)

New water pump.

Coolant system flushed and bled.

Previous owner claims transmission was rebuilt at 170,000. (I was never given the documentation, so I can't prove that it was)

Transmission and clutch are in good working order.

All tires replaced since I purchased the van a year and a half ago. All of them have good tread.

Drives straight; no weird hums or vibrations.

Body:

Body is in overall good condition, but does have some damage from over the years (all damage will be pictured below. If you have any specific questions please feel free to ask). Body is generally clean with minimal rust (all rust is surface rust; I haven't found anywhere where the body is rusted through). I haven't found any seam rust, which is a good thing. All the rust I have found is in small patches, either under peaking out from under the rubber window seals and on the lowest part of the body under the. Again, all of this appears very minimal to me and probably could be fixed very easily, but I'm no auto body technician. The previous owner had the van repainted 4 years ago in the original silver. The paint has a nice shiny luster and appears to be in good condition. There are minor dents and dings on the vehicle, nothing out of the ordinary. Just normal wear and tear of a 27 year old vehicle.

Interior:

Interior is overall nice and clean. Front seats have some wear, but overall good condition. Dash and door panels are in good shape. Radio and speakers have been upgraded. Bench seat and rear seat are in clean condition. Rear seat is a Z-bed and does fold down to a full size bed. The rear carpet was replaced with hardwood by the previous owner. The gauges have been having intermittent problems for the last couple months (I haven't had a chance to get it looked at). Sometimes they work, sometimes they don't. The speedometer and tachometer always seem to work though. The ash tray in the middle of the dash is broken. it can be easily replaced, as it is not fixated to the dash.

If your looking for a nice, solid, dependable van; that is not outrageously priced, this is the van for you. I will update the listing with any more info or pictures I have throughout the duration of the listing. If you have any questions or concerns, please feel free to ask. Thank you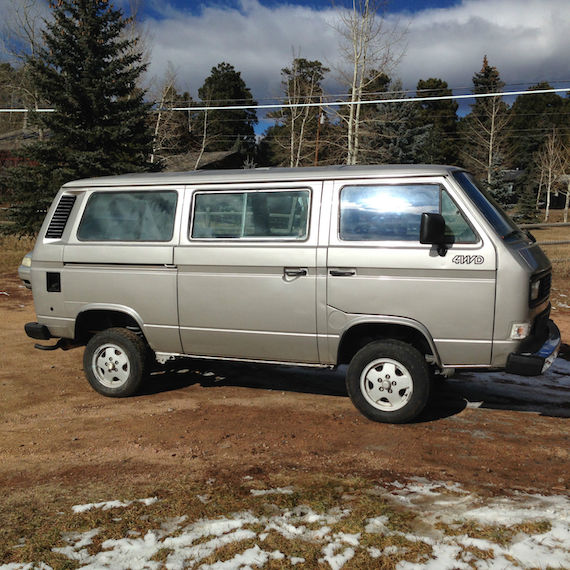 Vanagon prices have been on the rise, especially the Westfalia Camper variants. This isn't surprising, given what the values of their earlier T1 and T2 counterparts are fetching these days. But for the VW van enthusiast, the T3 is still very much within reach and a satisfying vehicle to own. The Syncro/manual gearbox combination on this example is surely a bonus that enables the driver to get the most out of what performance is on tap. If this were my van, I'd probably invest a bit of money into the interior and perhaps a little into cosmetic work. I wouldn't go crazy, however, given this van's off roading ability. You wouldn't want to make it too pristine. Given what we've seen with other T3s, I'd expect this four-wheel drive version to pull a final bid of somewhere in between $9,000 and $13,000.
-Paul