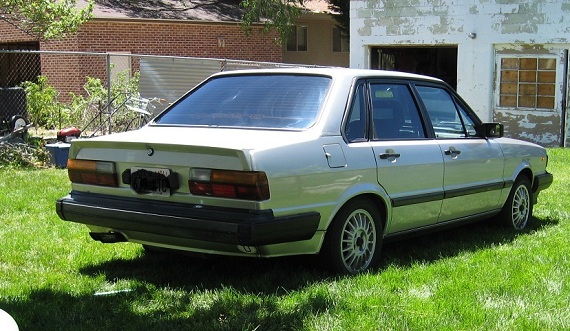 While yesterday's 4000 Quattro Commemorative Edition was a neat look into a rare model, today's 1984 4000 Quattro is a much more rare version of the same car. There are a few reasons for this; 1984 was a one-year only model for the 4000 Quattro before it received a host of upgrades in the 1985 model year. Early cars feature the original boxy dash, similar to the quattro coupe, as well as a similar "quad" headlight configuration and more boxy bumpers. There weren't many sold, and few survive today – and when they do, they seem to be mostly Tornado Red. Today's edition is in fairly rare Zermatt Silver, a color shared with Porsches of the same era. While not as shouty as the red versions, the driving experience is the same and this particular model appears well cared for and ready for some action: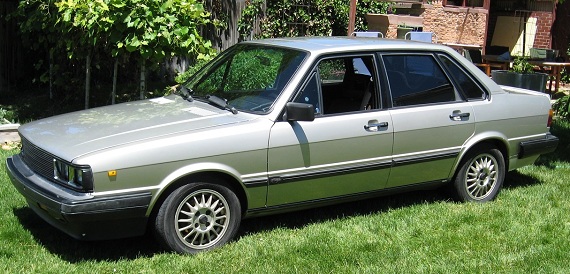 Year: 1984
Model: 4000S Quattro
Engine: 2.2 liter inline-5
Transmission: 5-speed manual
Mileage: 150,000 mi
Price: $5,500 Buy It Now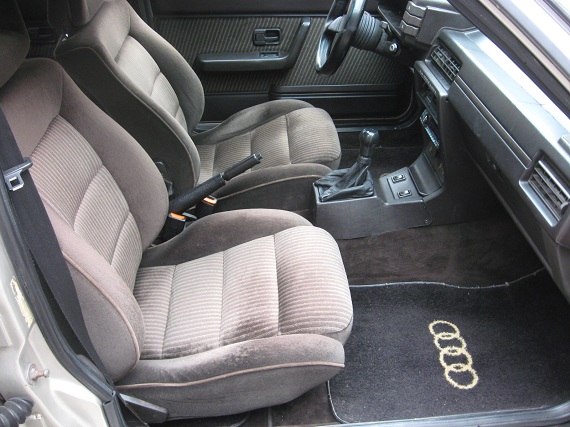 1984 4000 quattro.
Excellent example.
Third owner.
First two owners doctors.

I've had it since 60k miles and 15 years, odometer broken and mileage is approximate. H&r/bilstien sport suspension, great match that is a decent ride balance and match, never bottoms out, handles great. Synthetic oil in motor and diffs since new. Recent clutch and heater core, clutch has fantastic feel and modulation, best clutch in any car I've driven. 20k since head gasket, engine mods including throttle body bore, warm up flap in airbox removed with cold air tube added, high compression with shaved head, turbo cam, pulls well from 4500 to 5600 well with plenty of torque below. Interior as nice as you can find with very low wear on drivers seat. Slightly whiny diff(for 10 years now, mostly in fourth) and needs a cv boot(probably joint too, get a slight imbalance at 85mph when turning one direction but not the other), slight hiss noise on deceleration in first, third, fifth (mostly third) that cuts out when clutch disengaged, not sure if it's a problem or not, maybe low on fluid but I doubt it. Replaced front passenger fender with used after fender bender long ago and it's not a perfect match but not bad. A/c worked once and leaked out, think it needs new seals. I forget when w/p and timing belt were done. Doesn't lock, one lock needs the old lock cylinder because handle replaced (got it somewhere) and I think the other needs to be hooked up to the handle, both easy fixes; one of the interior rear pass door lock pins is out, I have it but not sure how it goes back in. Rear subframe bushing are worn and allow a little movement. On extreme angles and full droop of rear suspension, I think the coils are too short and will make a little noise moving around, worse on drivers side, possibly due to subframe bushings( I think the worst subframe bushing is the driver rear, may be the only one that moves), possible fix is the factory coil pads that I believe got removed when suspension was installed, been like this for years and not a problem but I always wanted to get it fixed. Actually I haven"t been driving it much the last five years but I've been driving around all week and the rear suspension noise seems to be getting better, I'm having a hard time getting it to make the sound last couple days. Tires have tread but have sidewall cracking. Diffs don't engage but should just be a vacuum line, they worked well once and my mechanic said vacuum lines. Rear defrost doesn't work but probably just a broken defrost line, antenna doesn't go up. Sunroof won't open right, rear doesn't want to go low enough so it wants to scrape the paint. Shifts great, steers great, runs wonderfully, brakes well, does 85 mph straight and smooth down the freeway. Actually a very tight car with no rattles and tight suspension. Actually has power in mid/upper range unlike stock. Craptastic exhaust because I went to crappy shop down the street, 2.5″ pipe and magnaflow(not sure, can't remember)muffler, sounds great and works well enough, not too loud. Probably needs new rear rotors. Leaky oil pan gasket. Hit black ice once and went off road, just tore up lower radiator mount (pic below) but it's not a problem, radiator doesn't move around. Low rust. Registered, just past Utah emissions and safety inspection. Extremely fun to drive and not slow, not fast but fun because it's geared right. Pic below of spare parts, aluminum trim for the area between grill and bumper, not shown is a fwd 4000 front antiroll bar that can be fabricated into a rear for this car that it really could benefit from. One year of this body with quattro and bound to be collectible. Supposedly 150lbs less than the models that followed with better gearing AFAIK. I've owned 15+ german cars that were almost all faster and handled as well or better but this was the one that stuck with me, it's just a great car. Not being used enough, wish I could keep it.
Low Reserve.
Have fun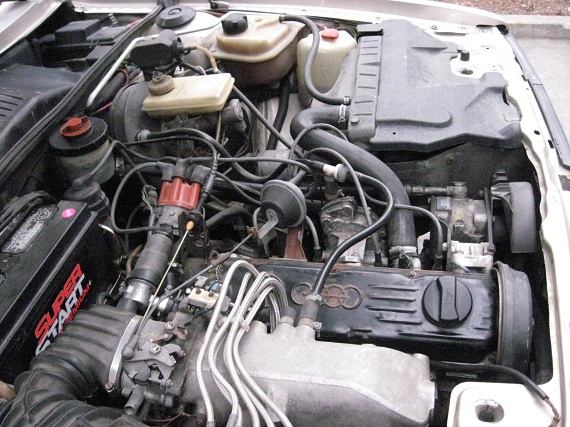 There are a few things wrong with this car; most obvious is the need for paint on the front valance, but otherwise it's wearing the wrong centercaps (a fairly easy fix if you can find them) and there's some surface rust starting to creep through, as well as missing the all important rings and quattro badges. As these cars weren't galvanized, you'll want to get that paint issue sorted quite quickly as rust spreads through these cars like wildfire once it's going. There are some suspension and mechanical needs if you want it 100% sorted. Mileage is on the lower side and overall condition – especially of the interior – appears quite good. Because of the rarity of the early cars, they tend to command a premium as there is a specific market that looks for them, and I think overall this car is priced slightly high but within reason given the market. Were I to get it, after fixing the paint I'd be quick to source some stellar looking Euro bumpers and optional 15″ Ronals – that's about it. There are some tasteful upgrades to the car mechanically that make it all the more appealing. It is indeed a rare collector opportunity for someone who really prefers the earlier and original design of the Quattros.
-Carter