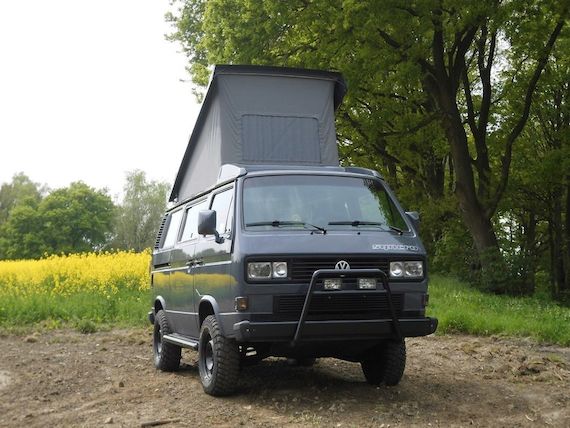 Mix-and-match is one of the greatest benefits of VW ownership and modification, enabling Lego-like compatibility with looks and personality straight out of the Playmobil catalogue. While most Vanagons pack the abilities of many cars into one, this T3 takes it to the next level by combining the content of two already-capable VW vans into one vehicle. As the seller embarked on the restoration of a Westfalia California, they came into possession of a non-Westy but Syncro'd van and the Frankenstein dreams quickly took hold – put all the great camping gear into the van with the ultimate running gear. As a result, they made an extremely desirable package and cleaned it up with a full restoration, rebuilt wasserboxer, and a subtle-but-great offroad package. Personal favorites include the perfect Graphite Gray paint and the Star Wars-lookin' California top that provides a slight differentiation from most pop-top VWs you see. It may have taken a few donors, but in the end this is one excellent monster Vanagon.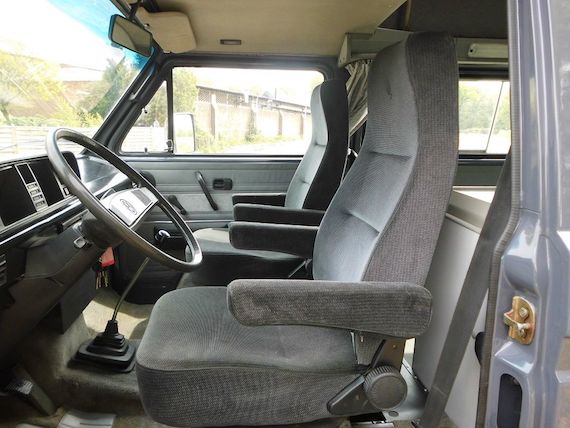 Year: 1987
Model: Vanagon Westfalia Syncro
Engine: 2.1 liter flat-4
Transmission: 4-speed manual
Mileage: 41,000 mi
Price: $39,000 Buy It Now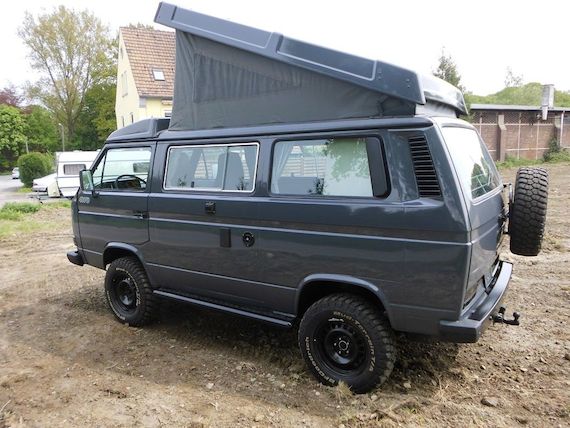 Welcome!!!

I offer you currently a vehicle which you have not rarely seen before!

It is a T3 SYNCRO WESTFALIA! You can find T2 Helsinkis, California and Atlantics also…maybe some damaged Sambas. But one like this? Assuredly NOT !

Reconstruction:

Firstly to the prehistory:
The vehicle was originally a T3 Transporter Syncro with 2 Differential Locks!
The Original Engine was a DJ (82 KW / 112 HP)

During the time as the vehicle came to us we were working on a T3 California which we have disassembled so we have decided to convert the Syncrovan to a Westfalia Camper. We have built all parts of the Camper into the Transporter

The Beginning of an undertaking Project which takes a long period of 2 Years! Its clear we havent worked 2 Years continous…but Every Day 1-2 Hours…So now everyone can imagine how much Time we spend.

Condition/ Bodywork:

The camper is in a very good Condition!

We repaint the Car August 2014!

The Original Color was Blue-Metallic now the Color is Graphitgrey RAL 7024!

We paint it completely! Outside / Inside/ Engineroom/Pop-Top

I have taken many many many images of the Bodywork, so you have the chance to examine every detail of the professional Restoration! The Body was sanded down to Metal!

The grate was completely removed and treated with a special anti-rust that acts like a layer over the rust forms, this preventing the seams in the future Its like Fertan and Brunox

Afterwards it was Epoxyd-Primed.

The Hollows/Cavities were treated with Mike-Sanders.

After that we took new Isolations for the Hollows.

At the lower Part of the Bodywork we used a special stone guard so its perfect for Hard Trips in the Terrain

The Underbody :

We treated it completely with DRY-ICE !!!!
On the Pictures you can see how good is this Method and also expensive…

After That I painted the clean Unterbody with "Brantho-Korrux" its a special Color for Unterbodys and Chassis with aHigh Rust Protection

Then we change a lot of NEW Parts:

-Tie Rod Ends
-Brakes
-Ball Joints
-Axle Boot
-Cross Tie
-Bearings
-Brake Cylinder

But please dont forget its a 27 Years OLD Car so its never like NEW or Perfect!!!

You can see the results through the 300 images…

Technic/Engine :

Great Condition!

Engine was completely dismantled!

Now Its a 2.1 WBX Watercooled "MV" (70 / 95 Bhp).

Its a perfect Engine for a Syncro.

Fast and Powerful.

New Parts:

-Piston Rings
-Cylinder Head Caskets
-Coupling complete with Releaser
-Engine Bearings
-spark plugs
-Ignition Cables
-Distributor
-Oil

and and and…

It is almost like a New Engine!!!

The Gearbox can be switched to clean and soft

The complete Syncro Drive works Perfect

The Cardan shaft is attached!

The German Technic-Control (TÜV) is New so you can be sure there arent any faults with the Car.

Excuse my bad English…

>>>Please look at my Ebay-Feedback <<< Contact-Details: Company: Bus-Arena / Joya E-Mail: Bus-Arena@gmx.de 0049-1777573685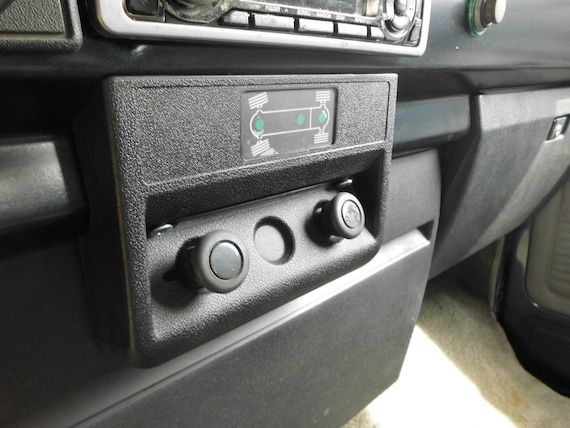 Just under $40k is about right for a Syncro Westy that's this clean, ignoring the little fact that it's currently living in Germany. Depending on what kind of deal you find on this side of the pond, it might actually be worth it to import. You'd have plenty to talk about at a Syncro meet-up, even if discussing the nuances and history of your unique Vanagon is somewhat akin to walking into a dive bar and chatting with the other hipsters about why your plaid shirt is different and special. I'd listen though, because this van is aesthetically perfect and greater than the sum of its parts.
-NR